Venue:
Liszt Institute Brussels
10 Treurenberg, 1000 Brussels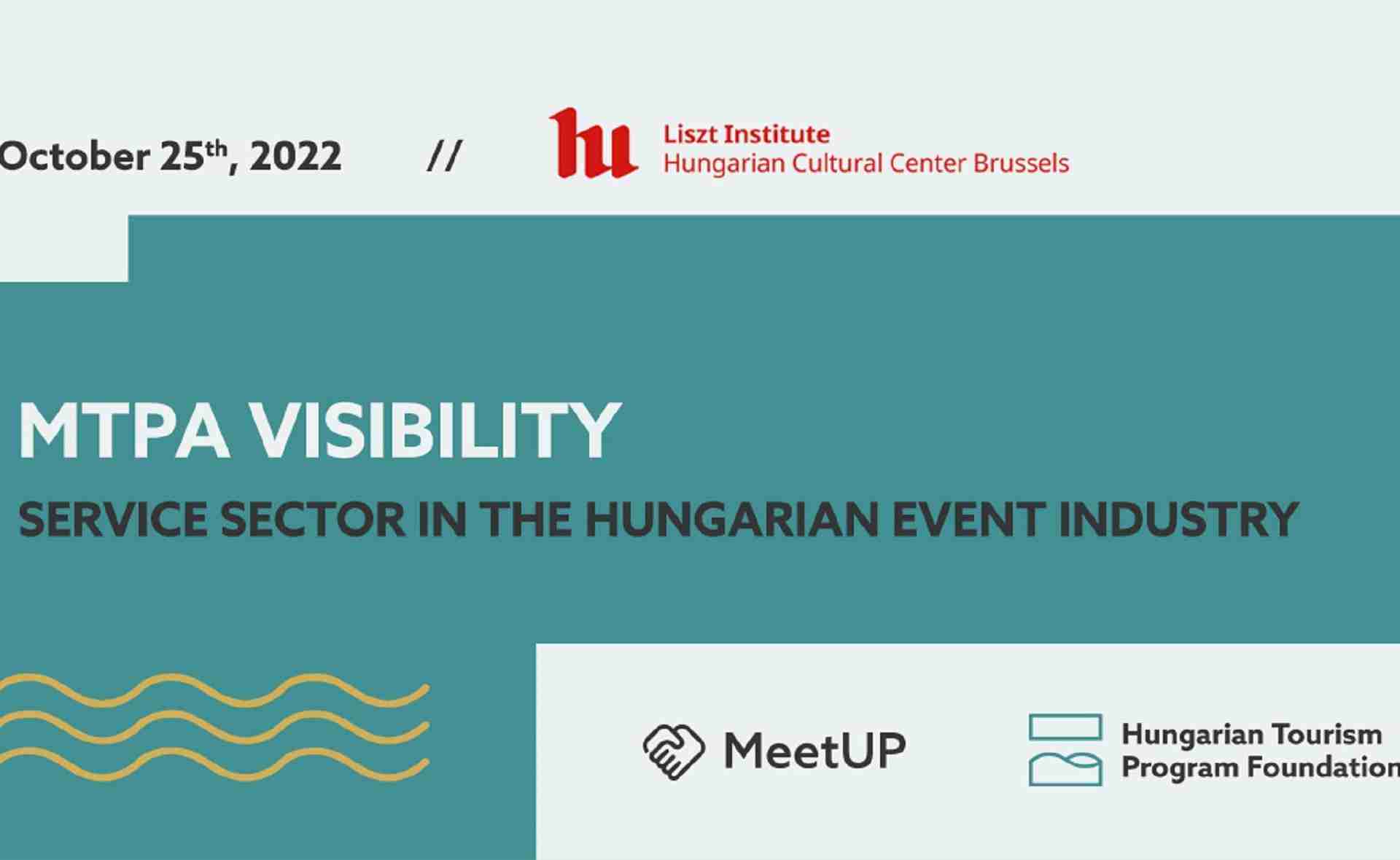 An ecosystem based on professional foundations: introducing the Hungarian event industry
Together with the Liszt Institute Brussels, the Hungarian Tourism Program Foundation (MTPA) is launching a new series of programs to promote the international visibility of the Hungarian event industry. Interested parties can visit the Visibility events twice this year, for the first time on 25 October: the representatives of the Belgian market, events and service providers are all welcome for the presentation of the service sector. The send event will be on 1 December.
The Hungarian Tourism Program Foundation was created to bring professional renewal to Hungary's event industry. Using the extensive professional experience of the founders, they came together to develop an ecosystem with the help of which Hungarian cultural, business, sports and other events can reach a professional common base. The goal is clear: to offer a service and event-level palette that is not only shown in the organization, but presents a diverse, yet attractive portfolio in all its elements to the international market with a common regulatory framework, European-level event industry training and recruitment training.
The MTPA Visibility program provides international visibility to the Hungarian event industry and creates an opportunity of introduction for domestic players in the industry who clearly have a connection, presence or a clear desire to expand outside of Hungary, or who want to promote their domestic service abroad and open up to a new clientele.
The first event will take place in Brussels at the Liszt Institute on 25 October. This program thematizes the Hungarian event sector from the point of view of service providers and presents the interdependent ecosystem of the domestic profession. Professional partners are primarily invited to the program, as visitors can gain insight into the functioning of the Hungarian market through specific case studies, and together they can find the foundations for further cooperation and development. János Fazakas, representative of the Visual Europe Group, will give a presentation on the operation of the event technology sector. The technical background is worth little without professional venues and event organizers, this area is presented by Nadin Kenderesy, the central customer relations director of the Eventrend Group. Balázs Varga, managing director of TIXA, the largest Hungarian independent service provider, will present the infrastructure for ticketing, entry and cashless transactions.
Among the actors of the Belgian event industry, the organizers are specifically looking for those participants who can fit Hungary as a new target country into their market opening plans and export strategy.
Visibility is free to visit, but registration is required.
At the end of the program, the young Hungarian singer-songwriter boebeck will perform.