Venue:
Liszt Institute London
17-19 Cockspur St, London SW1Y 5BL
Join us for an event dedicated to Hungarian-born artist Ervin Bossányi (1891-1975), best known for his amazing stained glass windows at Canterbury Cathedral.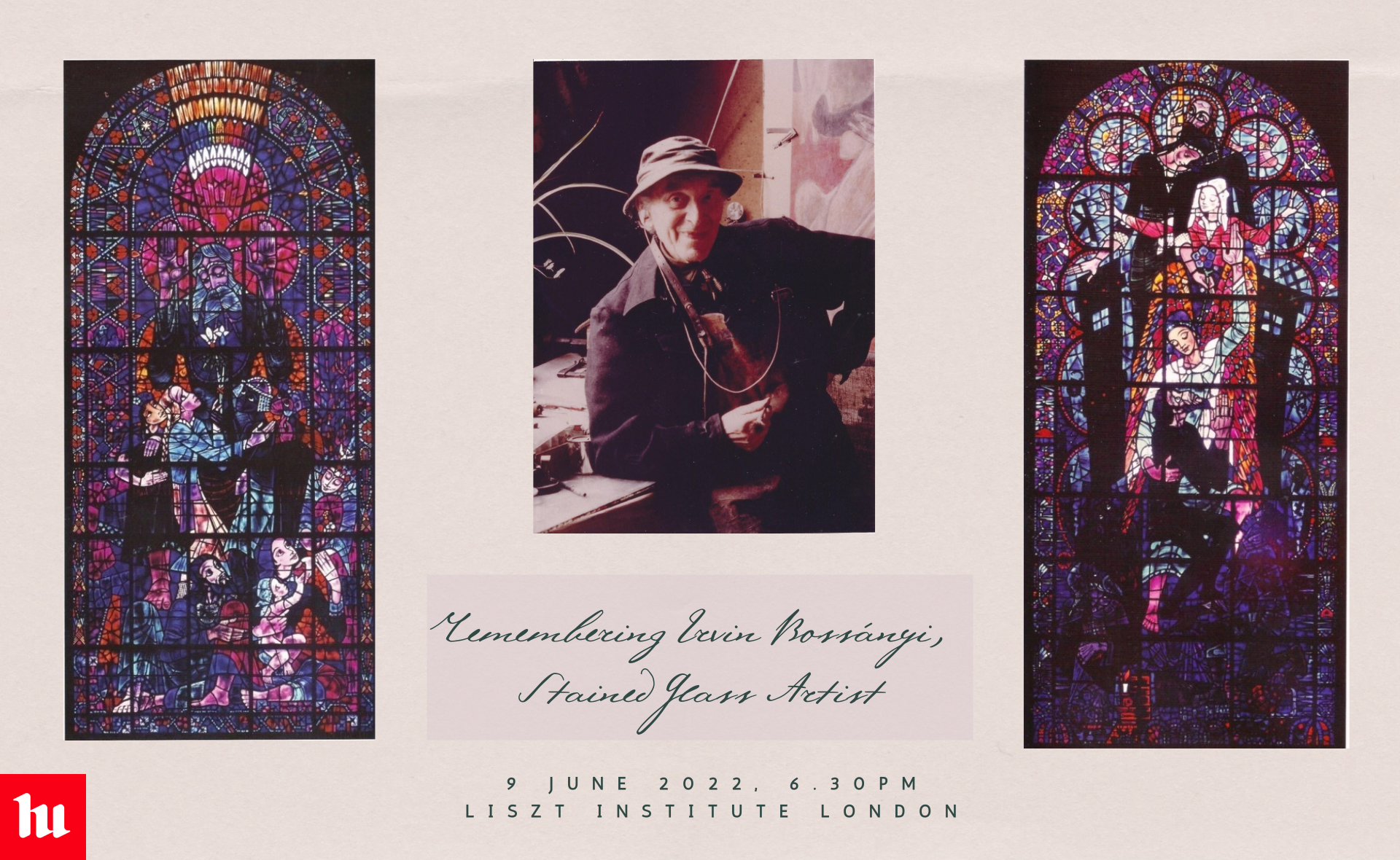 Ervin Bossányi was born in a small village in southern Hungary and educated in Budapest. He worked as a painter and sculptor mainly in northern Germany until his forced emigration in 1934. In due course he would establish a new career as a notable stained glass artist in England. He created stained glass windows for Senate House Library, University of London, the Tate Gallery ('The Angel Blesses the Women Washing the Clothes'), the Victoria and Albert Museum ('Noli me tangere'), as well as for York Minster, the President Woodrow Wilson memorial chapel in Washington National Cathedral, Washington DC and Canterbury Cathedral, among others.
Art historian Monica Bohm-Duchen, founding director of Insiders/Outsiders, will lead a panel discussion with family members, stained glass experts and others to explore the extraordinary life and unique cultural contribution of this still too little-recognised artist.
Panel participants:
Ilona Bossányi: granddaughter of Ervin Bossányi
Revd Jonathan Evens: Team Rector for Wickford and Runwell, who writes regularly on visual arts and has a special interest in émigré artists who worked for the Church
Alfred Fisher MBE: stained glass artist, who worked with Bossányi
Caroline Swash: stained glass artist and author of The 100 Best Stained Glass Sites in London
The event is free but registration is required via Eventbrite.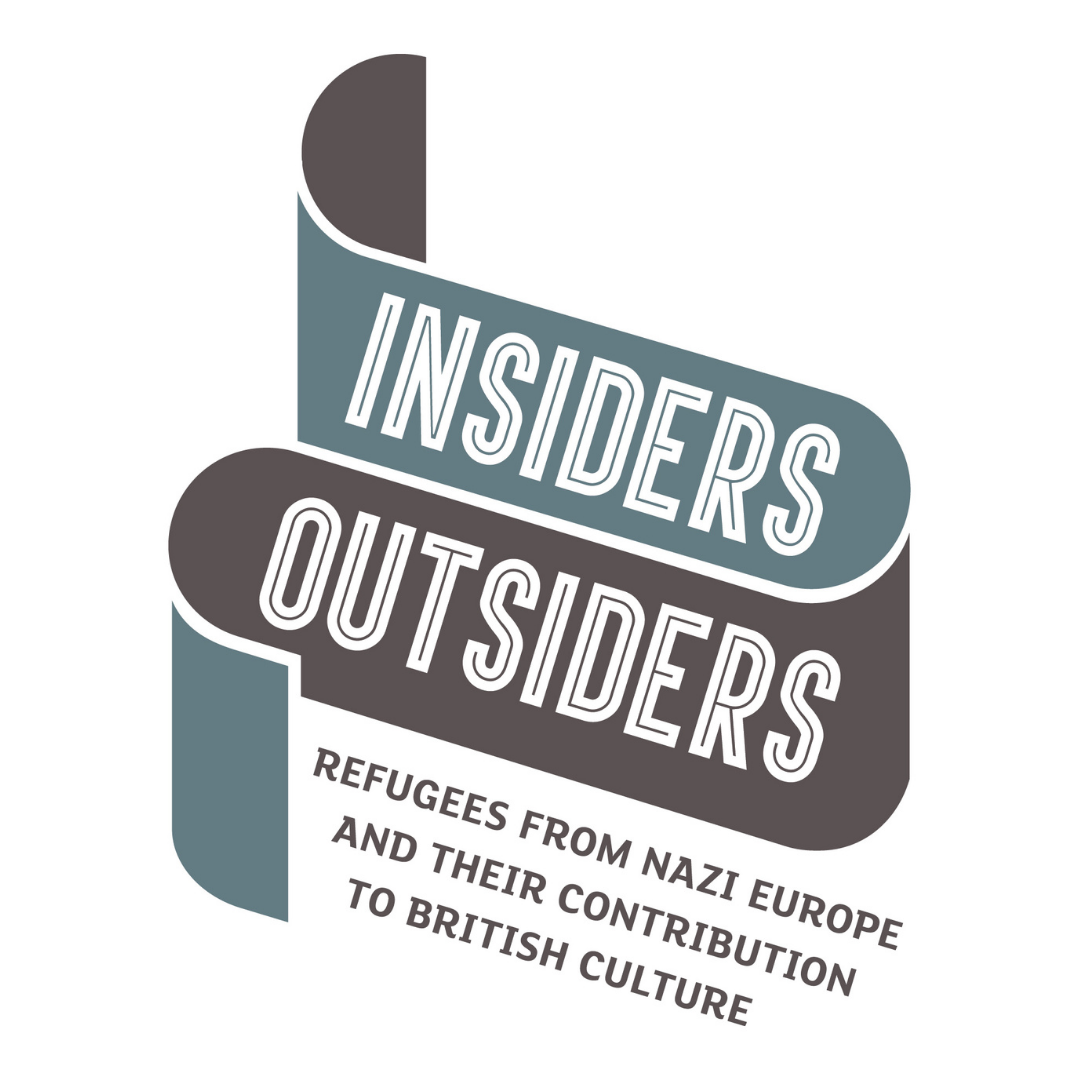 Biographies:
Monica Bohm-Duchen is a London-based independent writer, lecturer, and curator. The institutions she has worked for include the Courtauld Institute of Art, Birkbeck, University of London, Sotheby's Institute of Art, Tate, the National Gallery and the Royal Academy of Arts. The exhibitions she has curated or co-curated include Art in Exile in Great Britain 1933-1945; Chagall to Kitaj: Jewish Experience in 20th Century Art and After Auschwitz: Responses to the Holocaust in Contemporary Art. Her many publications include Art and the Second World War. She is the Founding Director of Insiders/Outsiders, an ongoing project celebrating the contribution of refugees from Nazi Europe to British culture, and contributing editor of its companion volume, Insiders/Outsiders: Refugees from Nazi Europe and their Contribution to British Visual Culture (Lund Humphries, 2019).
Ilona Bossányi was born in Northumberland but lived with her Bossanyi grandparents in the 1950s and 60s after her father Jo Bossanyi's career as a zoologist brought them to London. After studying languages, she taught English at a boys' school in West Africa for several years, and travelled a great deal, eventually settling in rural south-west France, where she still lives today. In due course she became a freelance translator and conference interpreter, specialising in environmental problems from the human sciences perspective. She also set up an association to support performing artists in her area, including organising music festivals. She has carried on working since she retired, but with more time on her hands she has been able to delve into facets of her family's history, writing up her father's memoirs and chasing up the strange saga of the "Washerwomen of Chartres", the stained glass window her grandfather made for the Tate Gallery during the war.
Revd Jonathan Evens is Team Rector for Wickford and Runwell. Previously Associate Vicar for HeartEdge at St Martin-in-the-Fields, he developed HeartEdge as an international and ecumenical network of churches engaging congregations with culture, compassion and commerce. Jonathan is a Director of Faith Regen Foundation, a Muslim-led multi-faith agency, and, for 11 years, led an artist's collective called commission4mission. He is co-author of 'The Secret Chord,' an impassioned study of the role of music in cultural life written through the prism of Christian belief and writes regularly on the visual arts for Artlyst, ArtWay, and Church Times.
Alfred Fisher has spent his entire working life in the field of stained glass, commencing with the well-known firm Whitefriars Studios and later becoming their last Chief Designer. With a partner from Whitefriars, Peter Archer, he started a new workshop in Hertfordshire known as Chapel Studio in 1973 and continued to design and make windows for a wide range of civic and ecclesiastical situations, from Westminster Abbey to Buckingham Palace. The Studio later became closely involved in the conservation of important historic glass and for nearly twenty years he was the National Trust adviser on the subject. He has been retired for over twenty years, though during that period has had the great pleasure of re-introducing the craft of stained glass to India.
Caroline Swash attended art school in Cheltenham and was then taught stained glass by her father, Edward Payne FMGP, the son of the Victorian artist Henry Payne. Her first commissions were in Cleveland, Ohio where she was living at the time. On returning to England she made her windows at Goddard & Gibbs Studios in London. Besides making windows, Caroline had the pleasure of teaching the next generation of glass artists in the Post Graduate Certificate course at Central Saint Martins College of Art and Design from 1988 until its closure in 2012. These experiences inspired a publishing venture 'Malvern Arts Press'. Current titles include 14 Stained Glass Walks in London (2001) and The 100 Best Stained Glass Sites in London (2016). From 1971-81 she served as Honorary Secretary for the British Society of Master Glass Painters and continues her involvement to this day.