Venue:
Liszt Institute London
17-19 Cockspur St, London SW1Y 5BL
Take a musical journey into Hungary's unique Gypsy and Roma cultural heritage this Gypsy, Roma and Traveller History Month.
The Liszt Institute London proudly presents Gypsinspire – an interactive performance showcasing how Roma music and culture influenced Europe and Hungary.
The evening, featuring top-notch musicians will unveil a musical vision of a storyteller who believes in authenticity and in the values of her culture.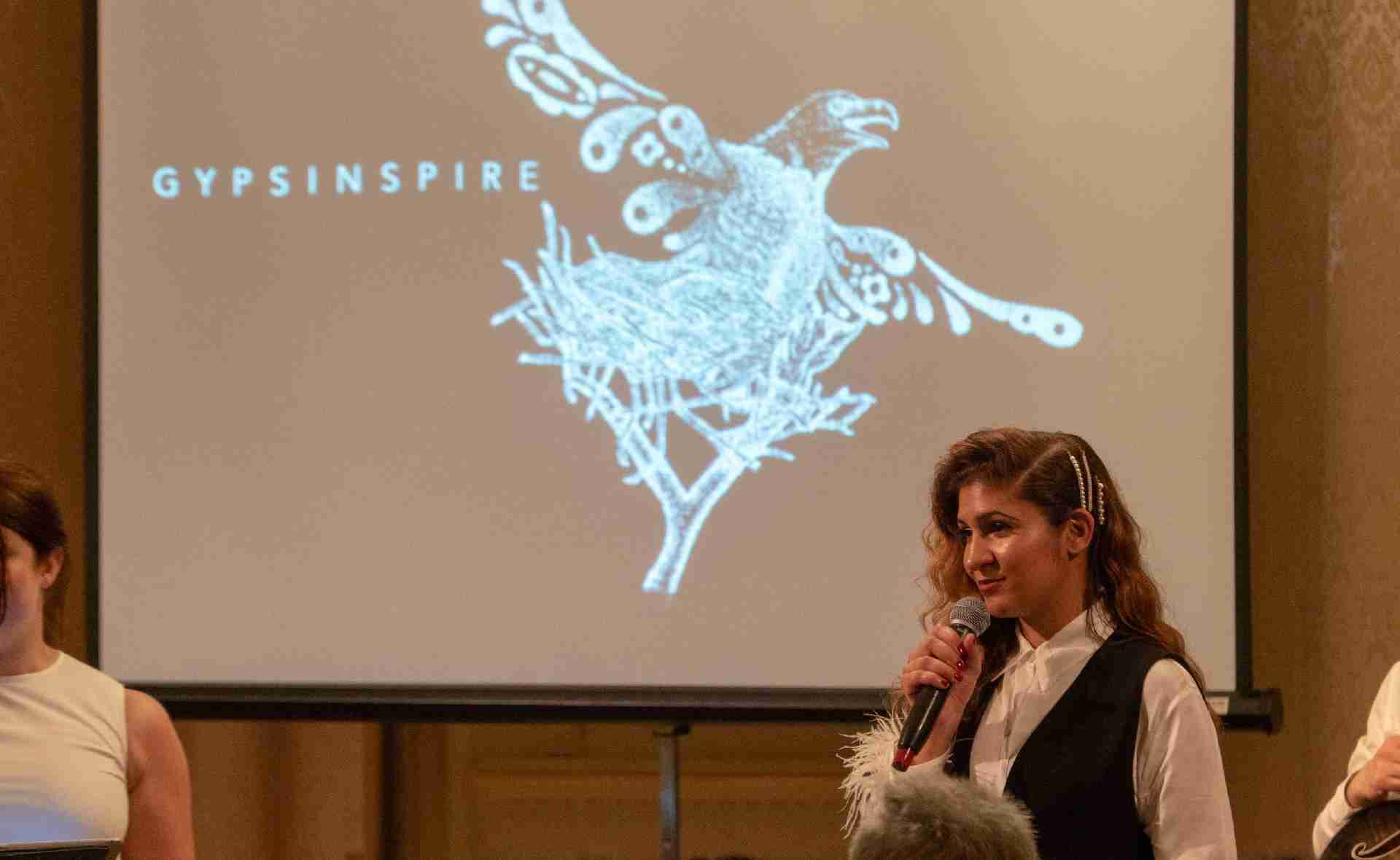 The storyteller will inspire you with short stories between the music pieces about the history of the Hungarian cultural music born from the 17th century until today the 21st century.
After each glimpse of an inspirational story, you will get carried away by the unique fusional Hungarian-Roma songs, such as Czárdás and Nóta, performed by the outstanding and super-talented musicians Sárközy Lajos Jr. and his band.
Our mission is to connect and inspire people through diverse music and inspirational stories. Come and experience Hungarian music and gypsy rhythms in an exceptional way.
The event is free but registration is required via Eventbrite. Doors open at 6.30 pm, event starts at 7 pm.
The event is kindly supported by the National Cultural Fund of Hungary.
Performers:
Storyteller: Bettina Kállai
Lajos Sárközi Jr. and his band
Violinist: Lajos Sárközy Jr.
Dulcimer: Gyula Csík
Double bass: Sándor Csík
Singer: Deborah Radics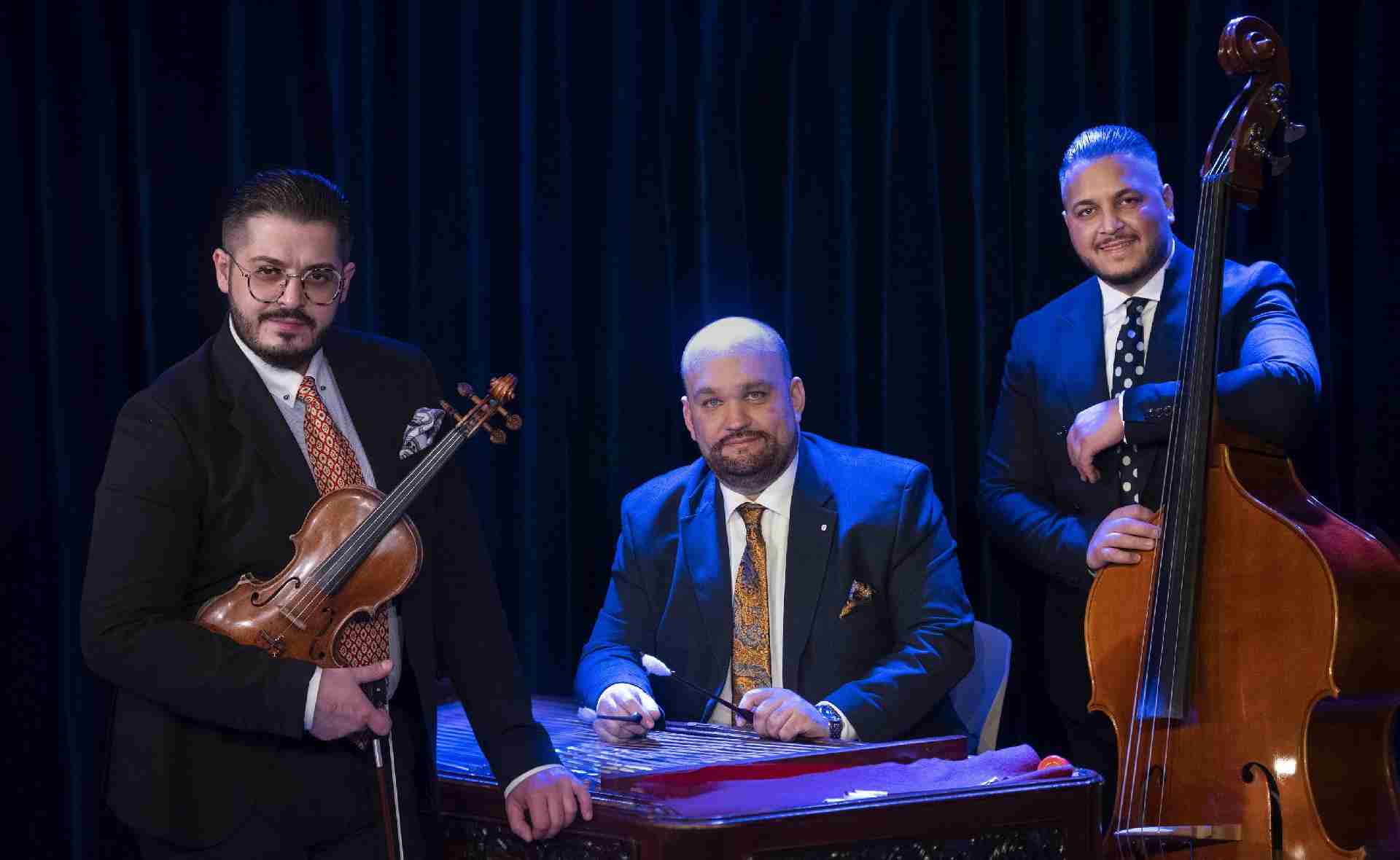 Lajos Sárközi Jr. was born into a family of seven generations of musicians. He started playing the violin when he was only five years old. His first teacher was his father, who is also a violinist. At the age of thirteen he continued his studies in the class of special talents at the Franz Liszt Academy of Music in Budapest, where his teacher was Eszter Perényi. In 2003 and in 2008 he won the featured first prize of the Ede Zathureczky Hungarian Violin Competition. In 2009, he had two solo concerts with the California-based Silicon Grace Walley Symphony Orchestra. At the age of 17, he was also invited to head the National Philharmonic Orchestra, where he could play with Hungary's most popular pianist and conductor, Zoltán Kocsis. In 2015, the music society elected him head of the Gipsy Philharmonic Orchestra, artistic director, and chief primate.
After being a student, he became an auxiliary primate on his father's side in the famous Kárpátia Restaurant. He learnt the Hungarian gypsy music in his father's ensemble, and later he founded his own band, called Lajos Sárközi Jr. and his Band. The members are Lajos Sárközi Jr. (first violin), Lajos Sárközi Sr. (second violin), Gyula Bóni (viola), Rudolf Sárközi (double bass) and Gyula Csík ("cimbalom").
The band traveled the world, they have performed among others in Germany, in France, in Belgium, in Italy and in the USA. They attend a lot of high-quality concerts and festivals in Hungary, they played at the Festival Academy and at Cziffra Festival, and the Kaposfest the fourth time, the most famous chamber music festival of Hungary. Their music partners were well-known musicians like Kristóf Baráti, Elemér Balázs, Kálmán Oláh, Andreas Ottensamer, István Kohán, Tony Lakatos, Didier Lockwood, Jojo Mayer and Tim Ries, and they performed with the Hungarian Radio Symphony Orchestra, too.
Lajos Sárközi Jr. tries to nurture the disappearing, centuries-old musical culture. His aim is to promote Hungarian culture as widely as possible.