Venue:
Rakvere galerii
Rakvere, 44307 Lääne-Viru County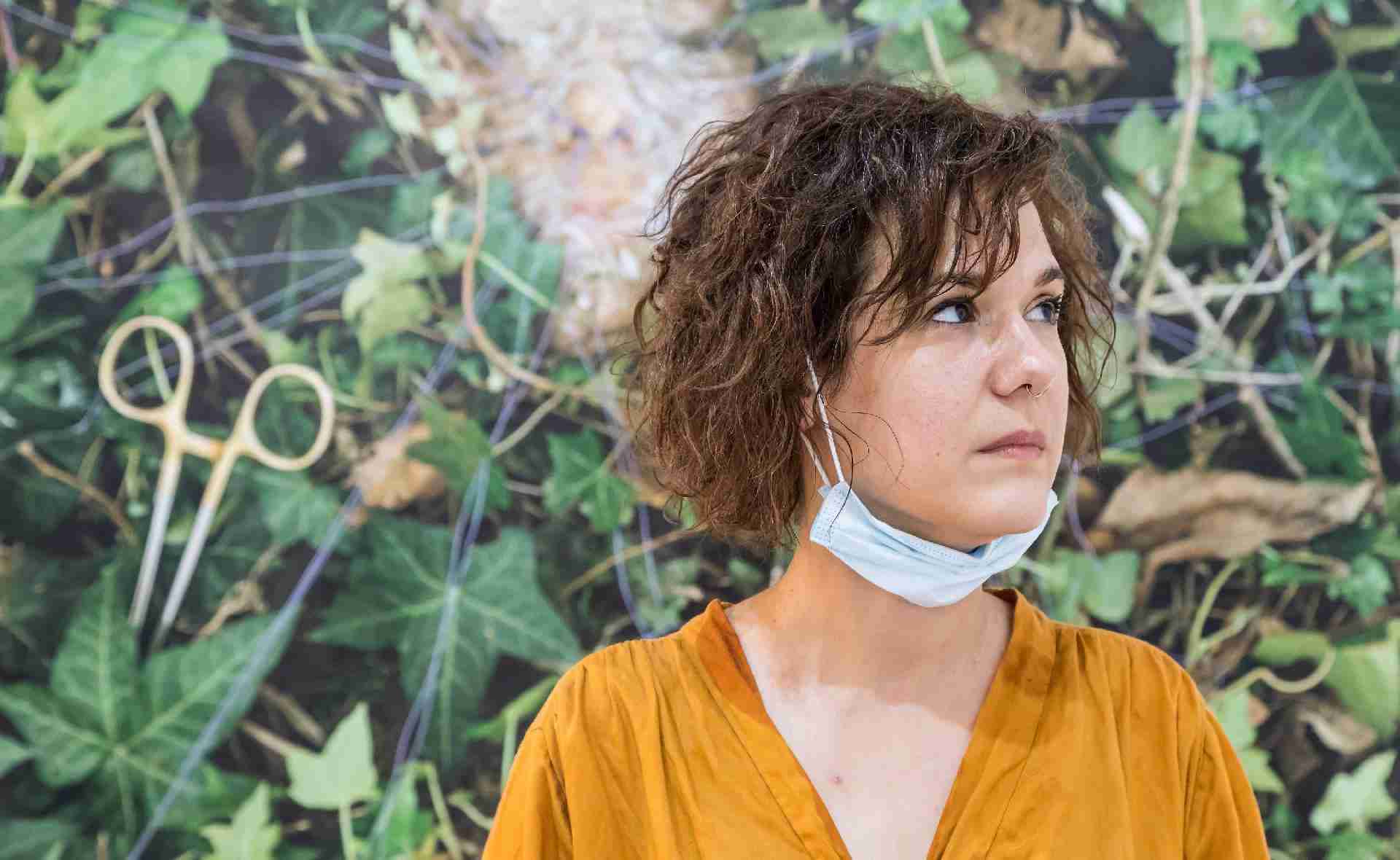 Kinga Tóth's bilingual art album OFFSPRING/ÍRMAG presents texts, graphics, video and sound works, montages, objects, recycling art trashworks, space installations and her latest photographic works in collaboration with Kaspar Mattman. The exhibition based on the book opened in our Institute on 3 September 2021 and can be seen in Rakvere galerii from 19 April, 5pm!
In Offpsring, the ancient and origin histories of different civilisations and cultures are revealed: void deities and customs, traditions and rituals, but above all nature as eternal and evolving, indestructible, familiar and alien. The theme of the exhibition is the relationship between post-anthropocene (surviving) man and nature, when man, or the surviving creature, learns to re-discover, to re-know the world, the result of his activity and destruction.
Nature is healing and changing, and the still-human life forms are exploring their new habitat and trying to connect with it. The old rules no longer apply, nor do the laws and customs, so they have to be redefined, relearned. What will reconnect nature and man? How do lost creatures, hybrids, learn to understand after natural and economic disaster? Will these different remnants, "aliens", meet each other?
The art album (YAMA, 2020) is available in limited copies during the opening and can be ordered online here.
Kinga Tóth and Kaspar Mattmann participated in the aqb artist in residency programme in August-September 2020. Their first joint exhibition took place at 1111 Gallery in Budapest, and this year they will be in residence at Igor Metropol Gallery.
The exhibition includes both older and newer works by Kinga. Welcome!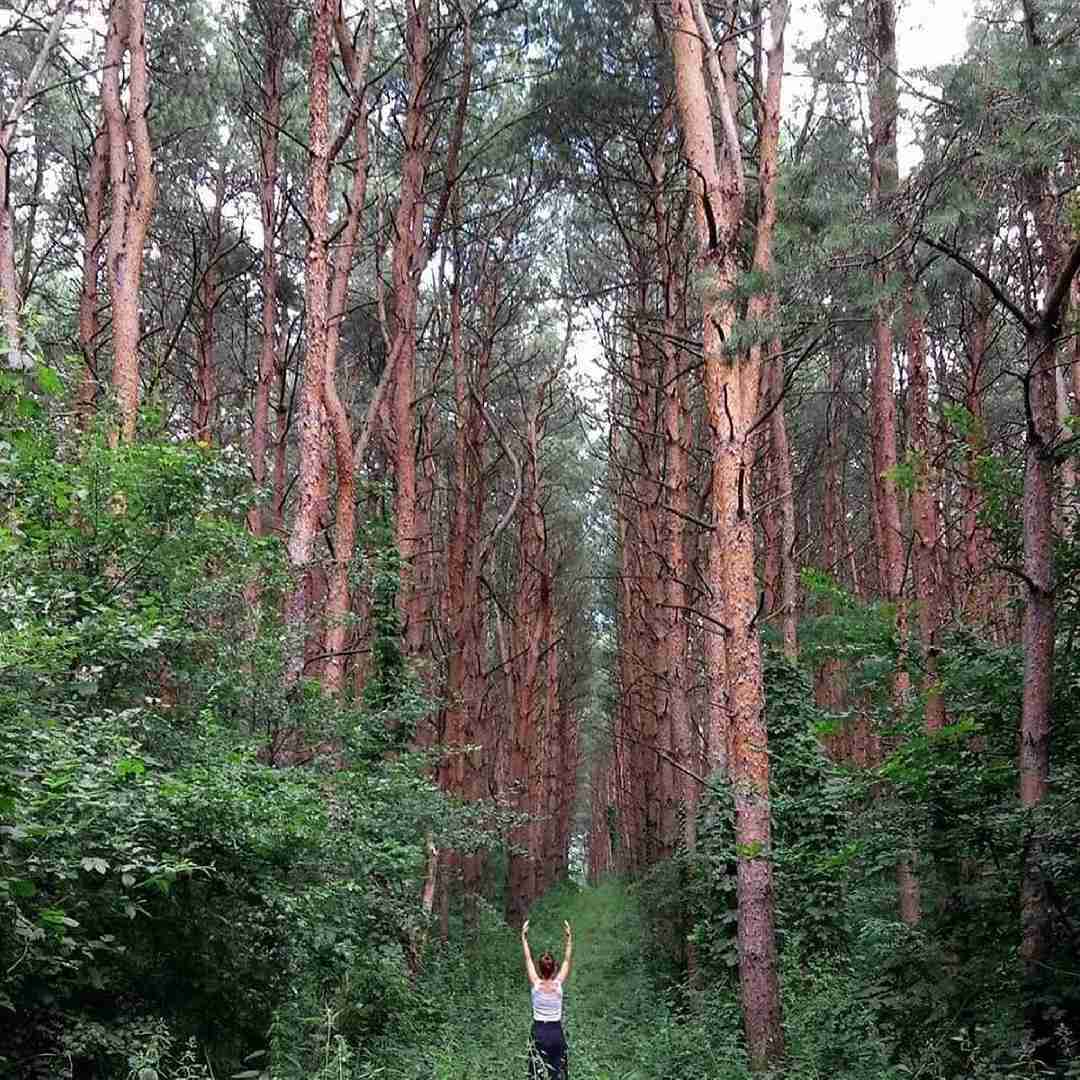 KINGA TÓTH is a writer, visual and sound-poet, performer, teacher, translator writes in Hungarian, German and English languages and presents her work in performances, exhibitions, and international installations, festivals. She is also a philologist and a teacher, gives lectures and workshops international and also works as a journalist and copy editor of art magazines and as a cultural program organizer. Toth's international publications include poetry collections, visual-art catalogs, novels, music records; she joined several artist-writer residencies (IWP, LCB, GEDOK, Bosch, Solitude etc.) and is member of several art organisations. 2018/2019 she was the City Writer in Graz an 2019/2020 she works on her new intermedia-text project as a writer-artist in residence by Landis&Gyr Stiftung in Zug (Switzerland). 2020 Kinga Toth received the Hugo Ball Förderpreis for her intermedia--literary work in German language and also received the Bernard Heidsieck Prix (by Centre Pompidou and Foundation Bonotto) for her performative literary work.
KASPAR MATTMANN (*1991) is a Lucerne-based photographer and medical doctor. The focus of his work lies on the exploration of the boundaries of the objective and the subjective, the living and the non-living and the fine line in between through a variety of photographic interests including documentary, portraiture and architecture. Having a profound interest in analog photography, most of his photographic work is shot on film. In 2019 he co-authored the book "Endlich daheim in meinem Kopf" with writer and photographer Noah Arnold which was published by Benteli Verlag. Since late 2019 he has been working with hungarian writer and multimedia artist Kinga Toth, an artistic collaboration which continues until today and which gave birth to the photographic series "Metamorphosen" in the spring and summer of 2020 in the midst oft he first wave of the coronavirus pandemic and the still ongoing photoseries "Mondgesichter". Some of their collective work has been exhibited at the 1111 Gallery in Budapest in September 2020. Having studied human medicine in Berne, Switzerlan and graduating in 2017, he was working as an internist at the Lucerne Cantonal Hospital until March 2021, now taking time off to concentrate on his photographic work. He incorporates his experience working as a doctor into his artistic work.