Venue:
3-8-1 Azabu Juban, Minato-ku, Tokyo
Hungarian Cultural Institue in Tokyo
The Hungarian Cultural Institue in Tokyo will present the water-colour paintings of the Hungarian painter, Éva Pápai (1951-2020) and the history of Hungarian Haiku poetry through the works of contemporary Hungarian and Japanese artists. The exhibition, which opens on 7 April in Tokyo, will travel to several cities in Japan. The events will be accompanied by online presentations.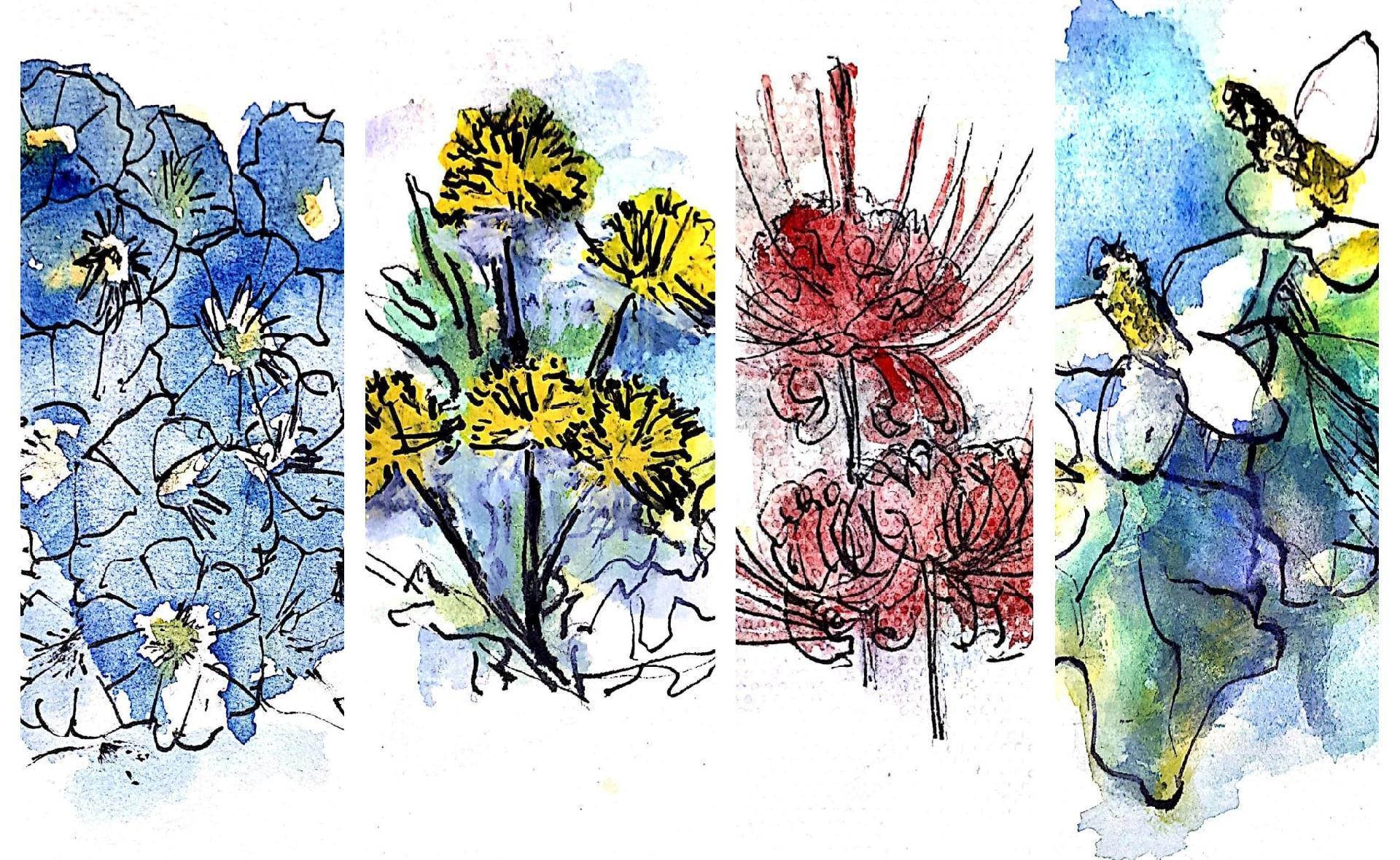 It was the poet Dezső Kosztolányi, who first presented Haiku poetry to the Hungarian audience in 1931, in his anthology titled "Chinese and Japanese Poets". The genre gained popularity in the 80s, and by2020, around 400 Hungarian poets have written haikus. The exhibition will introduce visitors to the history and the characteristics of the Hungarian haiku through the works of István Belan, Tibor Zalán, András Ferenc Kovács, Ferenc Bakos and the translations of György Faludy, Géza Képes, István Rácz and Dezső Tandori.
Visitors can also enjoy the water-colour paintings of flowers by Éva Pápai alongside the haikus written by Hyu, a Japanese Haiku group. These haikus, together with their Hungarian and English translations, were published in the book titled "Flowers: 50 haiku by contemporary Japanese poets". At the exhibition, visitors can also learn more about the annual Haiku Day, and take a closer look at books of Hungarian haiku and haiku translations.