Venue:
Faria Lima Metro Station, São Paulo, Brazil

An exhibition at one of the busiest metro stations in São Paulo gives the Brazilian public an insight into the achievements of Hungarian innovation and the latest scientific initiatives.
In addition to the well-known Hungarian inventions of the 20th century, the exhibition also showcases recent Hungarian innovations and scientific initiatives. In the most populous Brazilian city, thousands of travellers may learn about Hungary and Hungarian scientific achievements every day.
The programme is organised by the Consulate General in São Paulo, in cooperation with the Brazilian ViaQuatro metro and the Hungarian participants of the exhibition.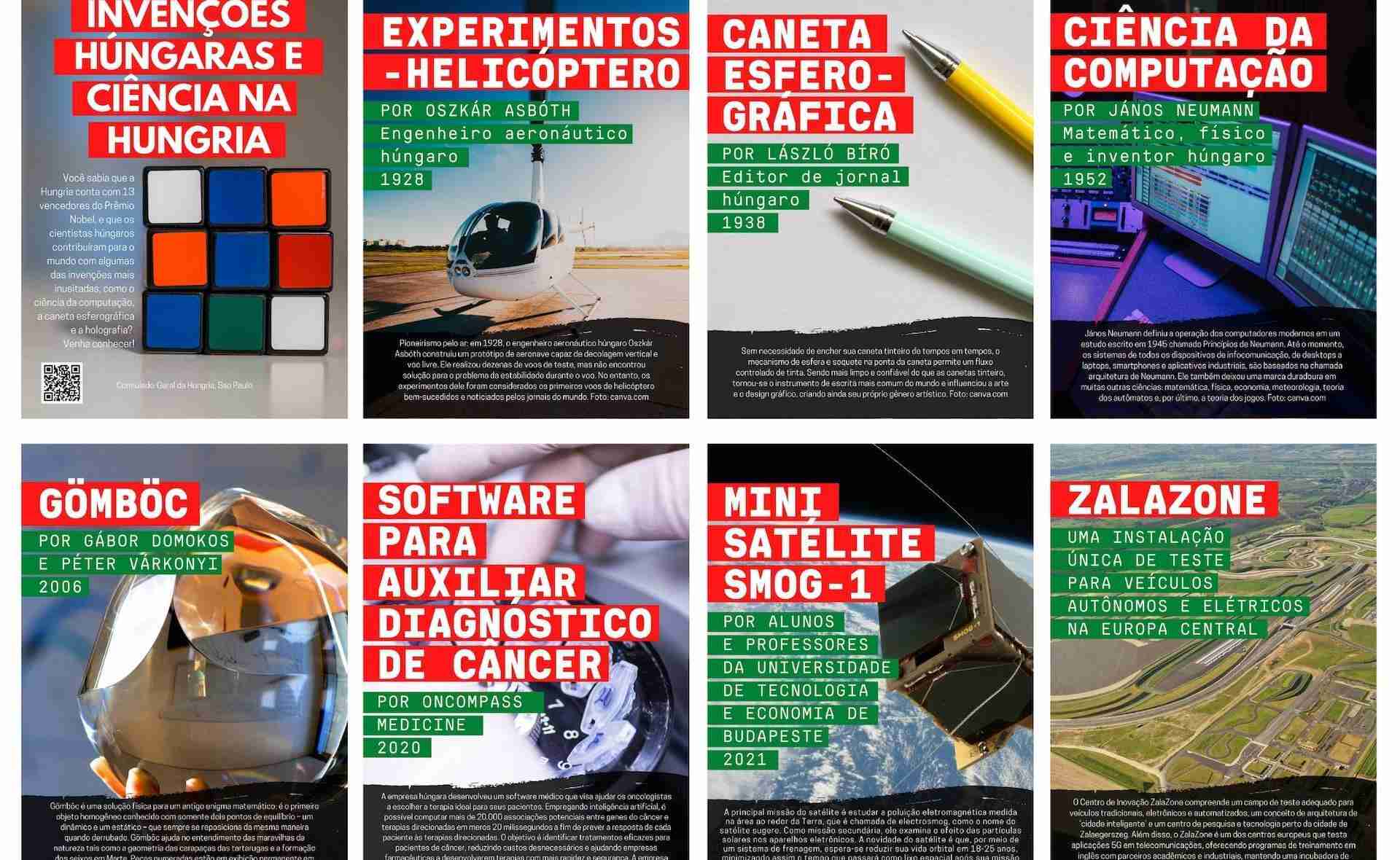 Exhibition themes: the Hungarian Academy of Sciences, Zsolnay's eosin glaze, the Ford T model, Oszkár Asbóth's experiments related to the helicopter, vitamin C, the ballpoint pen, the hologram, Neumann's achievements in computer science, the Rubik's cube, Litracon translucent concrete, the Teqball sports equipment, the Sphere, the Femtonics 3D microscope, Oncompass Medicine's cancer diagnostics software, the MassVentil project at the University of Óbuda, the mRNA-based vaccine development technology associated with Katalin Karikó, the SMOG-1 small satellite developed by the Budapest University of Technology and Economics, the Zalazone test track and the ELI-ALPS laser research centre.