Date:
30 March - 29 April
Venue:
Hungarian Cultural Institute Bucharest
Bucharest, Gina Patrichi street 8.
Exhibition on the history of navigation on the Danube will be opened jointly on March 30 in the Romanian capital by the Hungarian Cultural Institute Bucharest and the Hungarian Museum of Science, Technology and Transport.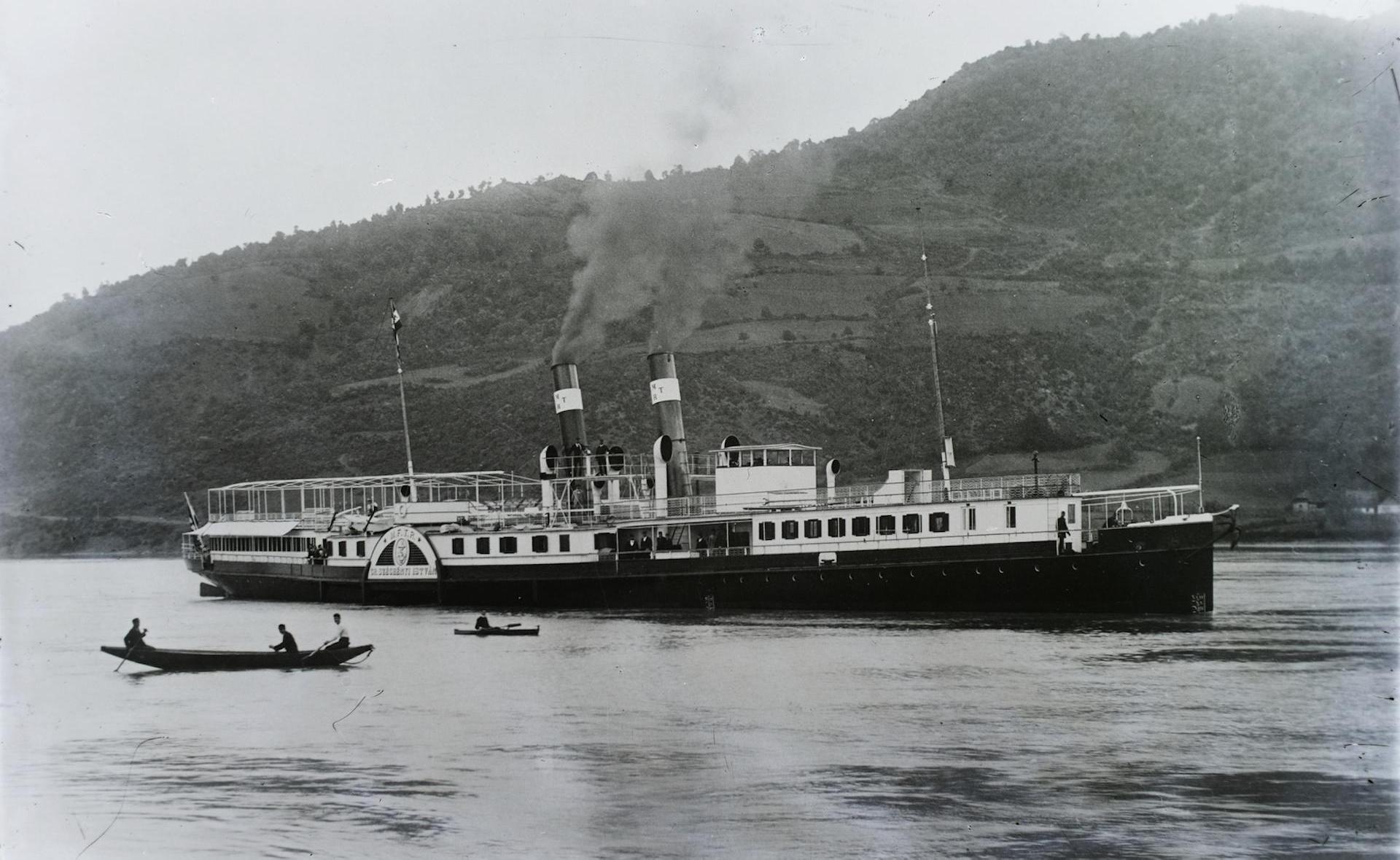 The exhibition presents the transport and economic relations along the Danube, that began to develop as a result of the new routes opened during the 19th century. Visitors can get an idea of the region's connections to the Danube and the sea, the establishment of the Vienna-Constantinople steamboat services and the economic growth of the settlements along the waterway.
The exhibition recalls how efforts by Count István Széchenyi to develop Hungarian trade madethe section of the Danube between Ómoldova (Moldova Veche) and Szörényvár (Drobeta-Turnu Severin) in present-day Romania navigable. By means of contemporary documents, visitors may learn how international steamboat passengers experienced their voyage to the "East," a central element of which was the passage through the Great Kazan and Iron Gates gorges. One of the most valuable objects in the exhibition is the ship model of the Corvin steamer, which is more than a hundred-year-old.. In the pre-World War I period, the ship made regular trips between the Romanian and Bulgarian ports of the Black Sea and Istanbul, regularly transporting goods from Budapest through the Iron Gates gorge.
Gábor Zsigmond, director of the Hungarian Museum of Science, Technology and Transport, and Constantin Ardeleanu, professor at the University of Dunărea de Jos in Galaţi expert on the history of navigation on the Danube, will speak at the opening of the exhibition on Tuesday.
The exhibition, previously presented in Istanbul and Stuttgart, can be visited until 5 May at the Hungarian Cultural Institute Bucharest. After that, it will also be exhibited in other settlements along the Danube in Romania, such as Drobeta-Turnu Severin, Galați and Tulcea.