Venue:
Hungarian Cultural Institute, Brussels
Treurenberg 10, 1000 Brussels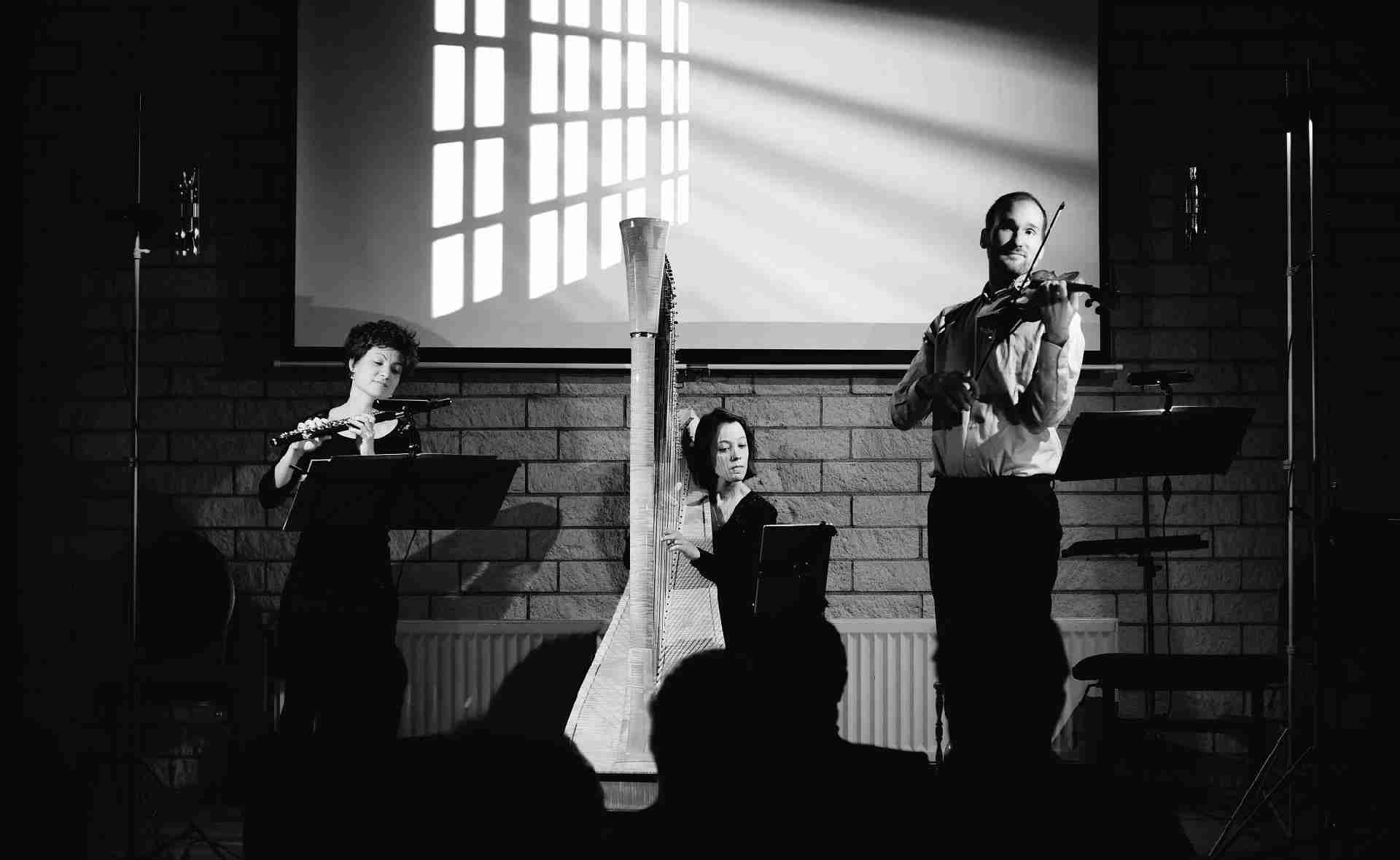 The trio BECEL is a chamber music ensemble playing classical music, which they defend and love above all.
Its repertoire ranges from baroque to the most contemporary compositions, between works originally written for education and unpublished transcriptions made by the trio itself.
The ensemble performs in Belgian and international festivals, concert halls, cultural centers, as well as in schools with the desire to transmit and disseminate this music so rich and so human.
Flute - Léonore Frommlet
Viola - Gergely Kóta
Harp - Emma Wauters
TEMPO RUBATO - STOLEN TIME
RESPIGHI, Ottorino - Ancient Airs and Dances for Lute, Suite No.I (1917)
SCHÖLLHORN, Johannes - Under One's Breath (1996)
SATIE, Erik - Gnossienne n ° 1 and 4 (1897), flute and harp
MESSIAEN, Olivier - Praise to the Eternity of Jesus, Vth movement of the Quartet pour la fin du temps (1940), viola and harp
BACH, Johann Sebastian - Inventions for two voices (1723), flute and viola
BERTALI, Antonio - Ciaccona
BARTÓK, Béla - Romanian Dances (1915)
This concert-show combines musical transcriptions, video projections and speaking engagements. The ideas outlined are supported by the great thinkers of all times, from the ancient philosophers to the physicists of today.