Date:
16 March - 29 April
Venue:
Hungarian Cultural Institute, Brussels
Treurenberg 10, 1000 Brussels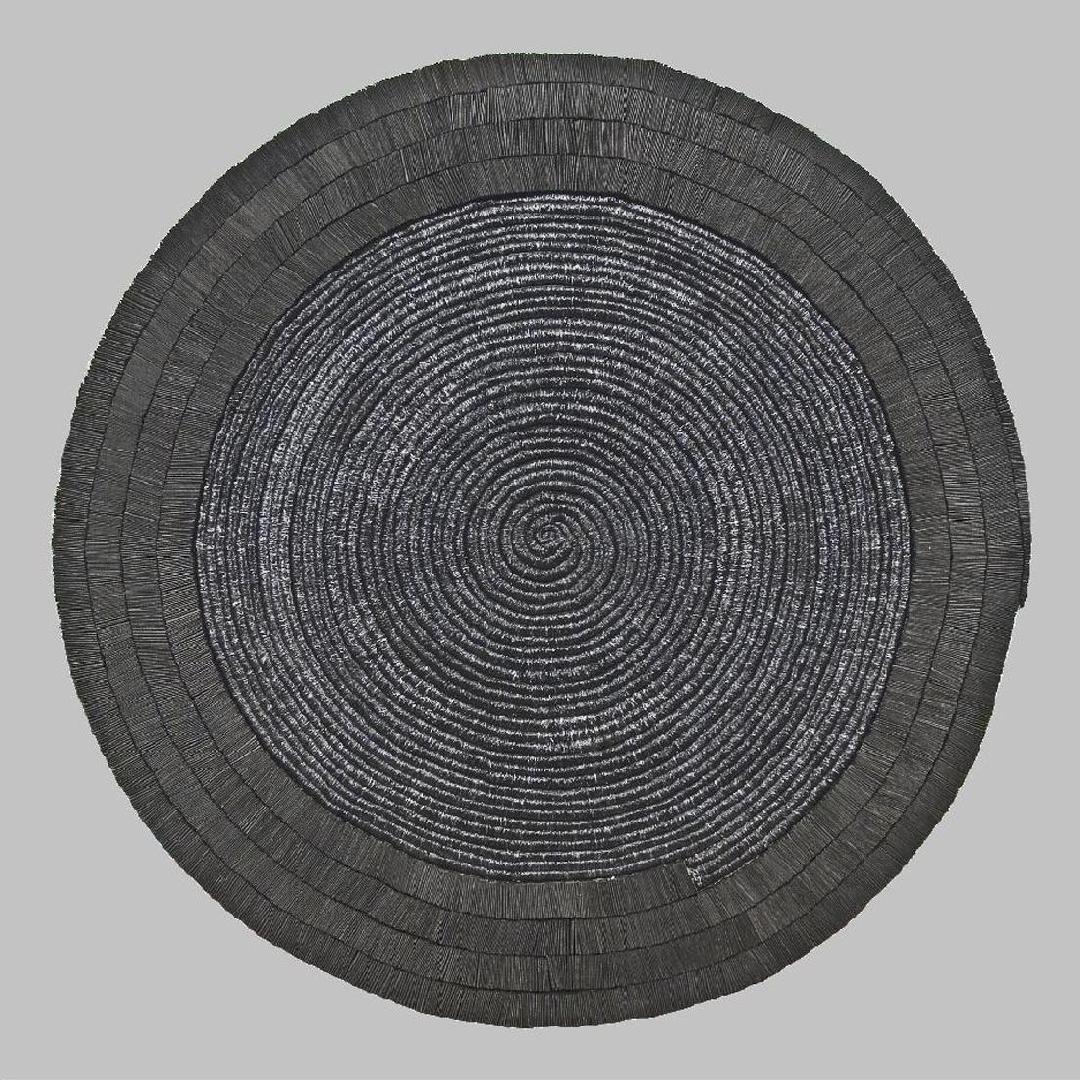 Marika Száraz
From 1968 she worked at the Budapest Applied Arts Company as a tapestry weaver, weaving according to the plans of Endre Domanovszki and Gyula Hinz. She moved to Brussels in 1975, where she studied sculpture and textile restoration, and then graduated with a master's degree from ENSAV de la Cambre. She completed her studies at John Fitzgerald Kennedy University in San Francisco with a Belgian scholarship.
Marika Száraz's experience in tapestry weaving influenced her entire creative life, and during her university years the relationship between the surface and the shape of the woven fabric became her main subject of research. She experimented with a new technique that allows the shape of the tapestry to be modified in an infinite number of possibilities, both rounded and square. By changing the shapes, the parallel lines of the warp threads also change direction and create new planes; through the reflection of light, these planes acquire metamorphosed colors.
"In creation and in design one step brings the other. One work phase diverts towards the other. Curiosity awakens, I ask new questions, each step reveals a new unknown to me. "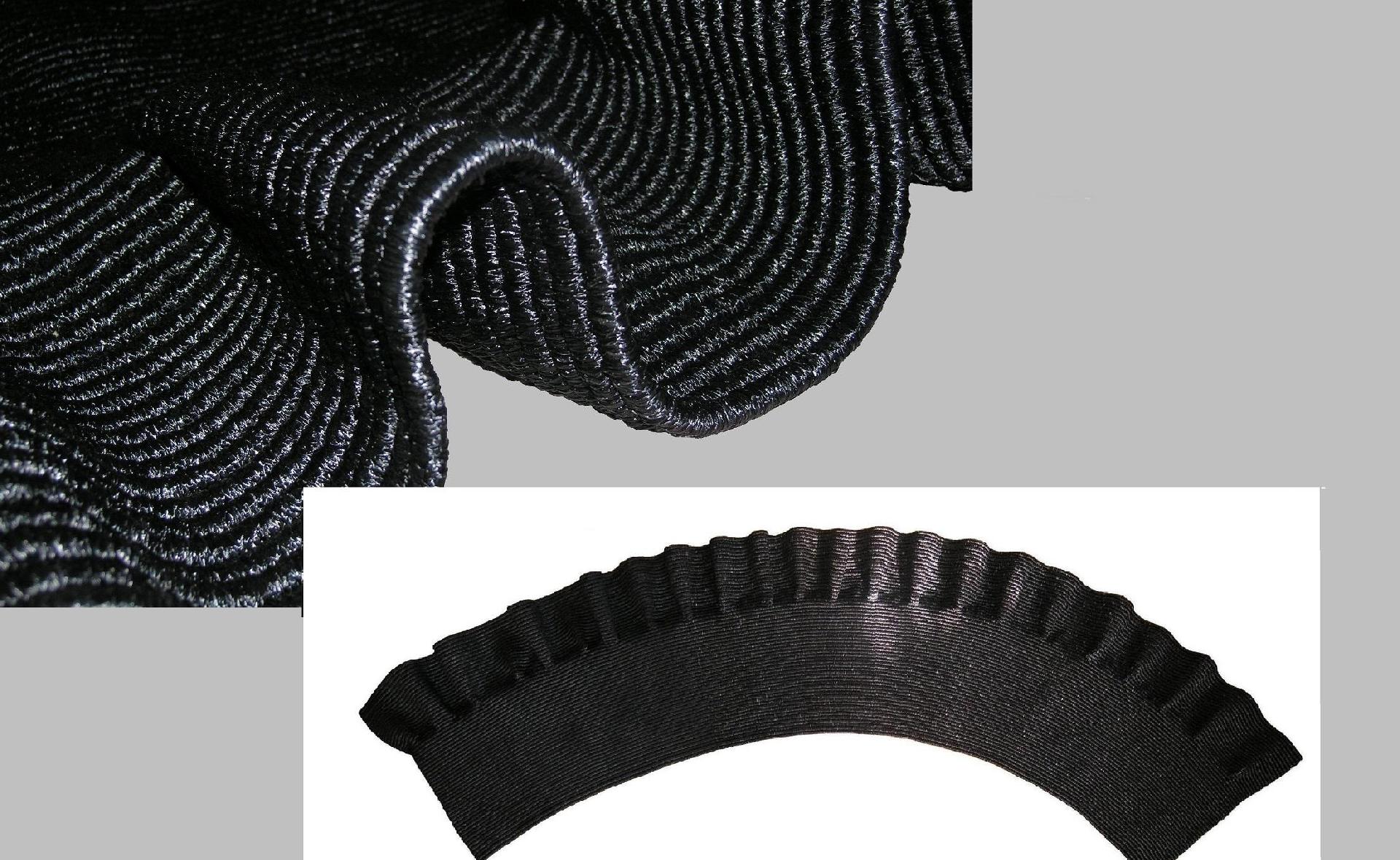 "The process of weaving is a timeless moment that has neither a beginning nor an end. Linear, one line gives birth to the other. The monotonous, rhythmic movements merge into the present, the world around me blurs, my state of consciousness changes, it diverts me to a more distant plane outside of time and space, I expand. My thoughts, my emotions are embedded and I become one with the material. Linear creation, and geometric black forms are somewhere reminiscent of a communicative or written phenomenon, between an abstract world and the reality of matter, a universal language.
The essence of the expression is the complexity of simplicity. Many artists who, by striving farther instead of depiction, seek infinity out of inner motivation and want to present it in their own way. What cannot be expressed otherwise just by simplifying the elements until we get to the last possibility. And in this infinitely simplified form, we suddenly see what we can no longer just say, feel. "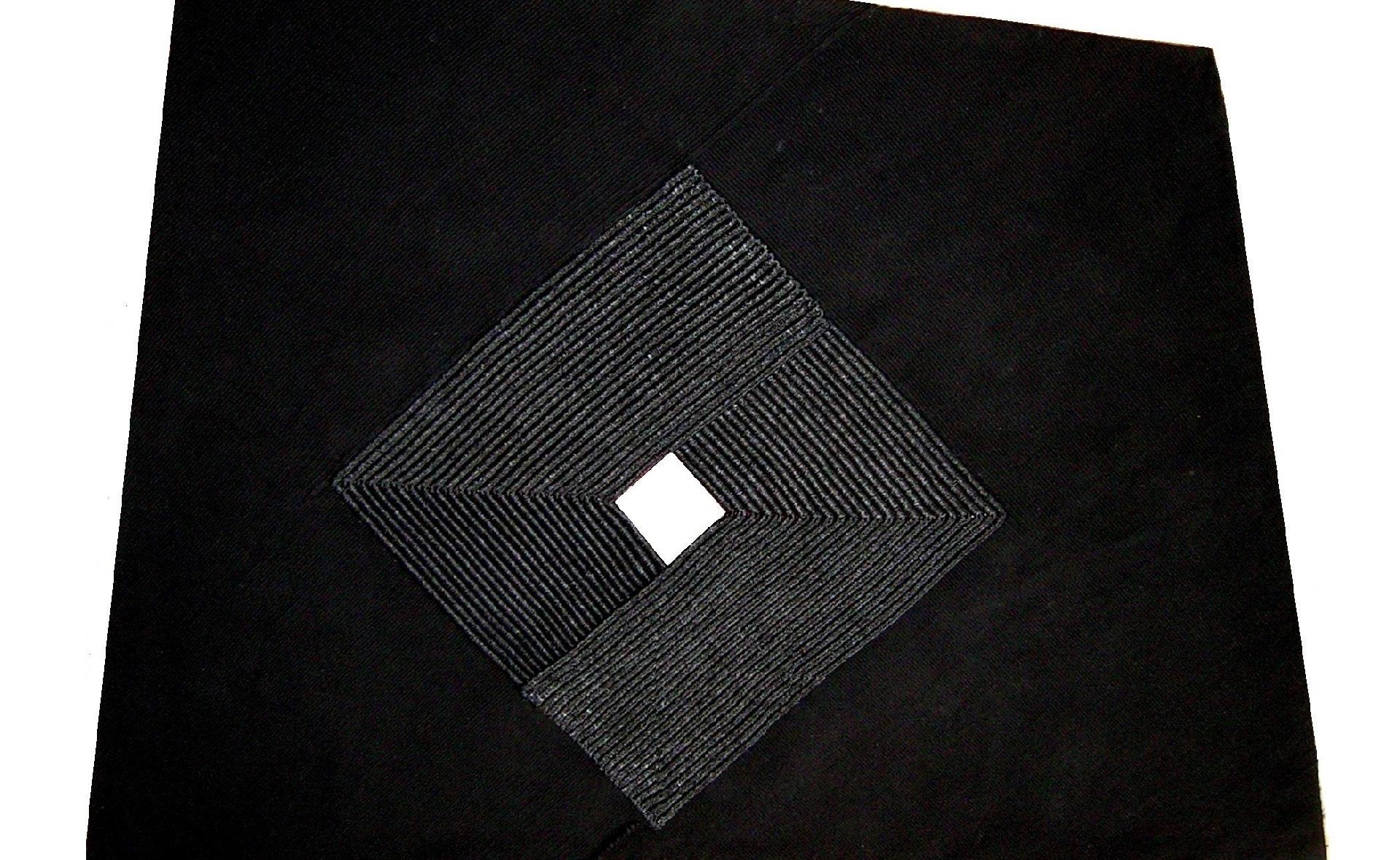 Due to current measures, we cannot organise guided tours until 25 April.
The exhibition is open
from Monday to Thursday between 10 AM and 5 PM (last entry at 4.30),
and Friday between 10 AM and 3 PM (last entry 2.30)
Visits only on registration : info@bmki.be