Date:
12 April - 17 April
Venue:
MC Cité Modèle & Place du Beguinage
Brussels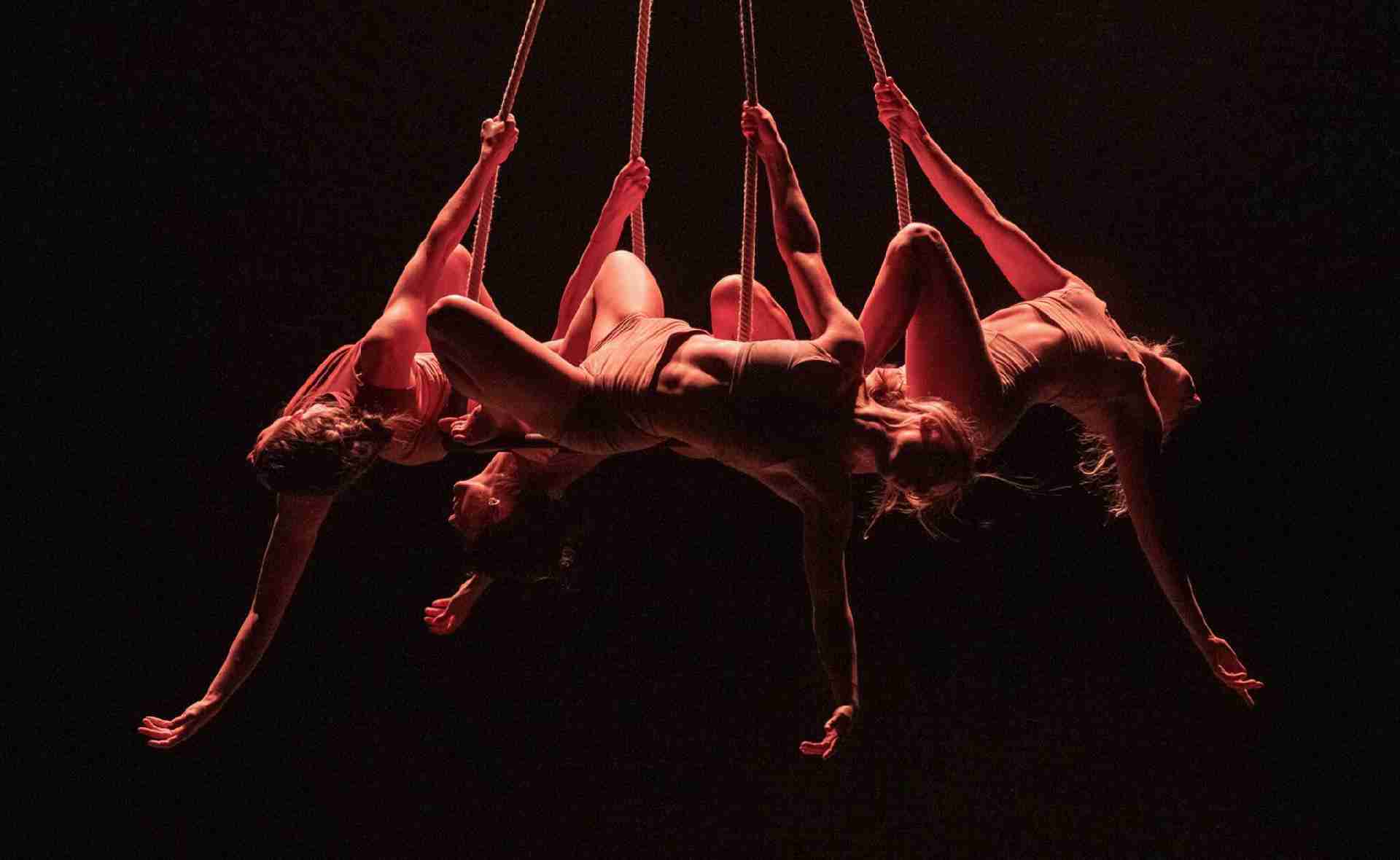 The Goddess With One Thousand Faces
The Liszt Institute Brussels presents for the first time in Brussels, in collaboration with Brufêfe asbl, the perfoirmance The Goddess With One Thousand Faces as part of the Hoppla circus festival.
One Thousand Faces engages in the internal and external contrasts of the female role through the revival of the legendary Hungarian fairy tale, "Szépasszony", and the language of contemporary circus.
Let yourself be absorbed by the "other" world, the land of dreams, and let yourself be hypnotized by the combination of contemporary aerial dance, physical theatre and the drawing of mythological symbols. Inspired by ancient shamanic traditions, witchcraft and the current position of female existence, the performance carries with it elements of the ancient female role and the paradoxes inherent in it.
"The Goddess With One Thousand Faces" is a metaphor for the unbridled power of every woman that manifests in as many ways as we are.
Team
Dorottya Podmaniczky – creator, performer
Reka Zetelaki – creator, performer
Georgina Cassels – creator, performer
Marta Matovelle – creator, performer
The Budapest-based contemporary aerial collective One Thousand Faces was founded by four aerial artists from three countries (Hungary, UK and Spain) in the fall of 2020.
Each artist comes from very different backgrounds: contemporary dance and art history to name a few, but together they found a common subject and language in which they felt the need to explore and express together – the many faces of the feminine, through aerial art.
The very essence of the production that the collective wishes to offer its audience is to create a timeless and dreamlike chasm in which the viewer escapes the reality that the world is facing. Their mission is to blend ancient and contemporary approaches to femininity to bring audiences into an alternate magical world.