Venue:
Liszt Institute Brussels
Treurenberg 10, 1000 Brussels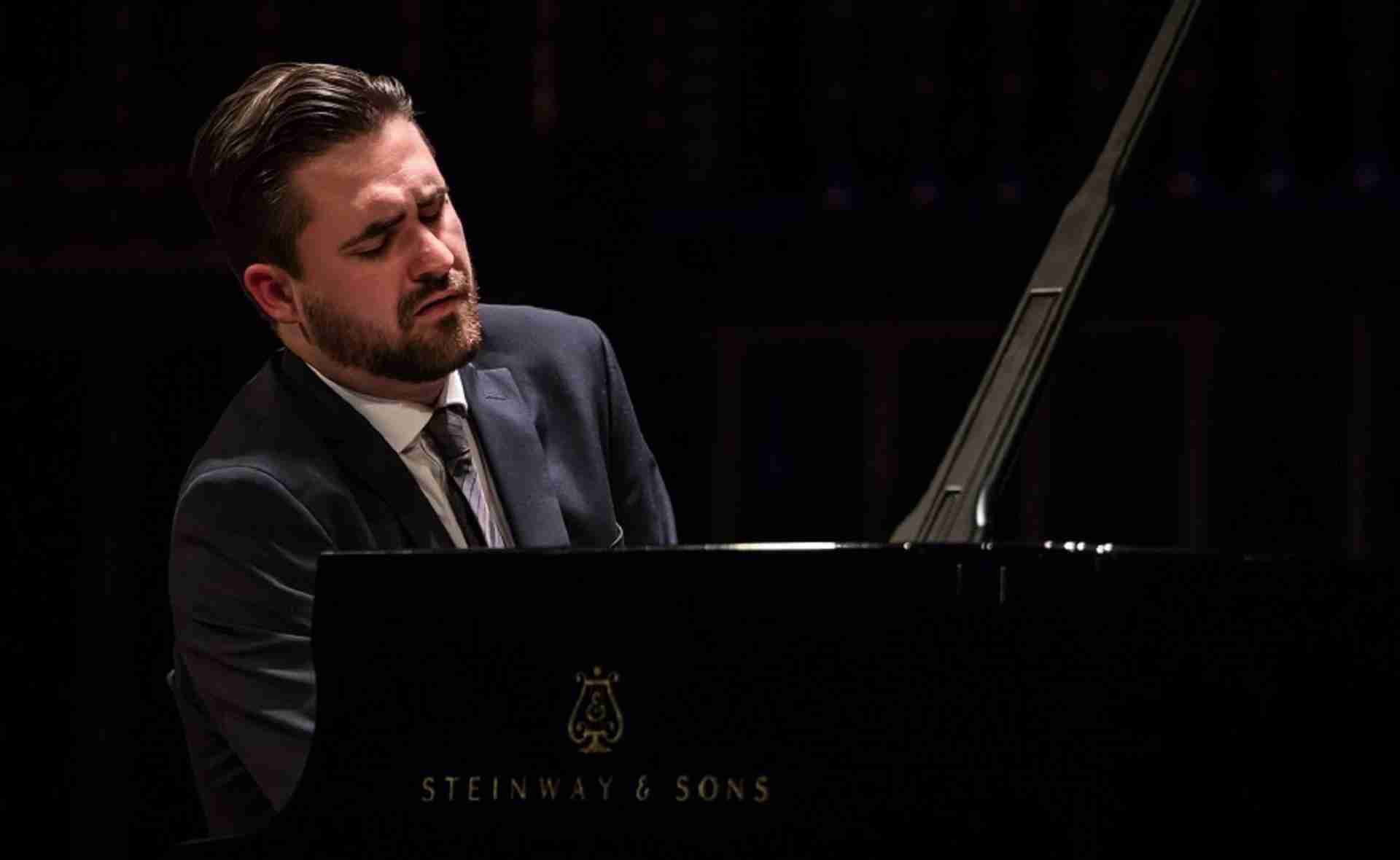 Gergely Kovács was awarded with the third place at the prestigious Franz Liszt International Piano Competition organized in Budapest between 12-19 September 2021. As a special prize, the Liszt Institute Brussels offered the talented musician the opportunity to perform in Brussels. The concert, a hommage to Ferenc Liszt, will be organized on 22 October 2021, on the 210 anniversary of the birth of the Hungarian composer, virtuoso pianist, conductor, music teacher, arranger, and organist of the Romantic era.
GERGELY KOVÁCS - pianist
He was born in 1995 in a small town of the South of Hungary called Békéscsaba. His grandmother used to be a piano teacher but he was not interested in playing the piano in early ages. Usually pianists start to play their instrument at the age of three or four but he was eight when pressed the keys for the first time. It soon became his key activity and slowly his life. At the age of nine he won a few small local piano competitions and a year later played in the Hungarian National Radio.
Three years later, when he was 12, after winning a significant national piano competition he got admitted to the Special Class of Exceptional Young Talents of the Franz Liszt Academy of Music in Budapest. It was a milestone in his life because his family moved to the capital to support the young talent's studies at the prestigious Liszt Academy under Profs. Gábor Eckhardt and Gyöngyi Keveházi.

A few years later he took the challenge of international competitions, winning awards such as 3rd in Serbia, 5th. in Weimar at the International Franz Liszt Piano Competition for Youth and 1st prize at the Pietro Argento Piano Competition in Gioia del Colle, Italy in 2013.
After turning eighteen he started to give concerts regularly in Hungary and abroad, in the Netherlands, Czech Republic, Germany, Romania, Slovakia, Austria, Belgium and Indonesia.

He was the scolarship winner of the International Holland Music Sessions and the Young Prague Festival in Czech Republic. He had the chance to play together with pianists Balázs Fülei and Tamás Érdi.

He was the scolarship winner of different foundations and earning significant supports from the MOL New Europe Foundation twice and the Friends of the Liszt Academy. In 2019 he has successfully claimed Bank of China and Fischer Annie scholarships.
He has improved his skills at masterclasses given by prestigious teachers such as Mikhail Voskresensky, Zoltán Kocsis, Tamás Vásáry, Imre Rohmann, Boris Berman or Adam Gyorgy – who considers himself for mentoring Gergely since 2012.
Besides playing solo repertoire, he enjoys playing in various chamber ensembles as well.He is proud to be student of the well-known hungarian pianists and chamber music professors Márta Gulyás and Balázs Fülei. He also had the chance to take lessons from Barnabás Kelemen, Gábor Takács-Nagy and András Keller.
In 2014 he was invited to the Donaufest International Piano Competition in Ulm, Germany, where he became awarded with the second prize.
He has competed his Bachelor studies in 2017 and his degree in Master of Piano in 2019 having asold-out recital in the Great Hall of Liszt Academy.
In 2018 after winning the 2nd prize at International Chopin Competition Budapest (1st was not awarded) he received the Junior Prima Award in Hungary.
In 2019 he made his debut at Weill Recital Hall of Carnegie Hall, New York and currently persuing the Solisten Master Degree with Prof. Kálmán Dráfi. In 2020 he was awarded with the Talent Prize of the Cziffra Festival Budapest. He won the third prize on the Ferenc Liszt International Piano Competition in 2021.