Venue:
Liszt Institute Brussels
10 Treurenberg, 1000 Brussels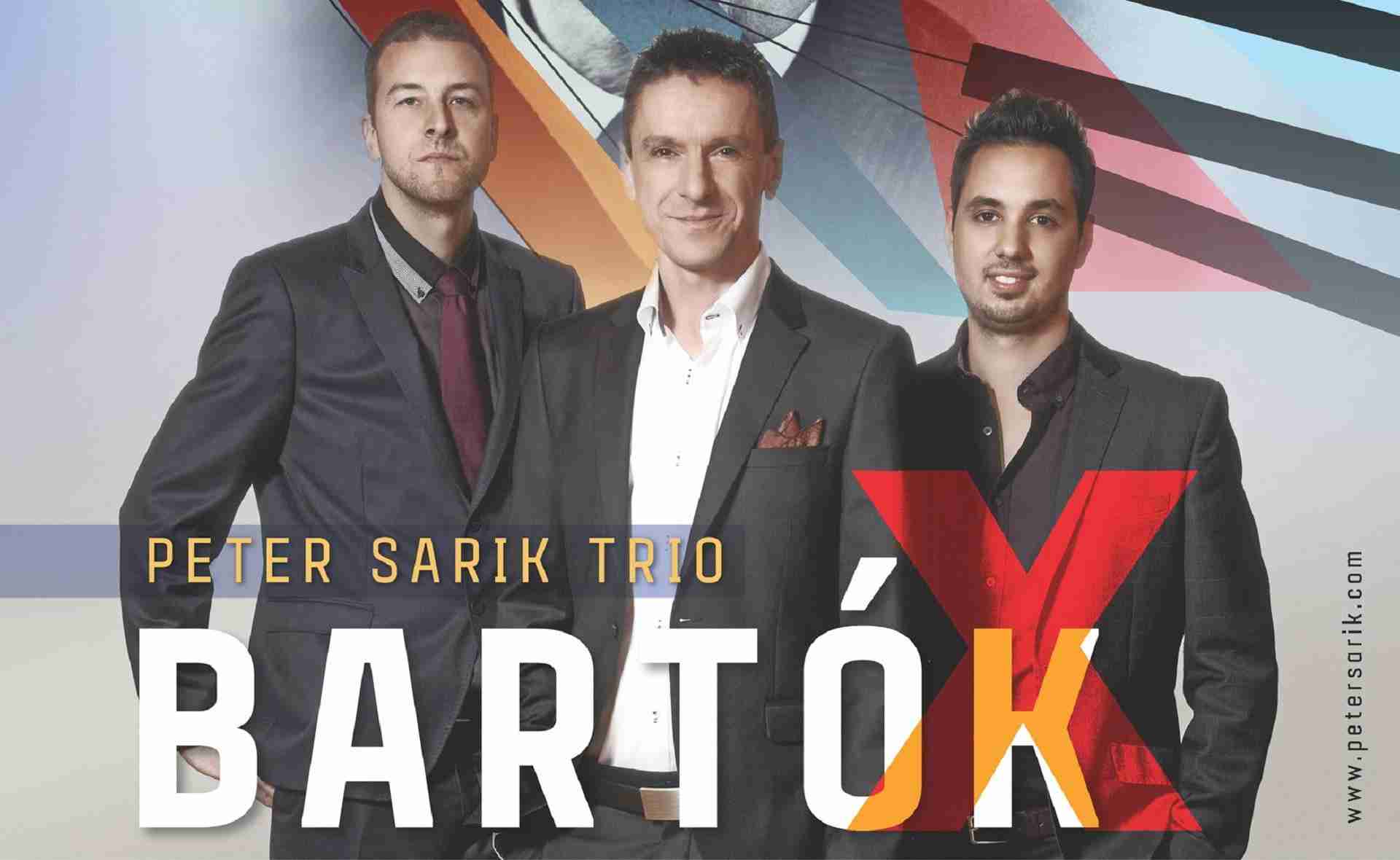 No other composer had such a great influence on jazz as Bartók. The incredible strength and dynamics of his pieces literally sweeps away the listener. His music is pure excitement, mystery, infinite depth and limpidity. We have created this material so that listening to our Bartók arrangements even those who had been averse to his music would take a liking to it. Jazz and Bartók is a perfect match. The piano pieces adapted to a jazz trio sound even more characteristically, pieces written for a full orchestra and folk adaptations show a completely new face and offer a large scope for improvisation. I warmly recommend our concert for lovers of both classical and jazz music."- said Peter Sarik.
Peter Sarik Trio is one of the leading and most popular jazz bands in Hungary. One reason for this is that all three members are open and versatile musicians thus the orchestra can address a much wider range of listeners than most jazzbands. The atmosphere of the band's concerts is much more that of a rock or pop concert even if they take place at the Academy of Music or at other much renowned concert halls. The orchestra attracts lots of new jazz fans thanks to their openness and power. Apart from performing their own compositions, the orchestra ventures in other fields of music, too. They have recorded three CDs containing their own adaptations of classical pieces chosen by their audience. They have come out with a CD containing jazz adaptations of Beethoven and Bartók classics. Their CD called Jazz Request Show won the Hungarian Grammy Award (The Jazz Recording of the Year ) in 2014. The Jazz Request Show 2, the Lucky dog were nominated to the same award just as the CD made for children. The members of the Trio are many time awarded and recognized musicians. Péter Sárik won the "Musician of the Year" title in Hungary in 2016. His compositions have regularly achieved podium positions at various songwriting competitions in the USA and the UK.
Peter Sarik: piano
Tibor Fonay: bass
Attila Galfi: drums