Venue:
Musées Royaux des Beaux-Arts de Belgique – Auditorium 490
Rue de la Régence 3, Bruxelles, 1000 Belgique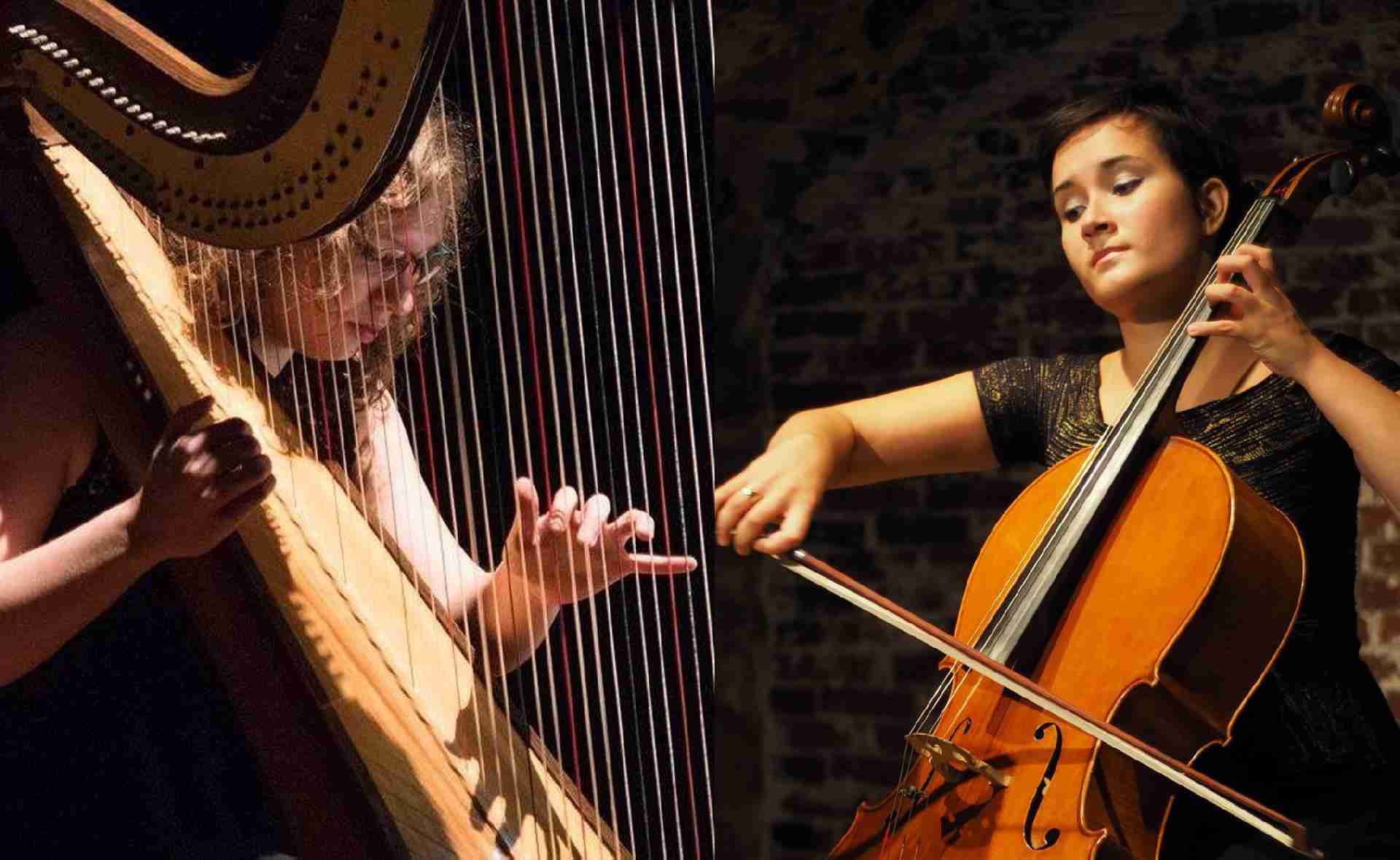 Zoltan KODALY (1882-1967) Romance Lyrique
Joseph JONGEN (1873-1953) Valse, op.35
Louis de CAIX D'HERVELOIS (1670-1760) Suite n°2 en Ré mineur / Suite n°2 d-Moll
Prélude – Menuett – Plainte – La Neapolitaine
Grandville BANTOCK (1868-1946) Hamabdil : Hebrew melody
Luigi Maurizio TEDESCHI (1867-1944) Elegia op. 22
August de BOECK (1865-1937) Cantilene
Young Hungarian cellist Eszter Karasszon has an international career that has taken her to the Netherlands, Austria, Germany, Italy, Switzerland, China, Israel and the USA. She has won numerous awards and triumphed in the 2015 David Popper International Cello Competition. In 2016, she obtained the highest distinction in her final exam at the Franz Liszt Academy, performing the first Concerto by Shostakovich, a composer whose work she is expanding. Besides his career as a soloist, Eszter also enjoyed success as a chamber musician. Thus, her ensemble distinguished itself at the Ernö Dohányi Chamber Music Competition. She makes no distinction between her activity as a soloist and that of a chamber musician because for her, "all music is chamber music". She performs regularly with Vilmos Szabadi with whom she toured China and performed in New York. Modern Hungarian composers (Kodály, Bartók, Dohnányi, Vajda, Gárdonyi) occupy a prominent place in his repertoire. She strives to demystify classical music and make it accessible to everyone, believing that good music should not be confined to concert halls but be played everywhere.
Alyssia Hondekijn, Belgian harpist, graduated from the Royal Conservatories of Mons and Brussels in the classes of Ingrid Procureur and Annie Lavoisier.
She perfected herself with great harpists: G. Lorenzini, I. Moretti, X. de Maistre, S. Blassel,… She collaborated on the recording of the CD Ophélia, Song of Exile by Belgian soprano Clara Inglese with whom she forms a duet. She also participated, as part of Mons 2015, in the creation of the chamber opera Verlaine au secret, by Belgian composer Adrien Tsilogiannis. Passionate about chamber music, Alyssia is part of the l'Heure de Musique, the Strange Festival created by Jean-Philippe Collard-Neven, and of the Quercus Trio (flute, viola and harp). Alyssia has performed as a soloist with the Orchester de Chambre de Wallonie. In 2013, as part of the "Première scenes" Festival, she performed in a duet with Augustin Dumay and under the direction of Frank Braley and Jean-Pierre Wallez. Eager to pass on her passion for music and the harp, she teaches at the Saint-Nicolas Academy and at the Kalleis School in Waterloo.
About the program
This program was born from the meeting of two young European musicians: Eszter, the Hungarian cellist and Alyssia, the Belgian harpist. It honors their two countries through composers such as the Hungarian Zoltan Kodaly and the Belgians Joseph Jongen and August de Boeck.
It also marries the warm and harmonious timbre of cello and harp, through original compositions such as Elegy by Luigi Maurizio Tedeschi, as well as Hamabdil by Grandville Bantock.