Venue:
Théâtre Marni
Rue de Vergnies 25, 1050 Ixelles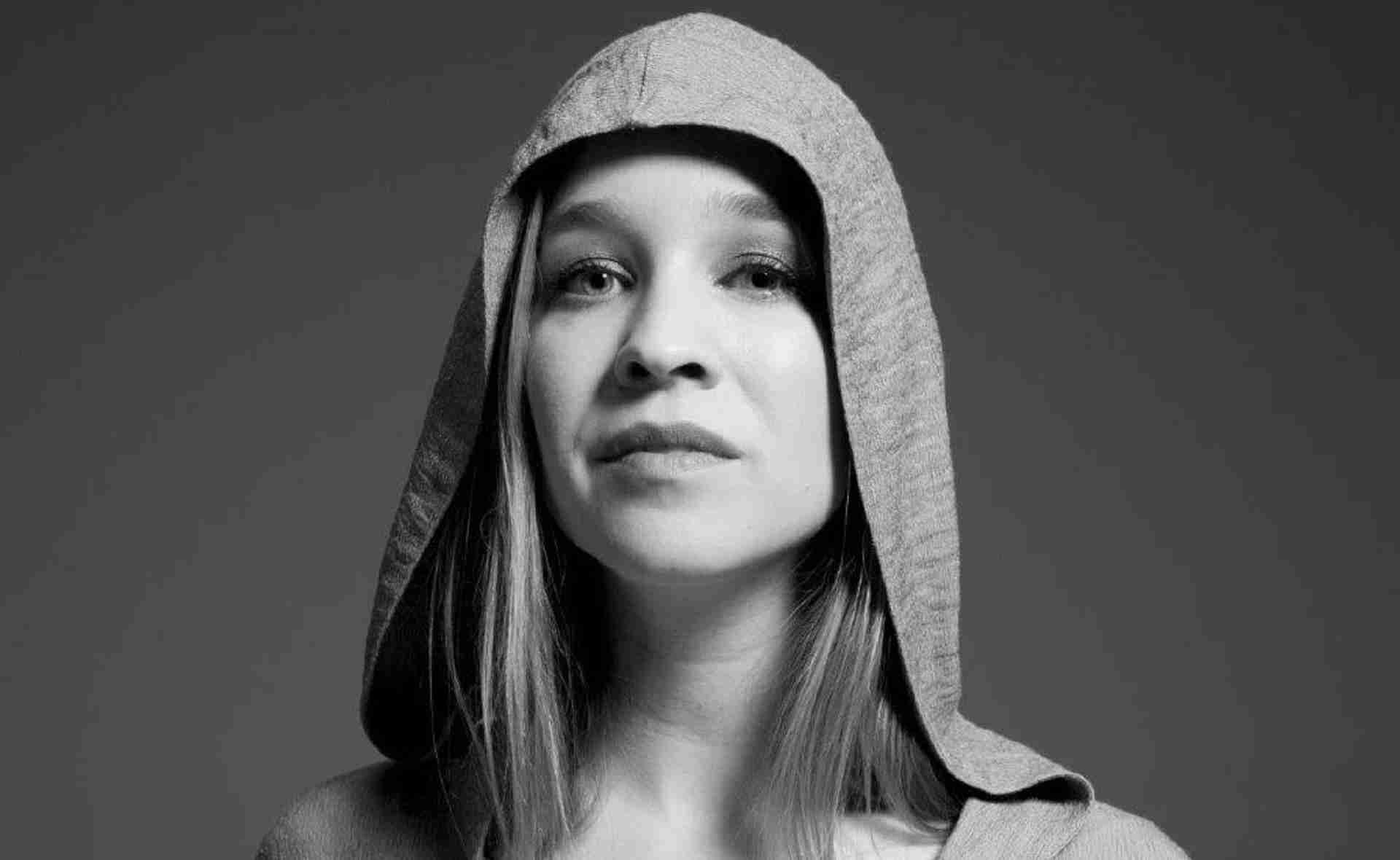 DOUBLE BILL
Veronika Harcsa - Bálint Gyémánt Quartet
New CD "About Time
- Veronika Harcsa (HU) vocals
- Bálint Gyémánt (HU) guitar
- Nicolas Thys (BE) double bass
- Antoine Pierre (BE) drums
Next.Ape
- Veronika Harcsa (HU) vocals
- Antoine Pierre (BE) drums
- Lorenzo Di Maio (BE) guitar
- Jérome Klein (L) keyboards
- Cédric Raymond (BE) keyboards and effects

Veronika Harcsa is a Hungarian singer and songwriter whose haunting voice and impressive technique evoke Róisín Murphy, Björk or Youn Sun Nah. Embodying her interpretations with a disconcerting depth and simplicity, she deploys a wide range of talent in a variety of registers, so that seeing her on stage is always a surprise.
About Time
"About Time" is not a typical contemporary vocal jazz album. Veronika's voice shifts from captivating storytelling to instrumental function. This album brings together alternative rock influences from the early 2000s, jazz from the 1970s, French film music, the rhythm of Eastern European music, the repetitiveness of folk music, and a heartfelt tribute to the singer's icon, Nina Simone.
Next.Ape
Three Belgians, a Hungarian and a Luxembourgian. Five jazz musicians who take great pleasure in exploring a psychedelic mix of rock and trip-hop. At the crossroads of Radiohead, Portishead, Damon Albarn, Modeselektor and Miles Davis.
The imaginary of the project is impregnated with pictorial and cinematographic works. It is also imbued with current events through narrative and offbeat texts.
Next.Ape has created its own sound: a slamming snare drum, a deep bass on the Moog, a guitar in a disto, some keyboards and, of course, a clear and charismatic voice.
The groove is incisive. The improvisations raise the hairs. Impossible to remain static or indifferent: their music takes you.