Date:
10 April - 11 April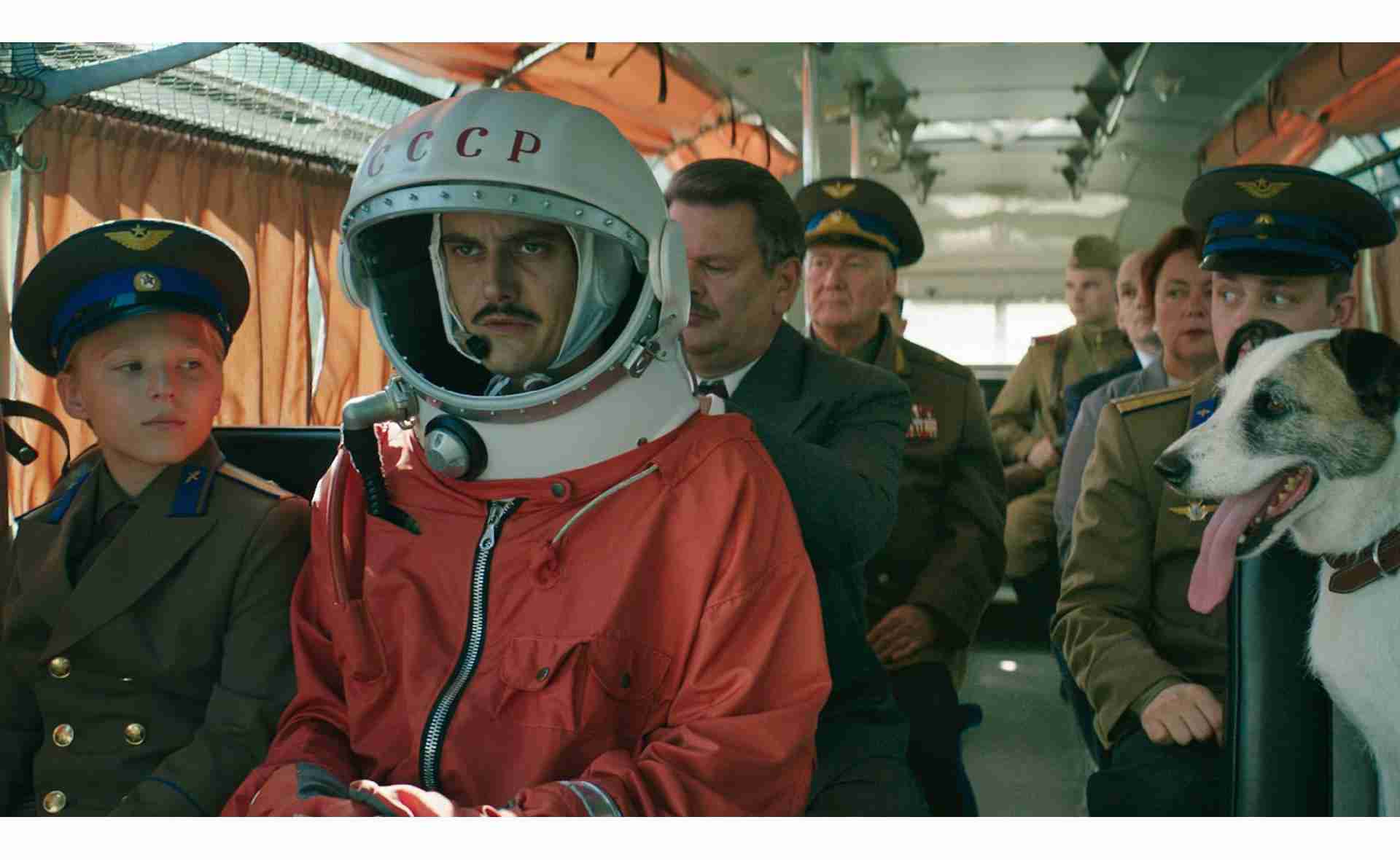 In the 1950s, Hungary presents an unlikely candidate in the space race: Lajos Serbán, a stoical Gypsy known to all as Lajko who is chosen by the Soviet Union to be the first cosmonaut to orbit in space.
On the occasion of the International Romani Day (8 April) and the International Day of Human Space Flight (12 April), we present to you the Hungarian feature Lajko – Gypsy In Space.
Lajko – Gypsy In Space is a pitch-black satire of the socialist past following in the footsteps of great absurd comedies like The Witness by Péter Bacsó or The Toth Family by Zoltán Fábri. It presents an alternative history of the space race and the communist regime in the 50s after the Soviet Union crashed the Hungarian Uprising of 1956. Writer-director Balázs Lengyel tells the amusing story like a Gypsy tall tale with tongue-in-cheek humor and a firm belief in that our world is moved forward by the silent, unknown heroes rather than the famous victors.
You will receive the link to the film and the password by email on 10 April, after registration.
Lajko is a movie at once funny and tragic, playful and bleak, hopeful and sobering. It invites us to laugh at, but also marvel at the technology of the communist system that was legendarily dysfunctional in everyday life but nonetheless succeeded in topping the USA and bringing the first man to space. This warmly welcomed ambiguity is also extended to the amusingly oddball characters, making Lajko a deeply humanist film that empathizes with the perpetual outcasts who are treated as second-class citizens in their country. Balázs Lengyel brings complexity to antiheroes like the racist daughter of Josef Mengele, the soon-to-be party leader Leonid Brezhnev, or the stone-faced Lajko who accidentally blows up her mother as a child and longs for the stars to be reunited with her again.
The Buster Keaton-like Lajko is an avatar of the dreamer in all of us who is mistaken for a revolutionist by a system that divides people into opposing camps of loyal subjects and dissident traitors. His deeply buried emotions and burlesque weirdness are played to perfection by one of the finest actors in contemporary Hungarian theatre and cinema, Tamás Keresztes. In the end Lajko is an entertaining testament to the bittersweet worldview of the Hungarian people who cry with a smile and laugh with a tear in their eyes.
Lajkó - Gypsy in Space (Lajkó - Cigány az ürben), 2018, HU, d. Balázs Lengyel, 1h30, drama, comedy.
Original version, subtitled in English.
Within the framework of our Hungarian Film Club series, with monthly screenings and captivating discussions.
Director - Balázs Lengyel
Screenplay - Balázs Lengyel, Balázs Lovas
Director of photography - György Réder
Editor- Wanda Kiss
Music - Ádám Balázs
Sound - Rudolf Várhegyi
Visual designGábor Valcz
Costumes - Judit Sinkovics
Producer- Ferenc Pusztai
Production company - KMH Film
Actors:
Tamás Keresztes
József Gyabronka
Tibor Pálffy
Anna Böger
László Fehér
Beniuk Bohdan
Awards:
Trieste Science+Fiction Film Festival - 2018
Audience Award
Festivals
Warsaw International Film Festival – 2018 (In Competition)
Tallinn Black Nights Film Festival - 2018
Prague Febiofest - 2019
Tehran Fajr International Film Festival - 2019
Taipei Golden Horse Fantastic Film Festival - 2019
Kosice Art Film Fest - 2019
Saitama Skip City International D-Cinema Festival – 2019