Venue:
Hungarian Cultural Institute, Brussels
Treurenberg 10, 1000 Brussels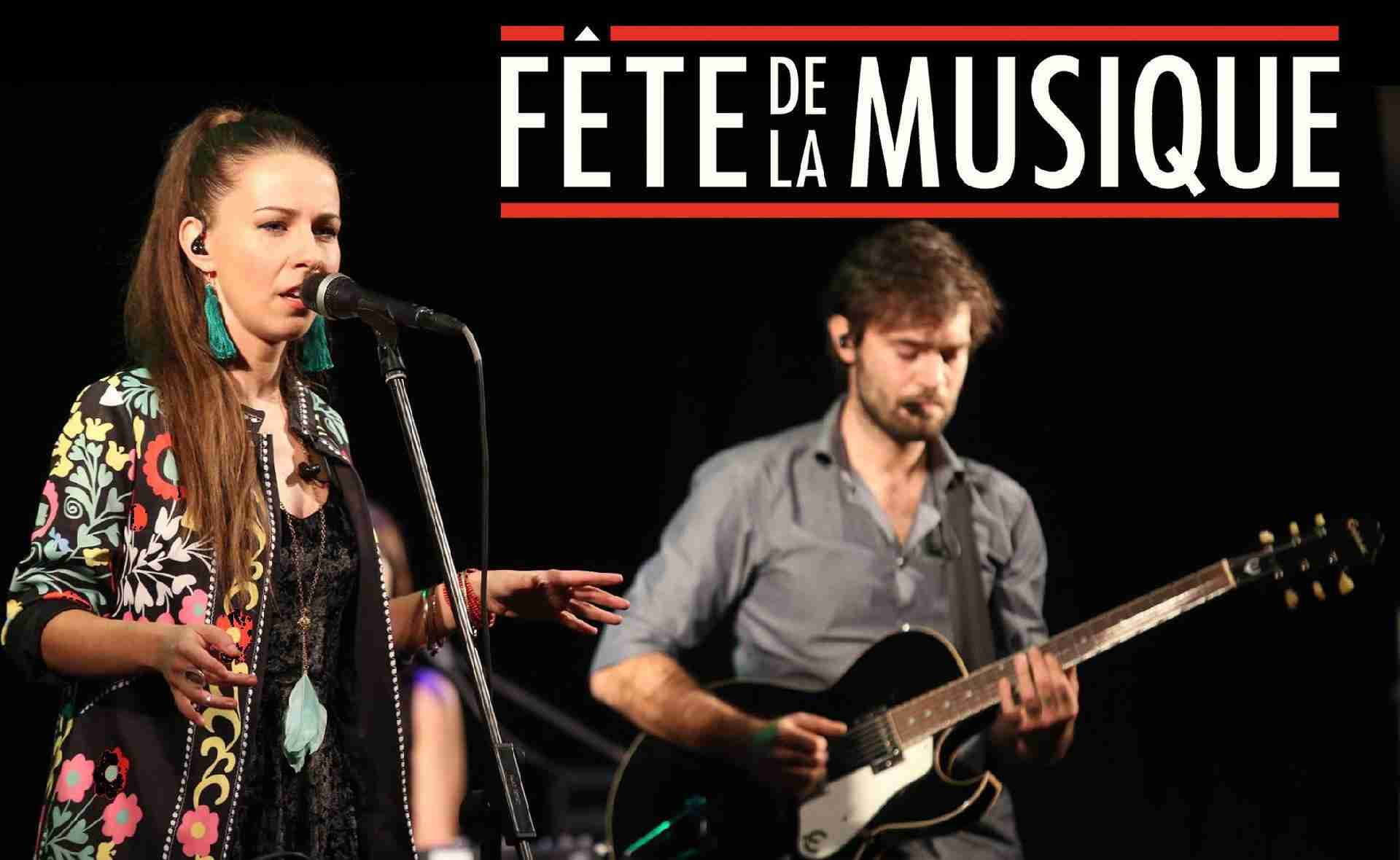 For the 37th edition of the Fête de la Musique, the Hungarian Cultural Institute Brussels presents the jazz concert of the Hungarian power duo Krisztina Koszorús (Koszika) and Csaba Szász.
Koszika & Csaba Szász have created a unique patch on the Transylvanian musical palette. Their music ranges from bossa nova to adaptations of folk songs to swing blues, elements of jazz, reggae, funky, disco, and is constantly expanding with new elements. Under the auspices of multiculturalism and interculturality, during their concerts, they sing in a minimum of 4 languages. They present a mix of different cultures transposed into their music, but they also like to play adaptations.
Krisztina Koszorús won the Best Singer Award at the VII Târgu Mureş International Jazz Festival and the Best Singer Award at the Sibiu Jazz Fest 2016.
The annual celebration of music, Fete de la Musique, was imagined in 1976 and initiated by the American musician Joel Cohen, who at the time worked for the French radio France Musique. Since then, the movement spread all over the world and now is celebrated in several countries, know as well as World Music Day. Usually it is organised around 21 June, the summer solstice simbolising the unity with nature on the image of the ancient, pagan festivals, dedicated to nature.
Fête de la Musique, also called Make Music! (« Faites de la musique ! ») promotes music and encourages musicians to offer free concerts in public spaces, offering the posibility to a greater public to have access to music of all sorts and origin.