Venue:
Liszt Institute Brussels
Treurenberg 10, 1000 Brussels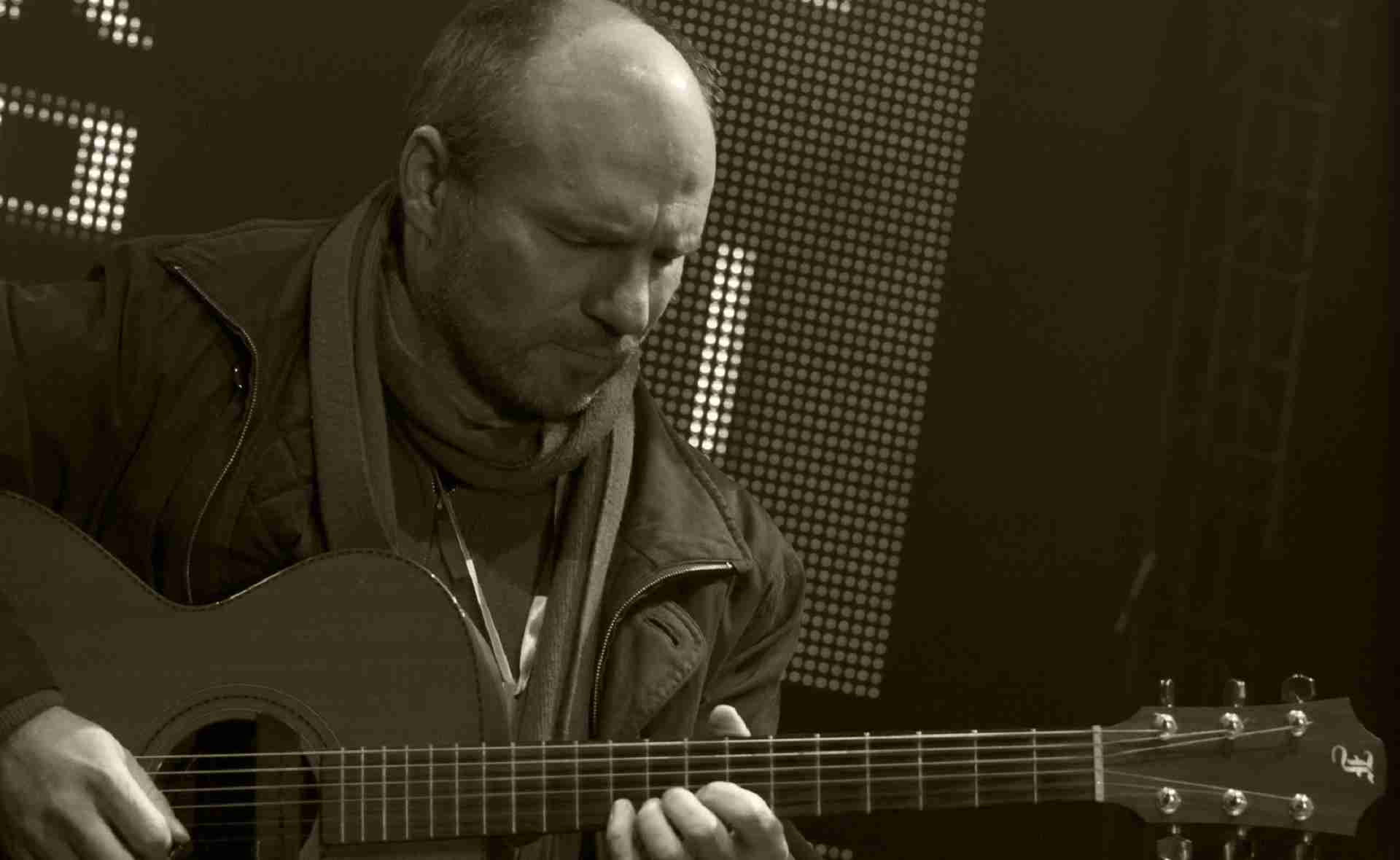 Gábor Juhász - Gramophone and Artisjus Prize-winning jazz guitarist and composer, Aegon Co-Prize-winning with Tamás Jónás
Gábor Juhász, born in 1968, has won awards from Gramofon and Artisjus. He won the Aegon co award with Tamás Jónás. He has played and recorded with many renowned jazz musician. (Archie Shepp, Palle Mikkelborg, Erik Truffaz, Randy Brecker, Charlie Mariano, Ian Ballamy, Lars Danielsson, Stephen James, Bebo Baldan, Federico Sanesi, Theo Jörgensman)
In 2002, he recorded the CD, 60/40, under his own name with Palle Mikkelborg.
2006 Juhász Gábor Trio (Borlai Gergõ, Papesch Péter, JG) recorded Fények (Lights) CD
2009 Juhász's CD called 1978 was released. The CD won the "Hungarian Jazz Record Of The Year" award, by the music critics of Gramofon Magazin in 2010.
2011 Budapest CD, Gyémánt Bálint - JG.
2014 the Juhász Gábor trio (Lukács Miklós, Szalai Péter, JG) released a CD called Making a Change.
In 2014 he created a new program, inspired by Franz Schubert's Winterreise for the Arcus Temporum festival. A 2015 trio (Kovács Zoltán, Jeszenszky György, JG) recording, contains songs inspired by Schubert and Bartok, is on Youtube.
Gabor Juhasz is voted "The Jazz Guitar player of the year in 2015", by the readers poll of jazzma.hu
In 2018, his album In The Garden was released.
His latest album TRIO was released in 2020.
In 2021, he was awarded the "Jazz Guitarist of the Year" based on the critical and audience votes of the MagyarJazz portal.
Tamás Zsári (saxophone) was born in Budapest and graduated at the Franz Liszt Academy of Music. After graduation he moved to the USA and lived there for 3 years. In 2001, he accepted the invitation of Budapest Jazz Orchestra and joined the ensemble. He is one of the founding members of Modern Art Orchestra. He played together with many well-known musicians, such as Bob Mintzer, Peter Erskine, Dave Liebman. With his band he also plays his own compositions. He performed at several festivals in Hungary and in Europe. He currently lives in Brussels.
Bart De Nolf (double bass) was born in 1965 in Brugge, Belgium and graduated at the Royal Conservatory of Ghent in 1987 for classical double bass. Since 1988, he has been a professor at the Royal Conservatory of Ghent and Brussels. As of 1986, he is a member of "BRT Jazz Orchestra". He also played with pop bands, and performed with several freelance musicians. He was a member of the Toots Thielemans Quartet, with which he played together in Europe and around the world.
Bruno Castellucci (drums) was born in Chatelet, Belgium. At the age of 14, he started to play the drums in an autodidactic way. In 1962, he won the 1st prize at the Adolph Sax Dinant Jazz Festival. From 1963 he has been a member of the Jazz quintet of Alex Scorier. Since 1970, he has taken part in recording sessions in several countries. Between 1974 and 1981, he was a member of the BRT Jazz Orchestra, and he was a steady member of Toots Thielemans Quartet. Since 1978 he has been a member of the Akkerman band and since 1980, that of the Rhythm Combination & Brass band.