Date:
10 December - 11 December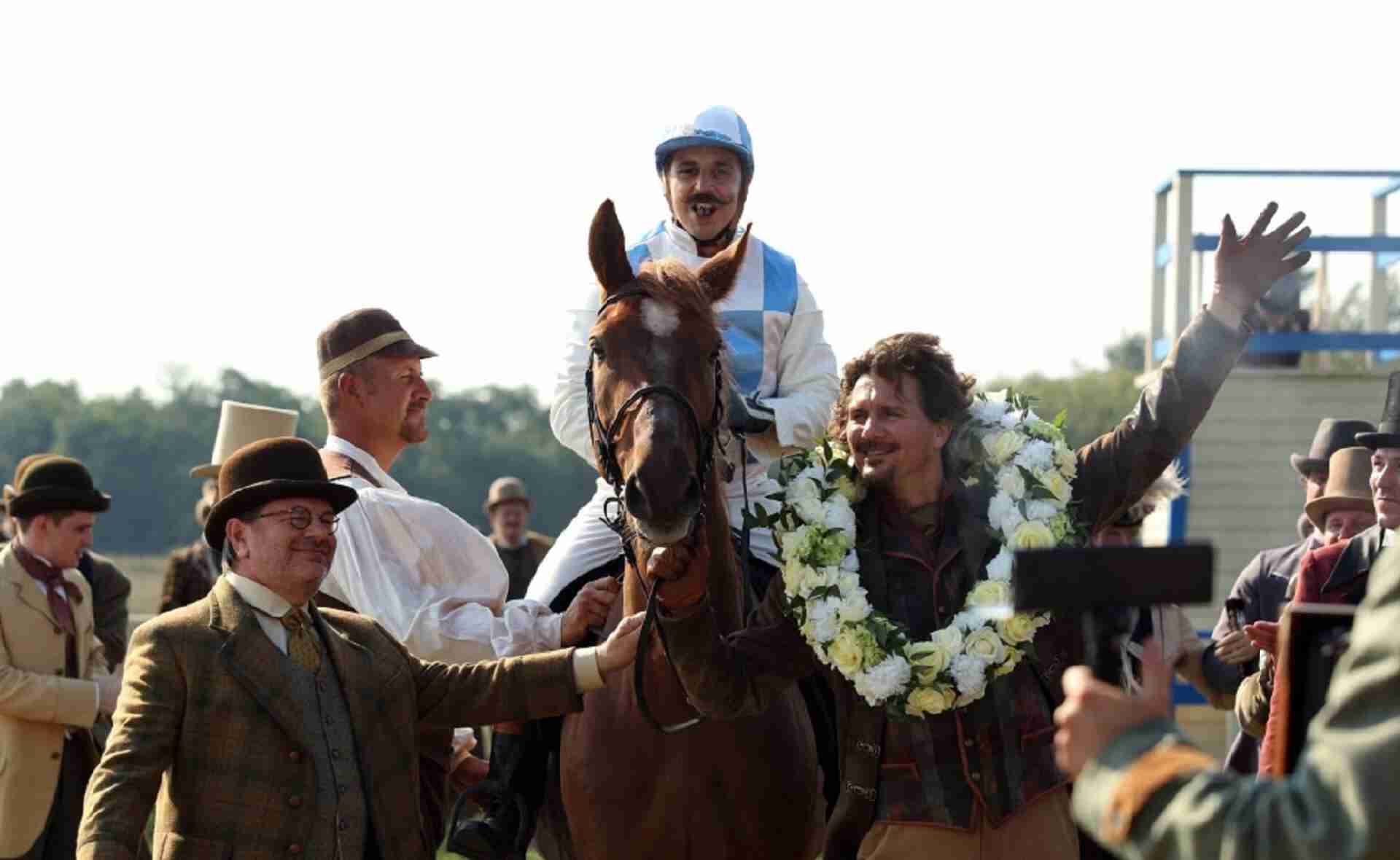 BET ON REVENGE (KINCSEM, 2017)
Ernő Blaskovich lost everything after the Hungarian Revolution of 1848. Kincsem, a magnificent horse gives a purpose to his meaningless, self-destructing life. He gets a chance to gain everything back: self-respect, love, fame.
KINCSEM, THE HUNGARIAN MIRACLE HORSE
Kincsem (meaning both "My Precious" and "My Treasure" in Hungarian) was a Thoroughbred race horse who won all her races (54 from 54 starts), becoming the top race horse of all time. Kincsem was also considered a national treasure in the 19th century, symbolizing the unconquerable Hungarian spirit after the failed revolution of 1848. Hungary tried to gain its freedom and break away from the Austrian Empire, holding democratic elections and setting up a representative type of parliament in the process, but with the help of the Russian Empire, the Habsburgs finally crushed down the uprising in 1849.
After the years of conciliation and the Austro-Hungarian Compromise of 1967 which established the dual monarchy of the Austro-Hungarian Empire, a new uprising has become unimaginable and unachievable, and the spirit of freedom and imperial rivalry was transferred to the field of sports, as we often see in history. The unbeatable race horse thus became a national myth in a country whose revolutions were bloodily repressed by neighbor empires but always strengthened itself after the defeats.
KINCSEM, THE HUNGARIAN BLOCKBUSTER
It would be poetic exaggeration to say that Kincsem, the movie did the same for the Hungarian filmmaking industry in the 2010s, but it's true that Kincsem was the most widely seen Hungarian movie in theaters in the last decades, and with selling almost half a million tickets in cinemas it certainly revitalized the industry and put the viewer's faith back in Hungarian genre pictures that doesn't have such a long tradition as Hollywood or even French genre movies.
Directed by Gábor Herendi, who's made one of the most successful and iconic Hungarian comedies with A Kind of America (Valami Amerika, 2002), Kincsem is a romantic comedy and a historical adventure packaged as a humorous, crowd-pleasing blockbuster. Herendi and his screenwriting partner Bálint Hegedűs (Liza the Fox-Fairy) cleverly assumed that a horse who wins all her races wouldn't be an ideal protagonist in an adventure movie, and based Kincsem only loosely on the story of the legendary horse, and opted to make a movie that contains rather the spirit of Kincsem.
With Ernő Blaskovich, the owner of Kincsem, we get a lovable wreck of a hero, who loses everything after the revolution, but falls into a Romeo & Juliet kind of romance with the daughter of his father's murderer after buying the race horse. Ervin Nagy, a leading actor in Hungarian film and theater, plays him like a proud macho who shows his vulnerability and emotions after great stress. He is perfectly matched by Andrea Petrik (a newcomer in Hungarian cinema at that time), who's dry humor, modern feminism and intellectual superiority creates the most fun scenes in an already fun movie.
Kincsem is a modernization of the Hollywood adventures of the 80s, when the genre was at its peak. With its steampunk costumes, hip-hop dances, selfies and "Likes", and modern pop songs (Andrea Petrik croons a Hungarian pop hit – Mizu by Fluor – at one time), the movie feels contemporary without being forcedly modern. It's a fun and light-hearted tale of Hungarian virtue and womanly intelligence that could easily charm foreign viewers too.