Venue:
Tour & Taxis
Avenue du Port 86C, 1000 Bruxelles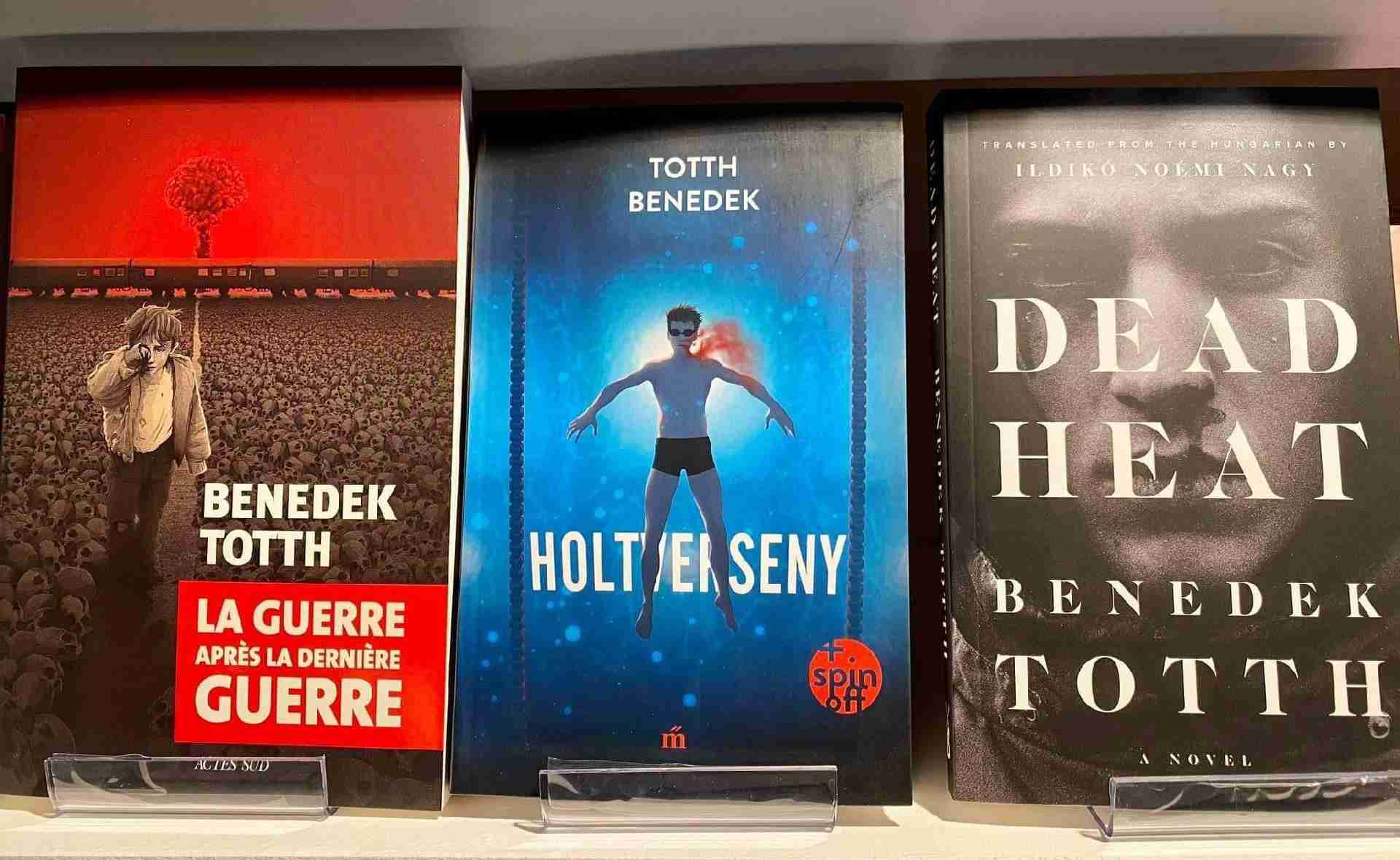 Tour & Taxis - Avenue du Port 86C, 1000 Bruxelles
5-8. March 2020
Benedek Totth represents Hungary at the Brussels bookfair, Foire du Livre between 5-8 March 2020 at the'Place de l'Europe' booth. The successful initiative was launched last year by EUNIC Brussels with the support of the Representation of the European Commission in Belgium. The goal of the booth – on the mainly francophone bookfair – is to represent the European literature in its original language with the authors' personal presence. This year ten countries exhibit and sell their most exciting contemporary books at 'Place de l'Europe'.
Programme:
panel discussion
Place de l'Europe
8 March 2020, 12.00
Post apocalypse: the end of the human civilization? - Totth Benedek (Actes-Sud - Hungary) and Laura Pugno (Inculte - Italy)
In Italian and Hungarian with French translation.
Moderator:Marine Aubry-Morici
The discussion, organized by Foire du Livre and EUNIC Brussels, will be followed by an autograph session.
Hungarian books will be also on sale at the stand during the festival.
Additional dedications at Actes Sud Publisher (booth 110):
7 March 2020, 2 PM-4 PM
8 March 2020, 2 PM-3 PM
More information