Venue:
Sang a Klang
1 Rue des Trois-Glands, 1629 Luxembourg, Luxemburg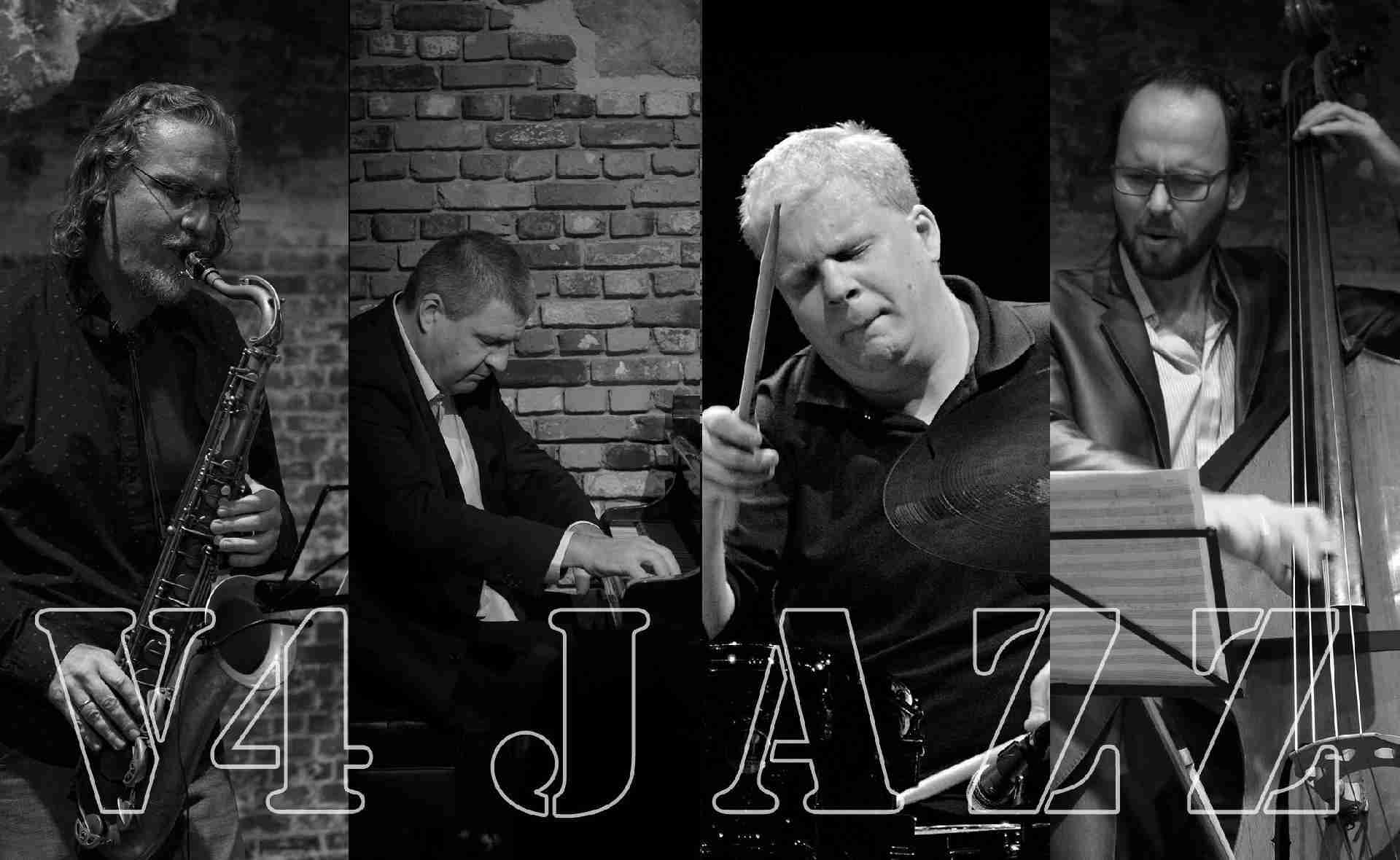 In 2021-2022, Hungary has the Presidency of the Visegrad Group, numerous cultural events are planned for this period in the network of the Hungarian MFAT. Among others, we organize two concerts for the V4 Jazz Quartet founded by Zsári Tamás during the previous Hungarian Presidency in 2017.
The concerts will take place on 26 October at 8PM at Sang a Klang in Luxemburg and on 27 October at 7 PM at the Liszt Institute Brussels. One musician from each of the four Visegrad countries - Hungary, Poland, Czech Republic and Slovakia – come together to perform, creating an unique musical experience.
"The establishment and operation of the orchestra is a good example - as like the cooperation between the V4 Member States -, that if we respect each other, we can achieve any common goal while preserving our own culture and values. Each musician in the band represents a V4 member, in this way the orchestra becomes an unusual, colorful, real European value." – Tamás Zsári
TAMÁS ZSÁRI – saxophone (Hungary)
TOMAS LISKA – double bass (Czech Republic)
ÁKOS BENKÓ – drum - (Slovakia)
KUBA STANKIEWICZ – piano (Poland)
Tamás Zsári
He was born in Budapest. He graduated from the jazz department at the Ferenc Liszt Academy of Music in Budapest. After graduating he moved to the USA, where he lived and worked for 3 years. In 2001 he received an invitation to join the Budapest Jazz Orchestra and he is one of the founding members of the Modern Art Orchestra. He has played with such internationally renowned musicians as Bob Mintzer, Peter Erskine, Dave Liebmann and he performed at many festivals in Hungary and in other European countries as well. He is currently living in Belgium and playing with most renowned Belgian musicians at club concerts and festivals. He is the host of the Hungarian-Belgian Jazz Club in Liszt Institute Brussels. With his trio band he also plays his own compositions.
Tomáš Liška
He studied upright bass at the Jaroslav Ježek Conservatory in Prague and subsequently completed a Masters Programme at the prestigious Jazz Institut Berlin, under the tutelage of renowned North-American musicians and professors Greg Cohen and John Hollenbeck. All of his solo albums got several music prices in Czech Republic. His last album Invisible Faces (2017) was considered as outstanding work on the field of jazz & world music. Tomáš performs at Jazz festivals and venues across Europe, the United States and Latin America. Among his main collaborators are Sam Sadigursky, David Dorůžka, Hernán Hecht, Steve Walsh, Luboš Malina, Druhá tráva, Beáta Hlavenková, Cyrille Oswald, Lenka Dusilová, Eternal Seekers, Mark Aanderud, and many others.
Ákos Benkó
He was born in 1983 in a South Slovakian town Komárno in the region with Hungarian minority. His father was a pianist, so he could meet the music in his early life and he started to play the drums when he was 8. He received his first professional drum lessons from the legendary Hungarian drum teacher Lajos Bányay in 1999, just after he won his Pro-Rhythm award of Budapest´s Drum Competition. In 2007 he started his studies in Franz Liszt Music Academy, where he got his master degree in 2012. In the same year he won the national Vilmos Jávori Competition, where he could introduce his singing too. In 2014 he became the prize-winner of Harmony award for instrumentalists and singers in Slovakia. Over the playing with other musicians and the bands (Syrius Legacy, János Ávéd Balance, Károly Binder Quartet, Modern Art Orchestra, Rozina Pátkai Quintet, Tamara Mózes, Gábor Juhász, Dave Binney, etc.) he has been teaching at Jazz Academy for last 8 years.
Kuba Stankiewicz
He was born in Wrocław, Poland. He is a jazz pianist and arranger and enjoys a significant international concert career and a number of notable recordings to his name. Stankiewicz embraced American jazz and decided to pursue studies at the renowned Berklee School of Music in Boston, graduating in 1990 with a diploma in piano performance. A laureate of the prestigious Oscar Peterson Award and a finalist in the Thelonious Monk International Jazz Piano Competition in Washington DC, Kuba Stankiewicz toured the United States with the world famous Artie Shaw Orchestra in the early 1990s. After returning to Poland, he recorded the CD album Northern Song, which was voted the best Polish jazz recording of 1993 by Jazz Forum Magazine. In over two decades of concertizing and studio work, Stankiewicz has performed with such great artists as Art Farmer, Scott Hamilton, Sheila Jordan and Harvie Swartz, in addition to a wide variety of legendary Polish jazz musicians, including Darek Oleszkiewicz, Piotr Baron and others. Kuba Stankiewicz's CD of music by Polish film composer and Oscar winner Bronisław Kaper, recorded with bassist Darek Oleszkiewicz and drummer Peter Erskine in May 2015 was released last year to great public acclaim and the next CD of music by Henry Vars completes the trilogy of recordings devoted to great Polish film music composers born at the beginning of the twentieth century.