Venue:
Hungarian Cultural Institute
Treurenberg 10, 1000 Brussels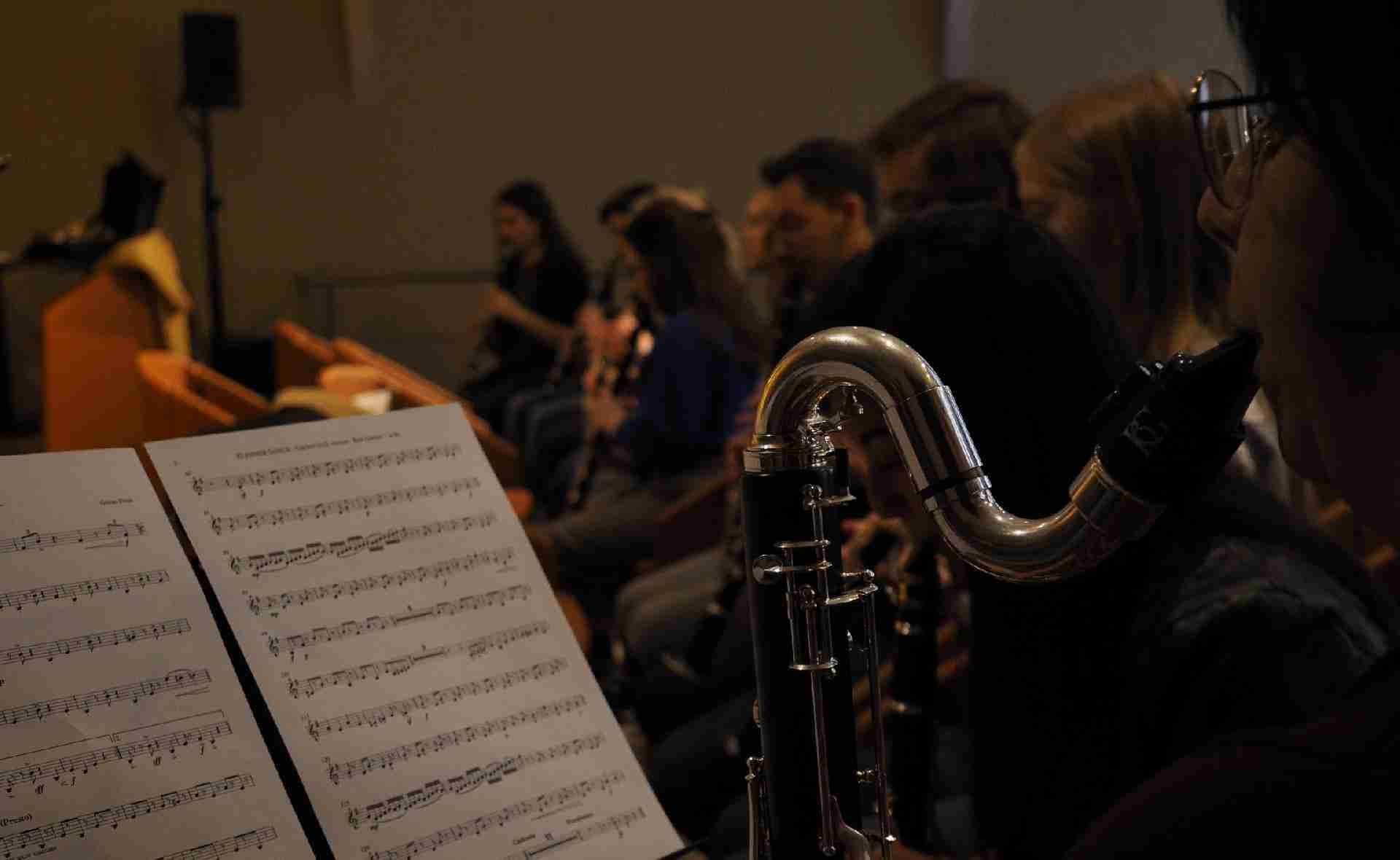 2-days masterclass and concert by Bence Szepesi, jointly organized by Balassi Institute and Conservatorie royal de Bruxelles.
Masterclass: 17-18 February 2020
Concert: 18 February 2020, 7 PM
Location: Balassi Institute, 10 Treurenberg, 1000 Brussels
For more information visit: Conservatoire royal de Bruxelles
Bence Szepesi is an internationally recognised saxophone and clarinet artist, the president of the Hungarian Clarinet and Saxophone Society. Graduated with distinction at the Franz Liszt Academy of Music in Budapest, he won numerous awards as a young soloist such as the first prize at Budapest Clarinet Competition and the third prize at ICA Young Artist Competition in Gent. He later also earned a degree in Chamber Music at the prestigious Conservatoire de Paris in France. As the founder and artistic leader of Budapest Saxophone Quartet, he has been a frequent performer of the international musical scene since 1995. As the Principal clarinettist of the Budafok Dohnanyi Symphony Orchestra and the Professor of Saxophone at University of Miskolc, he is a regular guest at music festivals in Hungary and abroad as well.
Mr. Szepesi is a guest professor at leading international summer clarinet and saxophone programs, while he has also started to mentor young Hungarian talents by founding his own summer festival "BalatonSax".
Currently based in New York, Bence Szepesi has recently played his debut at the famed Carnegie Hall with great critical acclaim. He is engaged to AGP Agency NYC and has performed in more than 30 countries with such iconic artists like Sting, Quincy Jones, Jose Carreras and Ennio Morricone. He is the ambassador of multiple top instrument manufacturers such as D'Addario and BG France.