Venue:
Le Delta – Zaal Mediator
Avenue Fernand Golenvaux, 18 5000 Namur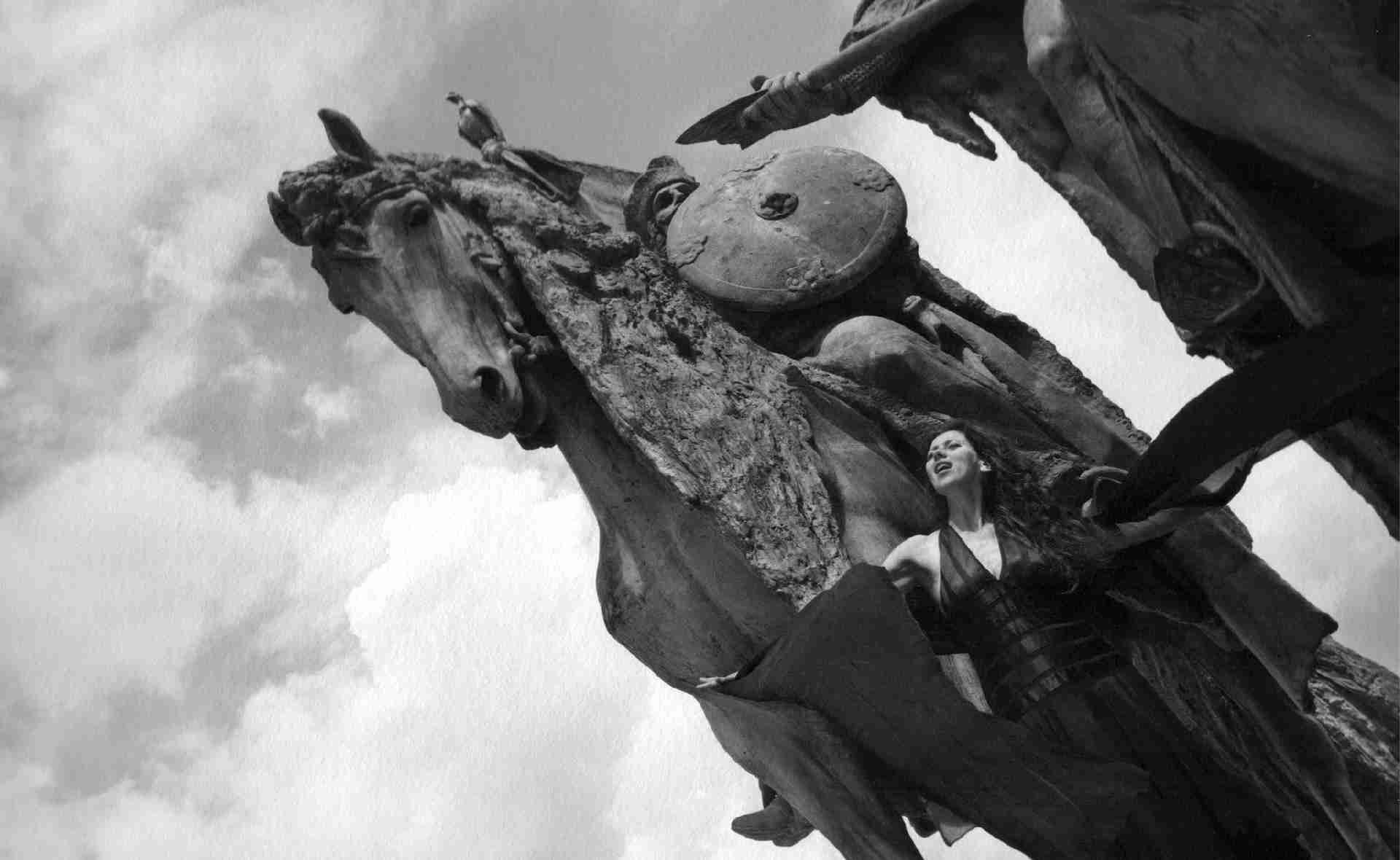 John Cage's last opera of the Europera series: two singers, a piano, a tape recorder at the heart of a captivating performance.
John Cage, precursor of the prepared piano, of chance elevated to the rank of co-composer, of the "silencio in musica", of the timed work, wrote in 1991 his "portable" opera Europera 5, a collage for two singers and piano.
Katalin Károlyi (mezzo soprano)
Morgane Heyse (soprano)
Stéphane Ginsburgh (piano)
Born in Hungary, KATALIN KÁROLYI began her musical studies on the violin before studying singing with Noëlle Barker and Julia Hamari. She went on to set up the Studio Versailles Opéra with Rachel Yakar and René Jacobs. Since then she has concentrated on repertoire from baroque opera, chamber music, and contemporary music.
Katalin Károlyi has sung under the direction of conductors such as Yehudi Menuhin (Jeney's Funeral Rite), William Christie (Charpentier's Médée, Les Plaisirs de Versailles, and La descente d'Orphée aux enfers; Monteverdi madrigals; Rameau's Hippolite et Aricie; and Landi's Il sant'Alessio), Phillip Herreweghe (Stravinsky's Mass), Laurence Equilbey (vocal music of Debussy, Ravel, and Poulenc), Paul van Nevel (music of the 15th century), Peter Srottner (Strauss' Elektra), Bernard Tétu (German chamber music of the 19th and 20th centuries), Roland Hayrabedian (Stravinsky's Les noces), and David Robertson (contemporary music).
She has performed at many festivals including Aix-en-Provence, Ravinia, and Ile de France, and at the Brooklyn Academy of Music. She has also appeared with leading opera companies worldwide including the Opéra National de Paris, Teatro alla Scala, and Teatro Colón, and in concert at Carnegie Hall, Wigmore and Barbican Halls, London, and the Cité de la Musique, Paris.
In 2000 György Ligeti composed Síppal, dobbal, nádihegedüvel for her and the Amadinda Percussion Group; she has given numerous subsequent performances, including with the London Sinfonietta, with Asko|Schönberg, and at the Salzburg Festival, Carnegie Hall, NDR Hamburg, Queen Elizabeth Hall in London, the BBC Proms at Royal Albert Hall, the Wiener Konzerthaus, and the Cheltenham Music Festival. Her performance with Amadinda was recorded by Teldec Classics and released as part of their ongoing Ligeti Project.
For William Christie she has sung Il Ritorno d'Ulisse in Patria at the Opéra Comique Paris, Wiener Festwochen, Opéra de Lausanne, Opéra de Bordeaux, Barbican Centre London, Brooklyn Academy of Music, and at the Festival d'Aix-en-Provence. This was followed by a double bill of Charpentier's Les Arts Florissants and La descente d'Orphée aux enfers with Les Arts Florissants throughout Europe.
Other notable engagements include Ligeti's Aventures and Nouvelles aventures at Lincoln Center in New York and the Opera National de Paris (Bastille), Berio's Folksongs with Psappha at the City of London Festival and with the London Sinfonietta throughout the U.K., Reich's Tehillim with the RIAS Kammerchor in Berlin, works by Brown and Harvey with the Ensemble InterContemporain, Les noces at the Kultur Ruhr Festival in Germany, Sciarrino's Infinito nero for Almeida Opera and also with the Schönberg Ensemble, Berio's Calmo with MusikFabrik, the world premiere of John Woolrich's The Sea and its Shore for Almeida Opera and with Birmingham Contemporary Music Group, and Kyriakides' An Ocean of Rain for Theatre Cryptic at the Aldeburgh Festival and in Amsterdam and Rotterdam. She gives regular concerts throughout Europe with Amadinda and the Ictus Ensemble.
Katalin Károlyi has broadcast and recorded with Les Arts Florissants, the Groupe Vocal de France, Le Parlement de Musique, and La Chapelle Royale.
During the 2010/11 season she sings Berio and Ligeti with the Seoul Philharmonic, a new work by Jos van de Putte with Asko|Schönberg, and Síppal, dobbal, nádihegedüvel with Ars Nova. She also appears with the Los Angeles Philharmonic in this festival curated by Thomas Adès, which includes performances of Síppal, dobbal, nádihegedüvel and a new opera by Gerald Barry based on The Importance of Being Earnest.