Date:
24 September - 26 September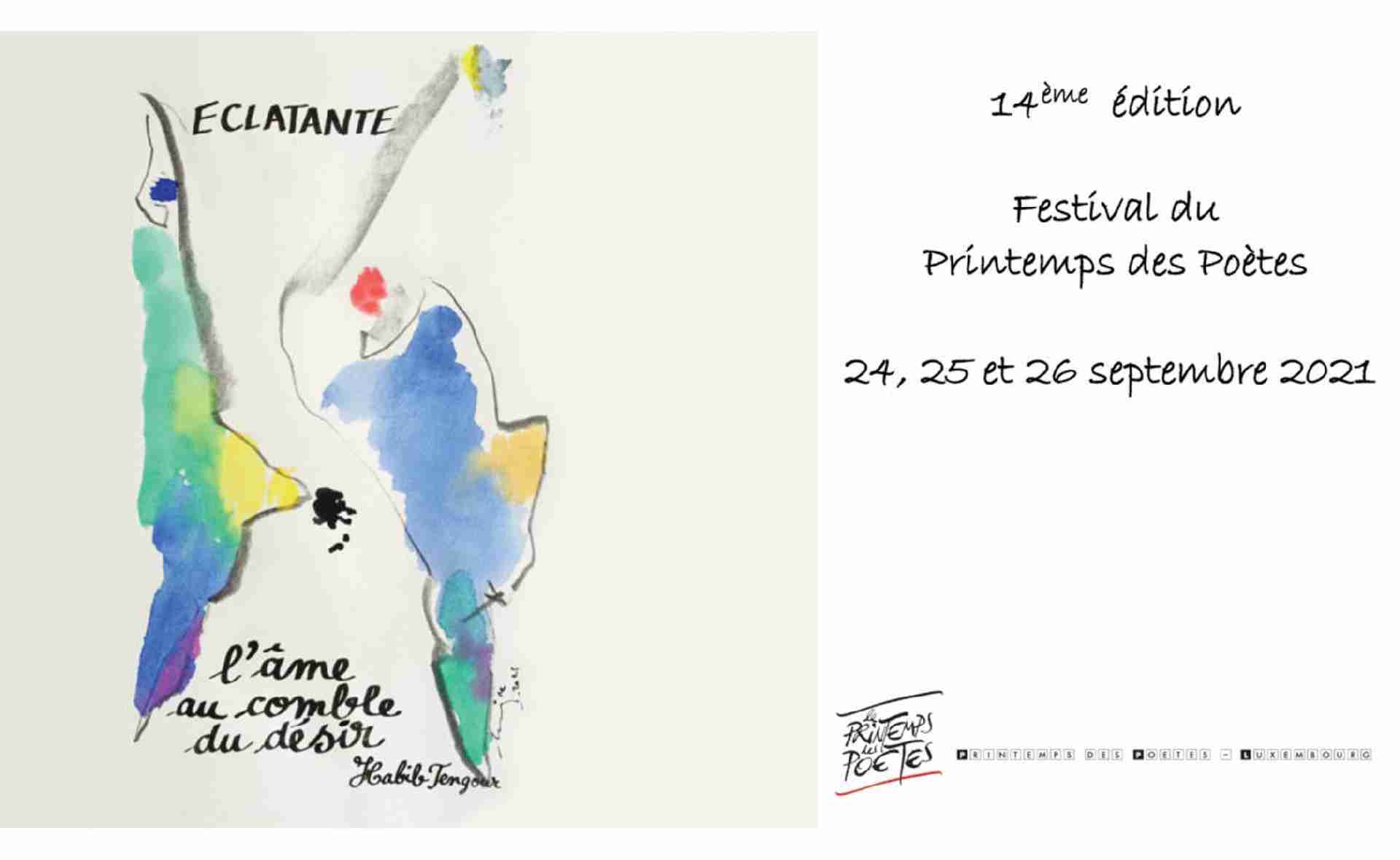 The 14th Printemps des Poètes-Luxembourg festival will be held this year not in April but in September - September 24, 25 and 26, 2021 - around the theme "desire", desire for elsewhere, desire for love, desire for meaning... A desire for life that leads us to question the world in an even more compelling way in these troubled times we are going through. And the poem is there to accompany us and to offer us "a minute of silence so that the world becomes conscious again" (J.P. Siméon).
In September, a dozen poets will be present this year in three different places:
in Esch/Alzette for the opening of the festival;
in Neimënster for a long evening of poetry;
at the Simoncini gallery for the morning session which traditionally closes these three days of exchanges and meetings.
This year Hungarian poetry will be represented by Ákos Győrffy.
The event will take place in circumstances adapted to the sanitary requirements in force.