On the occasion of the 100th anniversary of the establishment of British-Hungarian diplomatic relations, violinist Barnabás Kelemen, recipient of the Hungarian Hungarian Kossuth Prize and several British honours, performed for the first time together with the Royal Philharmonic Orchestra on 6 October 2021, organized by the Liszt Institute - Hungarian Cultural Centre London.
The concert, on the Day of Remembrance of the Martyrs of Arad, was opened by Ambassador Dr Ferenc Kumin, who emphasized in his greeting that although the diplomatic relations are 100 years old, Hungarian-British cooperation and mutual respect go back much further and is present in the whole society. He reminded the audience that the British Royal Family, through a Hungarian noblewoman from Transylvania, Countess Klaudia Rhédey, also has Hungarian ancestry.
The concert was opened by Ferenc Liszt's symphonic poem Hamlet, focusing on Shakespeare's hero. Barnabás Kelemen, along with the orchestra, then performed the Mozart No. 3 Violin Concerto. The show closed with the work of Béla Bartók, the Concerto for Orchestra, featuring Hungarian folk music traditions. The orchestra was conducted by Estonian Anu Tali, one of the most outstanding conductors of the new generation, music director of the Sarasota Orchestra and the Nordic Symphony Orchestra.
The Royal Philharmonic Orchestra, Anu Tali and Barnabas Kelemen will also give two further concerts in Britain, performing in Reading on 7 October and in Coventry on 8 October. The London programme was implemented with the support of the Hungarian National Cultural Fund.
Violinist Barnabás Kelemen has conquered the most famous concert halls in the world with his brilliant technique and vibrant, passionate play. He is a soloist and chamber musician, artistic director of festivals and a teacher at renowned institutions and has also been a conductor for some years.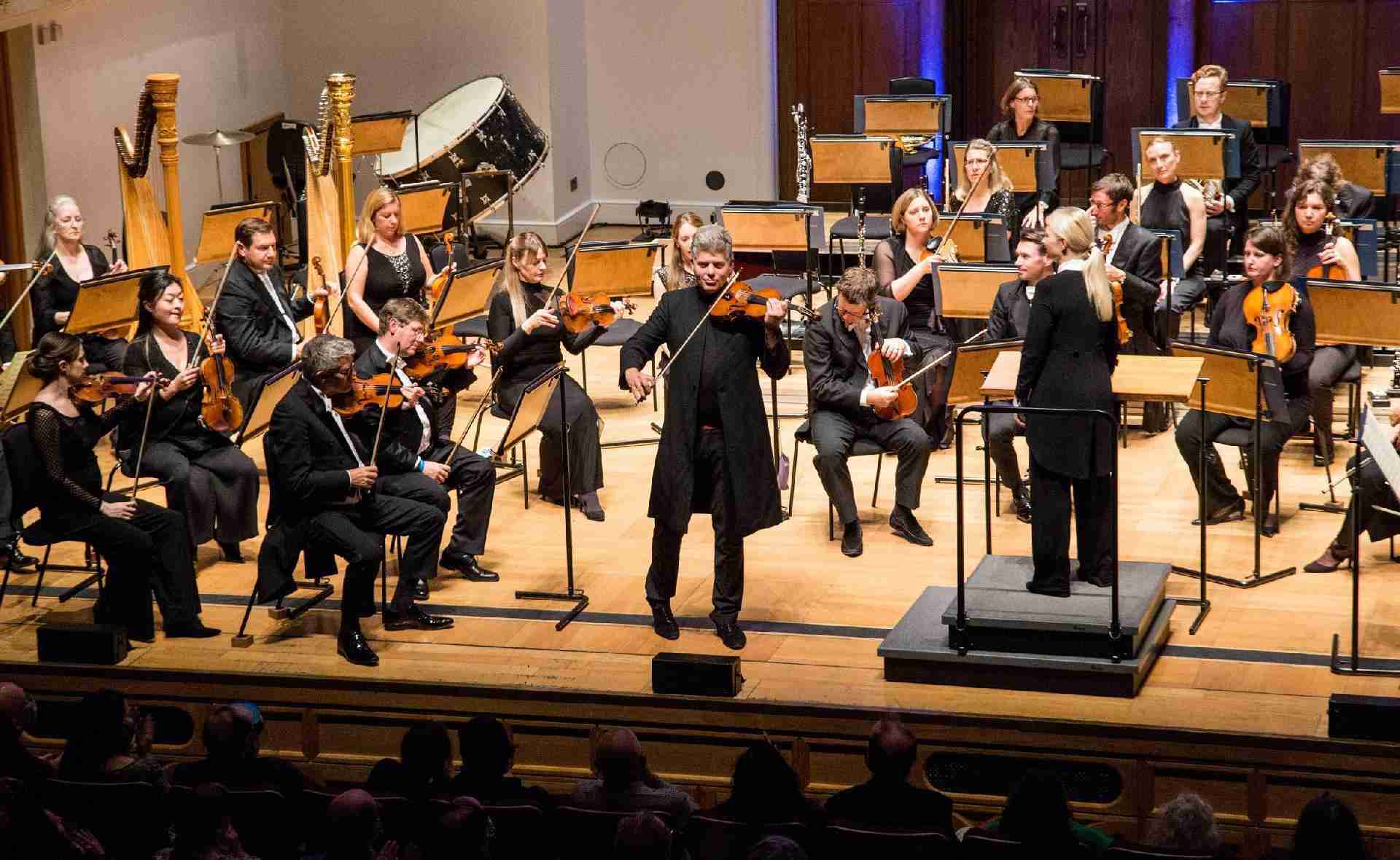 Celebrating its 75th anniversary, the Royal Philharmonic Orchestra is one of the world's leading symphony orchestras, under the patronage of the Prince of Wales. The Royal Festival Hall and the Royal Albert Hall has been home to the London-based ensemble's concerts, the Cadogan Hall has been home to the Orchestra as a concert hall and rehearsal hall since 2004.