The k2 Theatre's play Farewell Concert, presented in the UK's capital with the support of the Hungarian Cultural Centre, won the Voila OffFest Award at the 2021 Offies Awards gala, which rewards independent theatre performances.
The Offies (The Off West End Theatre Awards) was launched in 2010 to recognise and celebrate the excellence, innovation, and ingenuity of independent Off West End theatres across London. The OffFest Award, part of The Offies, concentrates on plays presented at theatre festivals. Three of the thirteen productions presented at the Voila! Europe festival in 2020 were nominated for the Voila OffFest Award. At the virtual ceremony on 21 February 2021, k2 Theatre was announced the winner with their play entitled Farewell concert.
In the play, a cramped company sings Mozart's Dies Irae (Day of Wrath) at an aristocratic dinner party at the end of the world. Everything is in place for a great evening, only the air needed for singing is running out dangerously. The coronavirus pandemic broke out shortly after the Hungarian premiere, which gave the play a new, up-to-date interpretation framework.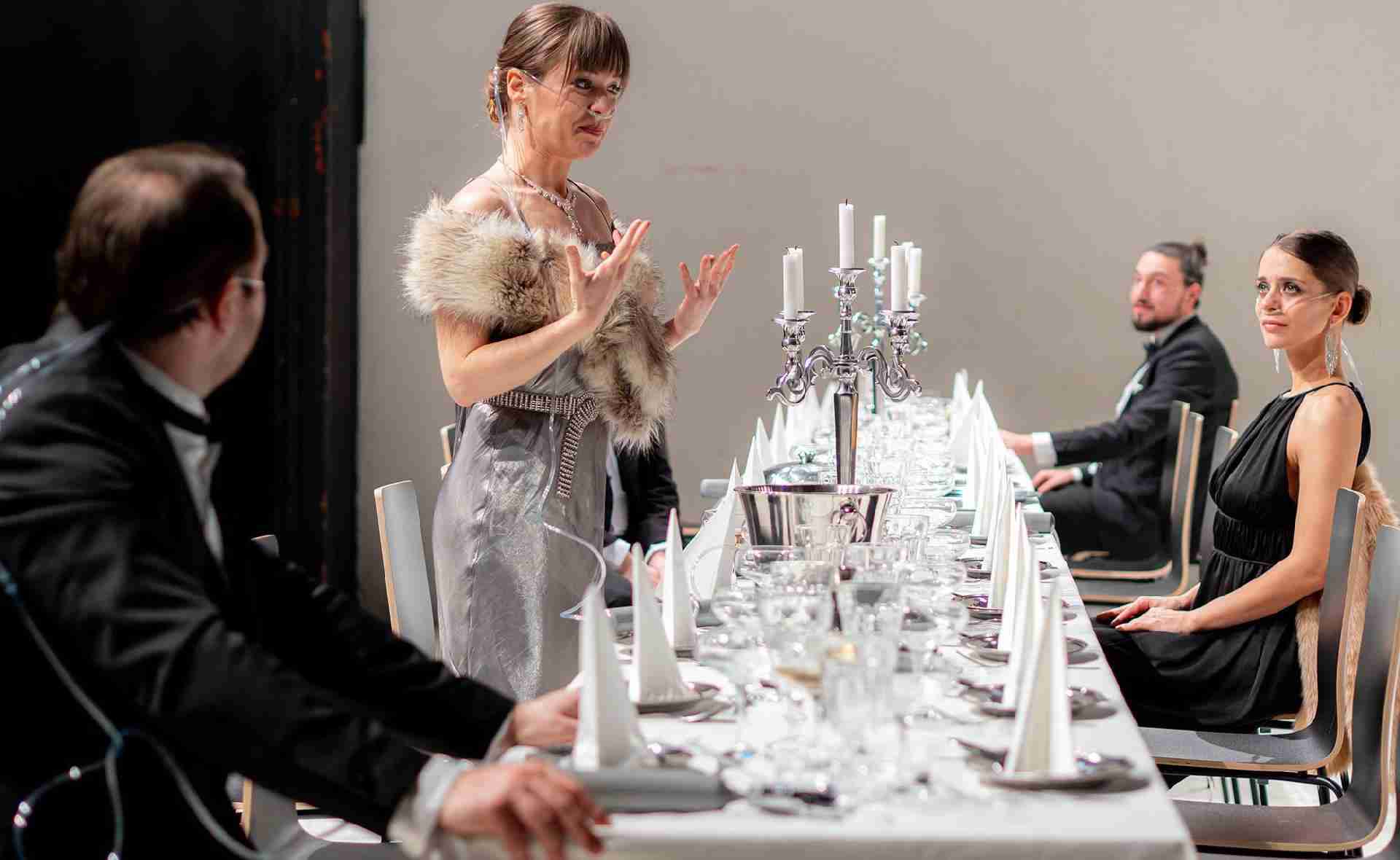 The Voila! Europe theatre festival was founded in London in 2012 for British and European theatre groups that offer contemporary themes and innovative production methods. With the help of the Hungarian Cultural Centre, Hungarian theatre groups have also had the opportunity to make their name known as part of the event since 2019.
Due to the coronavirus epidemic, the 2020 festival was held entirely online, but the Farewell Concert was still a great success among spectators.
"The play of k2 is contemporary while using one of the most important works of classical music in European culture. This creativity has deserved to be rewarded at the OffFest gala and we are confident that the company will be able to take advantage of what this award means. It is a great pleasure for us to be able to help Hungarian artists present themselves in London and we will announce the application for the 2021 festival soon, which we hope will be offline again" - said Máté Vincze, director of the Hungarian Cultural Centre in London.
The trailer of the play and the acceptance speech by Zsuzsa Gyöngy can be found below.