On 18 September 2021, the V4 Jazz Quartet, representing the member states of the Visegrad Group, played at the Jazz in Albania festival. At the successful concert, the band performed mostly their own compositions.
The program was the opening cultural event of the Hungarian Presidency of the Visegrad Group in Albania. Each musician in the orchestra represents one of the four Visegrad states: saxophonist Tamás Zsári comes from Hungary, bassist Jan Greifoner from the Czech Republic, drummer Marian Sevcik from Slovakia and pianist Kuba Stankiewicz from Poland.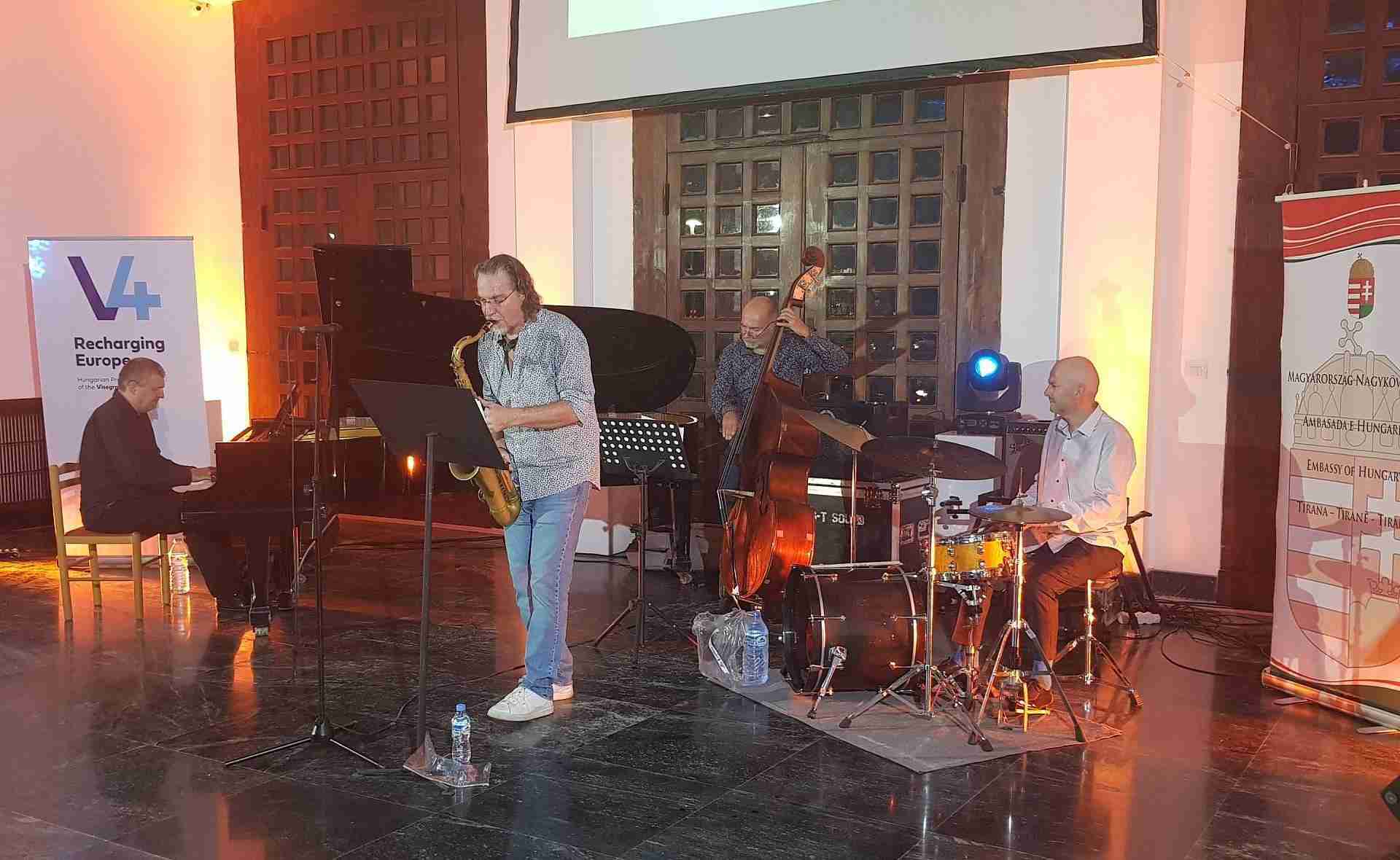 Hungarian musicians have been regular participants at the prestigious international jazz festival, which was organized for the 10th time this year. The event, hosted at the University of Arts in Tirana, saw participants not only from the V4 countries but also from France, Israel, Turkey, Germany, Greece, Montenegro, Serbia, Sweden and North Macedonia.