The traveling exhibition 'New Visegrad Photography', a cooperative effort of five countries, presents the most gifted artists of Central Europe. While the pictures were already presented online in several European countries, the Hungarian cultural institute in Vienna (Collegium Hungaricum Wien) is the first place where the exhibition can be visited in person.
The NEW VISEGRAD PHOTOGRAPHY exhibition is a unique initiative that presents breathtaking photographs of art school graduates from the Visegrád countries (Czech Republic, Poland, Hungary and Slovakia) and Serbia, also invited with the aim to promote the cultural cooperation in Central Europe.. The organizer of the exhibition is EDGE Communications, while the program's artistic partners are the Moholy-Nagy University of Art and Design and the Art Photo Budapest, the only photo art fair in Central and Eastern Europe. The program was sponsored by the International Visegrad Fund. The Ministry of Foreign Affairs and Foreign Trade of Hungary provides assistance with the organisation.
The collection presents the works of twenty-four young photographers from nine art schools of the five countries. Hungary is represented by ten artists from the University of Kaposvár, the Budapest Metropolitan University as well the Moholy-Nagy University of Art and Design (MOME).
The exhibition, curated by Gábor Arion Kudász, lecturer at MOME, wishes to present a collection of photographs with a distinct Central European perspective, regardless of national characteristics, individual viewpoints and education of the artists.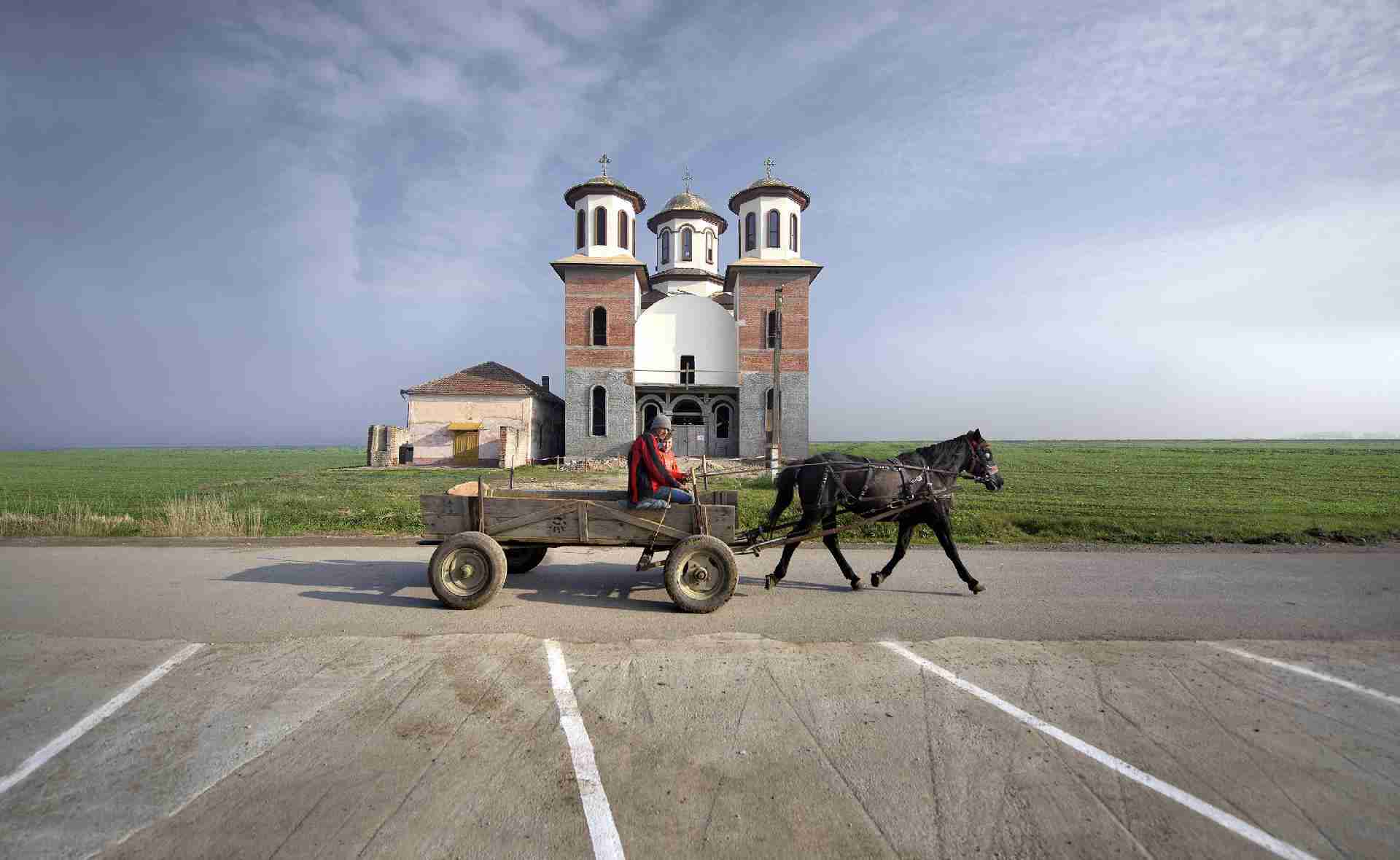 Although the artists featured in the exhibition only graduated recently, many of them have already achieved international success. Their photos have been published on international art platforms such as the LensCulture or the Contemporary Lynx, as well as in the Fotograf magazine. The photo series of Antal Bánhegyesy,which is on display at the exhibition, was awarded the Capa Grand Prize in 2019. Moreover, Weronika Perłowska won the Contemporary Lynx prize and her photos were also featured in the Vogue in Poland.
The exhibition was already presented in an online format in Belgrade, Prague, Rome and Bratislava. After Vienna, the collection will travel to Brussels, Warsaw and Berlin. On the occasion of the Hungarian V4 presidency, art fans from Hungary will be able to visit the exhibit in Debrecen in the summer of 2021.
NEW VISEGRAD PHOTOGRAPHY
Participating institutions:
Academy of Arts, Architecture and Design in Prague (CZ), Academy of Fine Arts and Design in Bratislava (SK), Budapesti Metropolitan Egyetem (HU), Film and Television School of the Academy of Performing Arts in Prague (CZ), Kaposvári Egyetem (HU), Moholy-Nagy Művészeti Egyetem (HU), University of Arts in Belgrade (SRB), University of Arts Poznań (PL), University of Novi Sad (SRB).
Exhibiting artists:
A FEHÉR Vera (HU), ALBERT Anna (HU), BAKSA Gábor (HU), BALOGH Viktória (HU), BÁNHEGYESY Antal (HU), Leontína BERKOVÁ (SK), BYLAK Krisztina (HU), ÉRDI Róbert (HU), Zuzana FEDOROVÁ (CZ), Lenka GLISNÍKOVÁ (CZ), Edyta JABŁOŃSKA (PL), Michał JASZKOWSKI (PL), Mina JEVREMOVIĆ (SRB), Lea KÁLAZI (SK), Milica KNEŽEVIĆ (SRB), Ľuboš KOTLÁR (SK), Tomasz KOWALCZYK (PL), Dragan KURUCIĆ (SRB), Weronika PERŁOWSKA (PL), Andrea STANIŠIĆ (SRB), SZÉKELY György (HU), SZTREHALET Oxána (HU), TÓTH Gabriella (HU), Václav TVARŮŽKA (CZ)
Organizer: EDGE Communications
Curator: Gábor Arion KUDÁSZ
Project manager: Krisztina LÖBL
Design: Hajnalka ILLÉS