On 2 June the last landmark of historic Hungary was handed over in Komańcza in southeastern Poland. The complete renovation of the Hungarian memorial site at the Slovak-Polish border was financed by the Ministry of Foreign Affairs and Trade.
The complete renovation of the obelisk with the Hungarian coat of arms in the middle - which was erected in 1893 to mark the Hungarian-Galician border - began last year. The dirt was removed, the damaged parts were repaired, deacidified and the two-meter-high sandstone monument was covered with a new protective layer.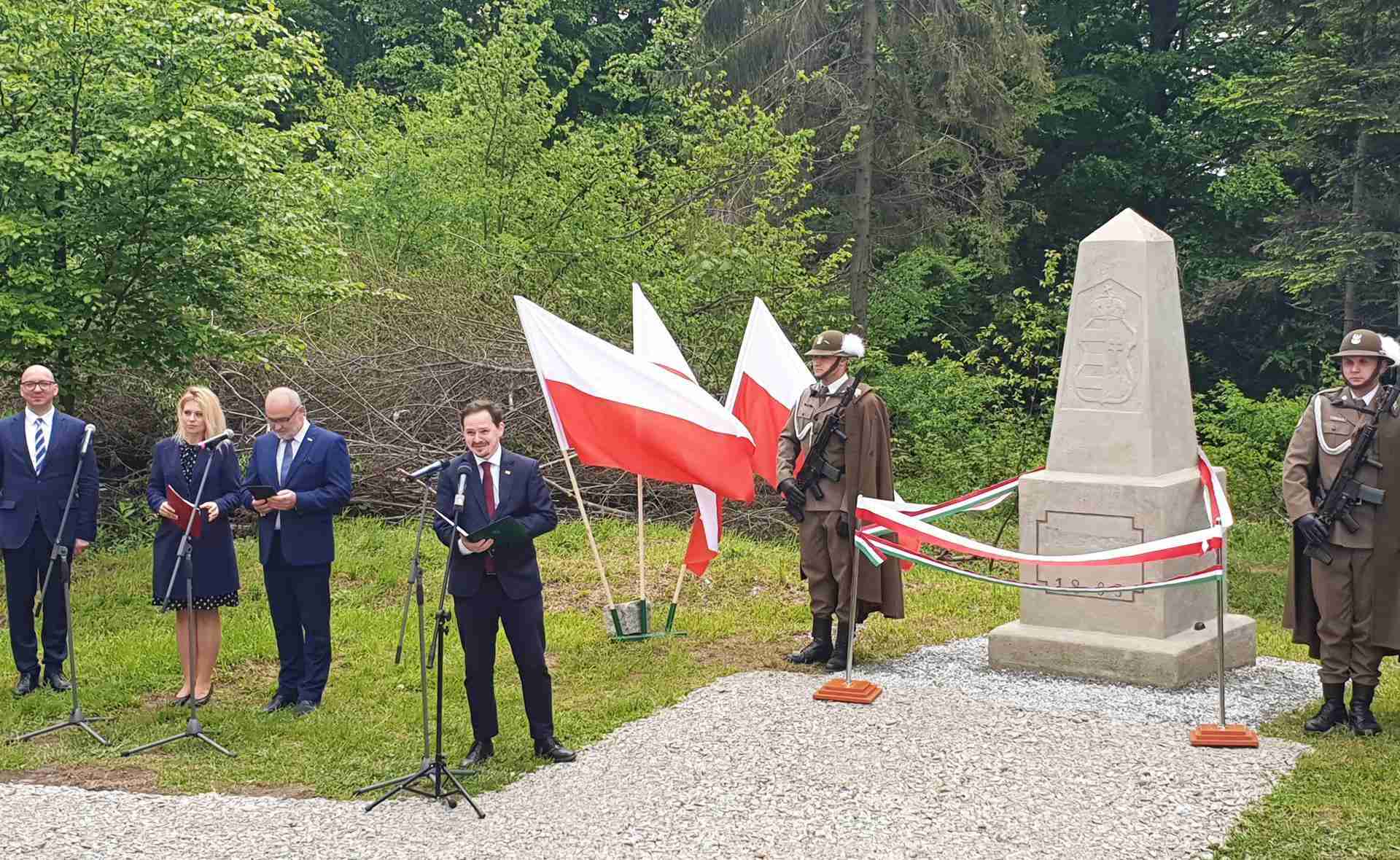 At the ceremony, Tibor Gerencsér, Consul General in Kraków, emphasized that "the handover of the monument further expanded the number of Hungarian memorial sites in Poland". He also stressed that "there is a need for tangible objects, places that enrich the tradition of friendship between these two nations".
The Ministry of Foreign Affairs and Trade supported the renovation of the monument with almost two million HUF. The works carried out within the framework of the program entitled "Preservation of Hungarian Memorial Sites Abroad" and were organized by the Hungarian Embassy in Poland and the Hungarian Cultural Institute in Warsaw.