In April 2021 the Hungarian Embassy in Stockholm launched the Podcast-series "Bridges – the people connecting Hungary and Sweden".
The Bridges podcast, launched in the centenary year of Hungarian-Swedish diplomatic relations, presents the life stories, professional and personal experiences of people, who connect Hungary and Sweden with their work or activities.
The Podcast-series is available on the social media channels of the Hungarian Embassy in Stockholm (Facebook, YouTube) and will be accessible on other sites such as Spotify and Soundcloud. The podcast intends to provide a fresh, unique online platform for introducing people interesting from the perspective of Swedish-Hungarian relations for audiences in Sweden and Hungary. The interviews present personal stories giving an insight into the past, the different professional fields or even further possibilities for cooperation.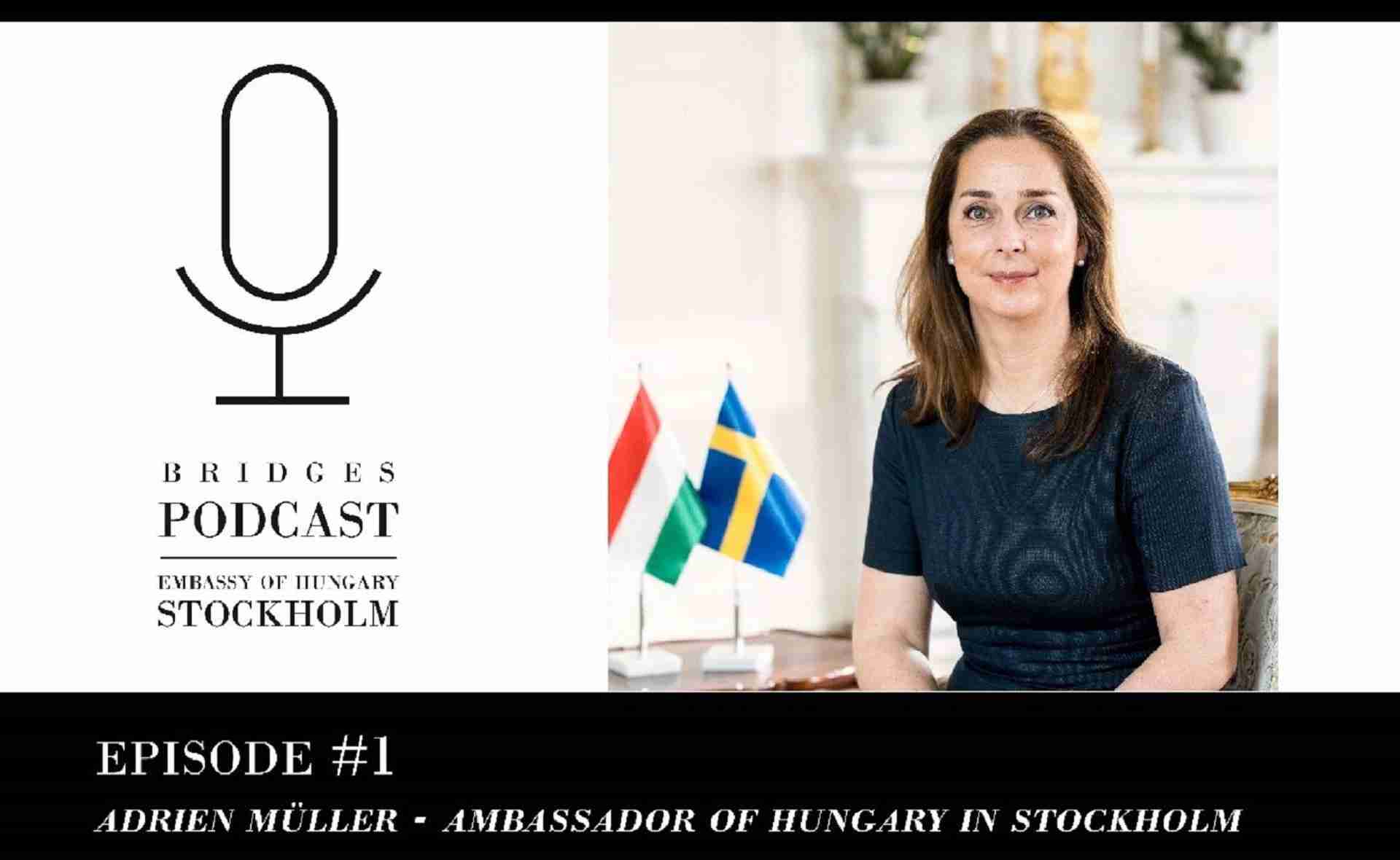 The first "Bridges" podcast was recorded with István Borbás, the cinematographer of one of the most famous Swedish film directors, Roy Andersson. The second presents Gábor Palotai, graphic designer in Stockholm, honorary professor of MOME. Interviews are also scheduled with Eszter Horváth, the founder of the Swedish Move&Walk company, who introduced the Pető Institute's cognitive development methods in Sweden, Katalin Wácz, Holocaust survivor, whose life was saved by Raoul Wallenberg, and Szabolcs Bihari, the President of the Association of Hungarians in Sweden and of the Western European Association of Hungarian Country Organizations.