Cultural institutes will offer a number of events in Bucharest, Sfântu Gheorghe and Târgu Mureș for those interested in Hungarian culture this summer. Concerts of the most outstanding Hungarian jazz musicians, contemporary Hungarian films and exhibitions will raise awareness of the importance of cultural dialogue.
The Hungarian Cultural Institute in Bucharest, in cooperation with the Asociatia K'ARTE, is organizing 10th annual Hungarian Film Days in Târgu Mureș between 14-21 June. In addition to recent Hungarian short - and documentary films, the jubilee event will feature Tamás Topolánszky's biographical film, Curtiz (2018), about director Mihály Kertész, and Viktor Nagy's romantic comedy Love Sliding In (2021), which will be screened in the presence of the director and the cinematographer. The week-long event will also feature a number of Transylvanian films, including Béla Bagota's Valan: Valley of Angels (2019), Bálint Zágoni's documentary The Lost Bánk bán of Cluj-Napoca (2021) and Katalin Moldovai's short feature film As Up to Now (2018). In addition to the films , Zsolt Asztalos' exhibition MEMORIES will also be on display.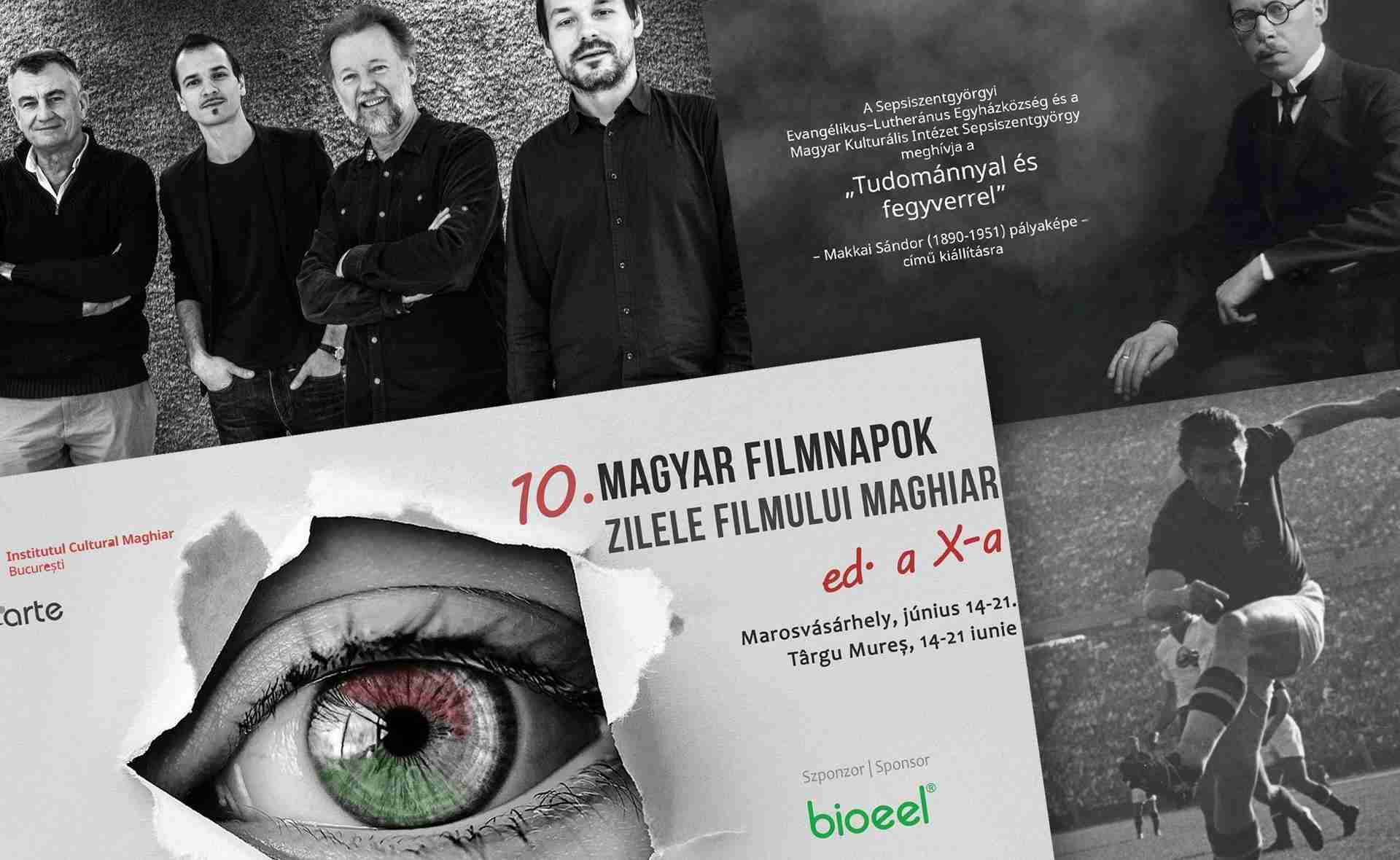 Go, Hungarians!
Go, Hungarians! - From the People's Stadium to the Puskás Arena, an exhibition showcasing the largest Hungarian football stadium can be seen until 24 June at the Hungarian Cultural Institute in Bucharest. The stadium's almost 70-year-old history is told through photos, blueprints and stories.The travelling exhibition "Wisdom and Weapon" about the life, ecclesiastical-, literary- and public activities of Sándor Makkai (1890-1951) a Transylvanian Hungarian writer and reformed bishop -, will also be open until 24 June in Sfântu Gheorghe.
In June, Hungarian Jazz Days are being held in Bucharest. On 13 June, pianist Péter Sárosi from Târgu Mureș performed with his own band, Azara, playing modern jazz at the Green Hours Jazz Café in Bucharest. On 26 June, the Borbély-Dresch Quartet, two of the greatest Hungarian ethno jazz wind-instrument players, will make their debut..