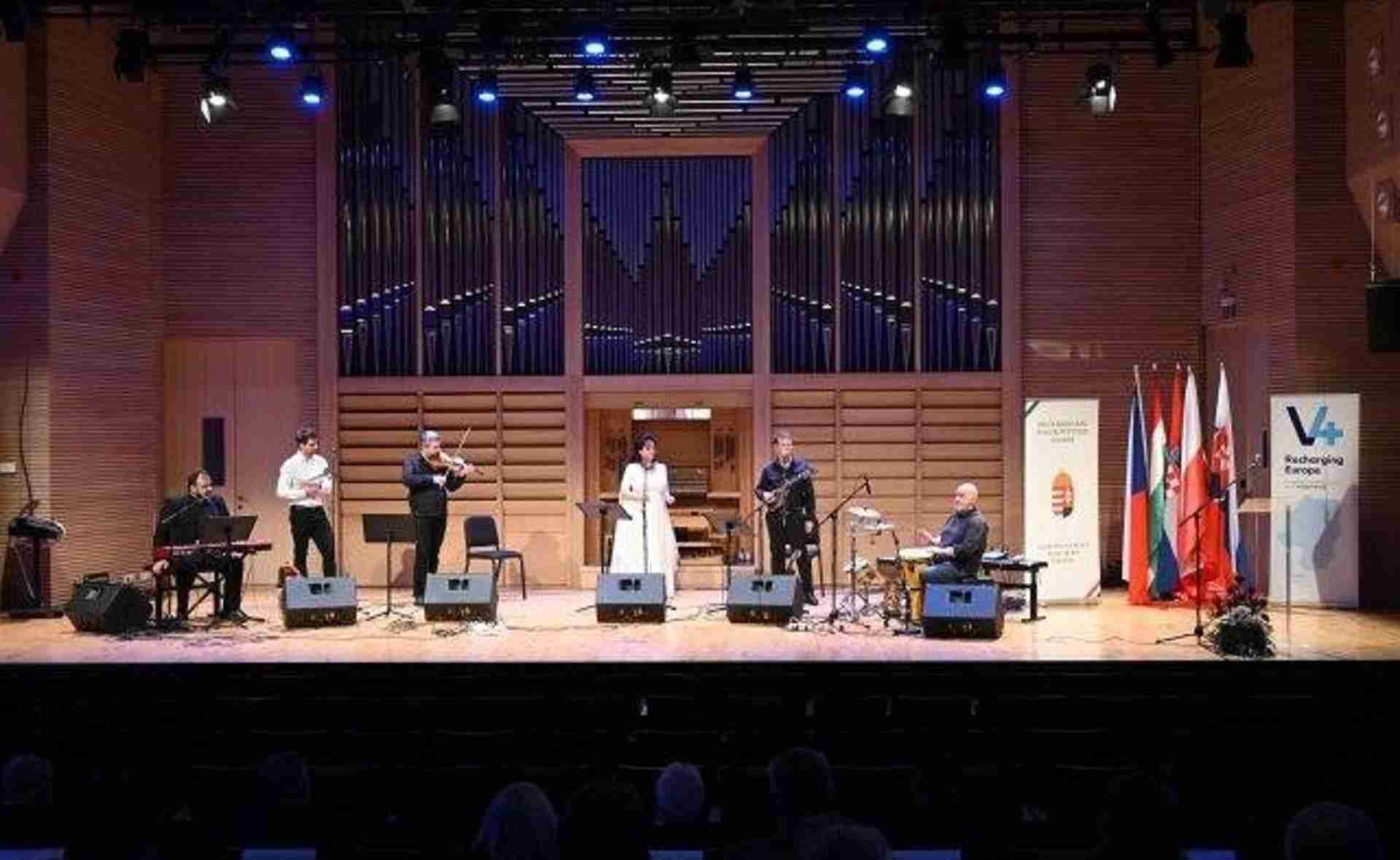 Folksinger Irén Lovász and the V4 Groove & Voice band gave a concert in Zagreb entitled "Roots and Wings".
On 19 October 2021, Irén Lovász and the band V4 Groove & Voice gave an outstanding concert in the Great Hall of the Zagreb Academy of Music. The world music ensemble with Irén Lovász, Zoltán Mizsei, Kornél Horváth, Stanislav Palúch (Slovakia), Martin Krajicek (Czech Republic), Szczepan Pospieszalski (Poland) performed a program built upon the rich heritage ofCentral European folk songs.
Irén Lovász is an iconic figure of Hungarian world music, her name is known all over the world. She has formed the Groove & Voice Trio with Kornél Horvát, the best percussionist in the world in 2016, and Zoltán Mizsei, one of the most versatile artists in Hungarian music. On the occasion of the Hungarian V4 presidency, the ensemble is accompanied by musicians from the other three Visegrad countries Central European region.