A memorial plaque was inaugurated in Peta, Greece, in honor of the Hungarian soldiers who died in the Greek War of Independence in 1821. The memorial plaque was placed and funded by the Ministry of Foreign Affairs and Trade.
On June 20, 2021, during a large-scale ceremony in the city of Peta, a memorial plaque was unveiled to commemorate the Hungarian heroes who died in the Greek War of Independence, 1821-30. The Greek Deputy Minister of the Digital Governance, several members of the parliament, the mayors of the surrounding municipalities, and representatives of the Greek General Staff also attended the event. The inauguration was accompanied by a cultural program, during which the Elkelam dance ensemble performed Hungarian folk dances and a group of Hungarians attended the event in historical uniforms.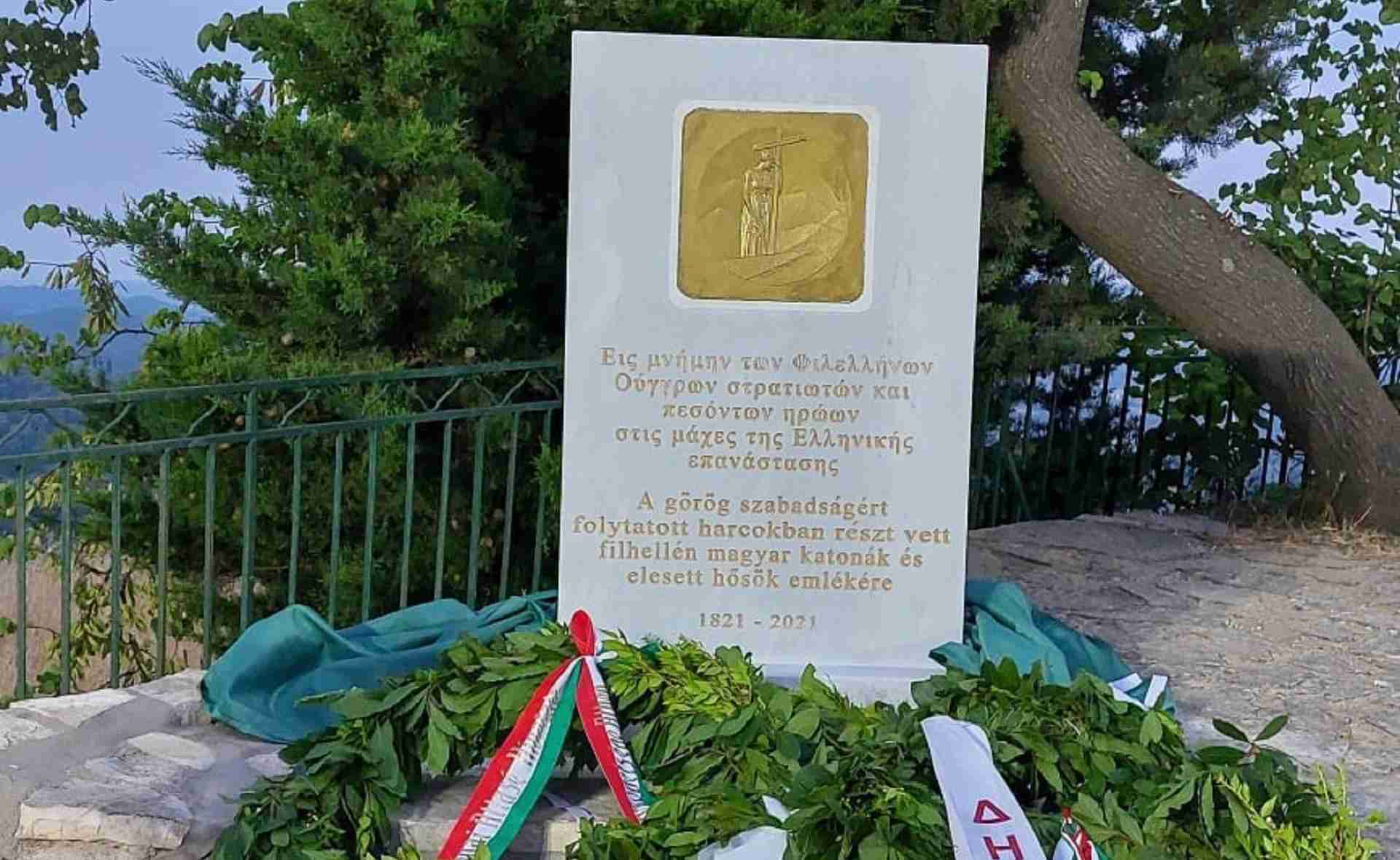 One of the most memorable battles of the Greek Revolution took place in the town of Peta on July 16, 1822. During the battle, hundreds of foreign heroes lost their lives, including Germans, Poles, Italians, and three Hungarian soldiers.
In memory of the Hungarian volunteers of the Greek War of Independence, the Greek-Hungarian Cultural League erected a memorial column in Athens in 1931, which, however, no longer stands. Supported by the MFAT's 'Preservation of Hungarian Memorials Abroad' Program, the Hungarian Embassy in Athens placed a memorial plaque to honour the Hungarian heroes in Peta on the 200th anniversary of the Greek War of Independence.