Hungarian organist Szabolcs Szamosi gave concerts and a masterclass in Bogotá and Panama.
Mr Szamosi performed the closing concert of the 10th International Church Music Festival on October 3, 2021, at the Cathedral of Bogotá. He played pieces by Ferenc Liszt and Béla Bartók to mark the 210th and 140th anniversary of their birth. The concert was broadcasted live by the national channel Canal Capital. The venue has strong Hungarian connections: a relic of St. Elisabeth of Hungary is kept in the chapel dedicated to her and Cardinal József Mindszenty celebrated his last mass there in 1975.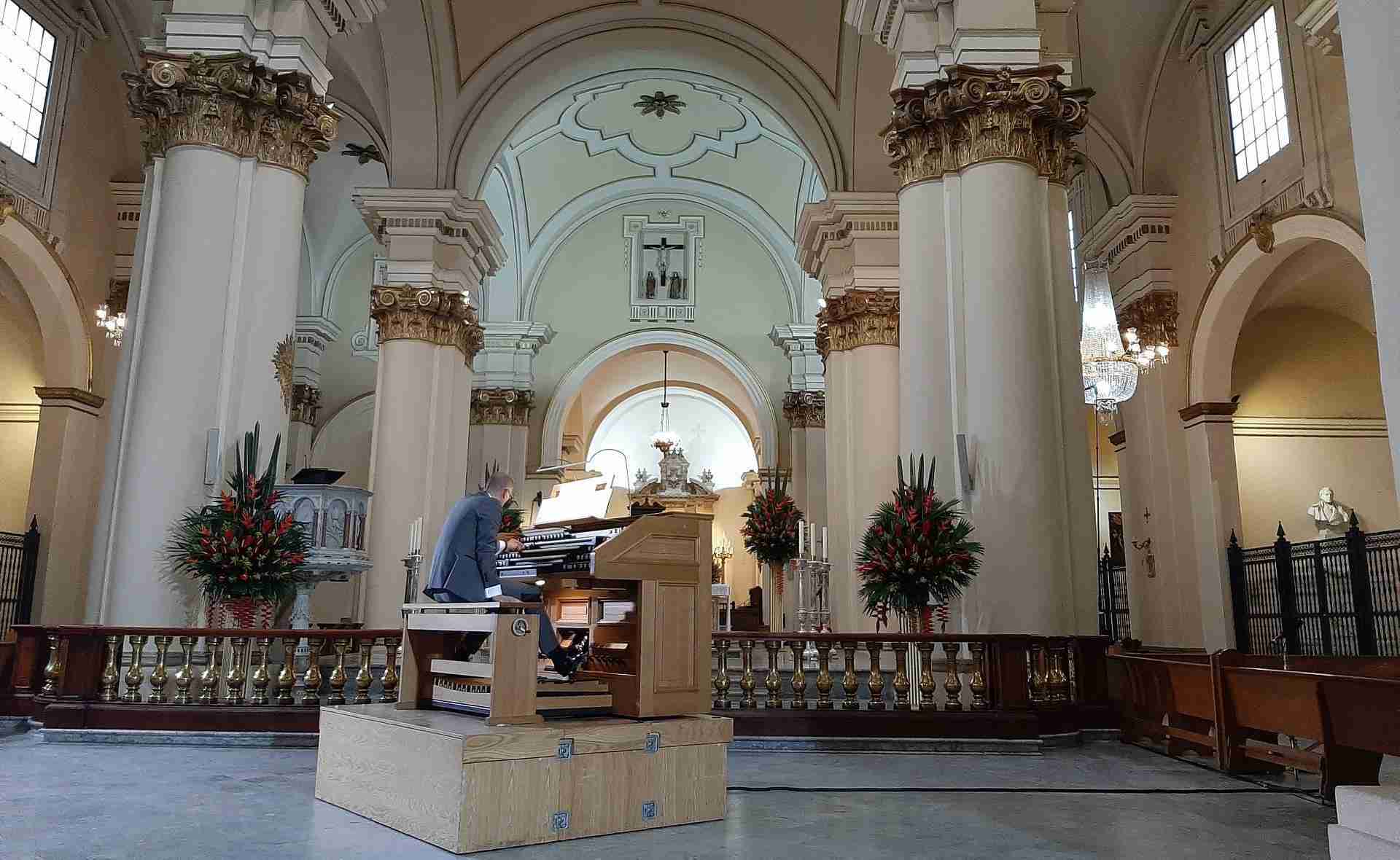 On October 5, 2021, Szabolcs Szamosi's concert closed the second Panamanian Organ Festival at the 16th century Church of the Virgin of Mercy (Iglesia de la Merced). The artist performed works by Bach, Vivaldi and Hungarian composers on the country's unique historical organ.
In addition, Szabolcs Szamosi gave a masterclass to the organists of Panama City's Archdiocese, where participants learned about new performing techniques, as well as interesting aspects of Hungarian church music.