Tamás Szarka's "Missa Missio - Mass for the Most Persecuted Religion" was sung at St. Nicholas Church in Prague on 5 September, on the opening day of the International Eucharistic Congress in Budapest.
The premiere in Prague was conducted by performer, composer, Kossuth Prize winner Tamás Szarka, and featured opera singer Erika Miklósa and the Tamás Szarka ensemble. The audience was welcomed by dr. Miklós Boros, Ambassador of Hungary in Prague, and the patron of the event, Cardinal Dominik Duka, Archbishop of the Archdiocese of Prague. In his speech, Cardinal Duka welcomed the fact that the event was taking place at the same time as the opening of the International Eucharistic Congress in Budapest. He underlined the Christian ties between Czechs and Hungarians and highlighted the symbolic role of St. Adalbert of Prague.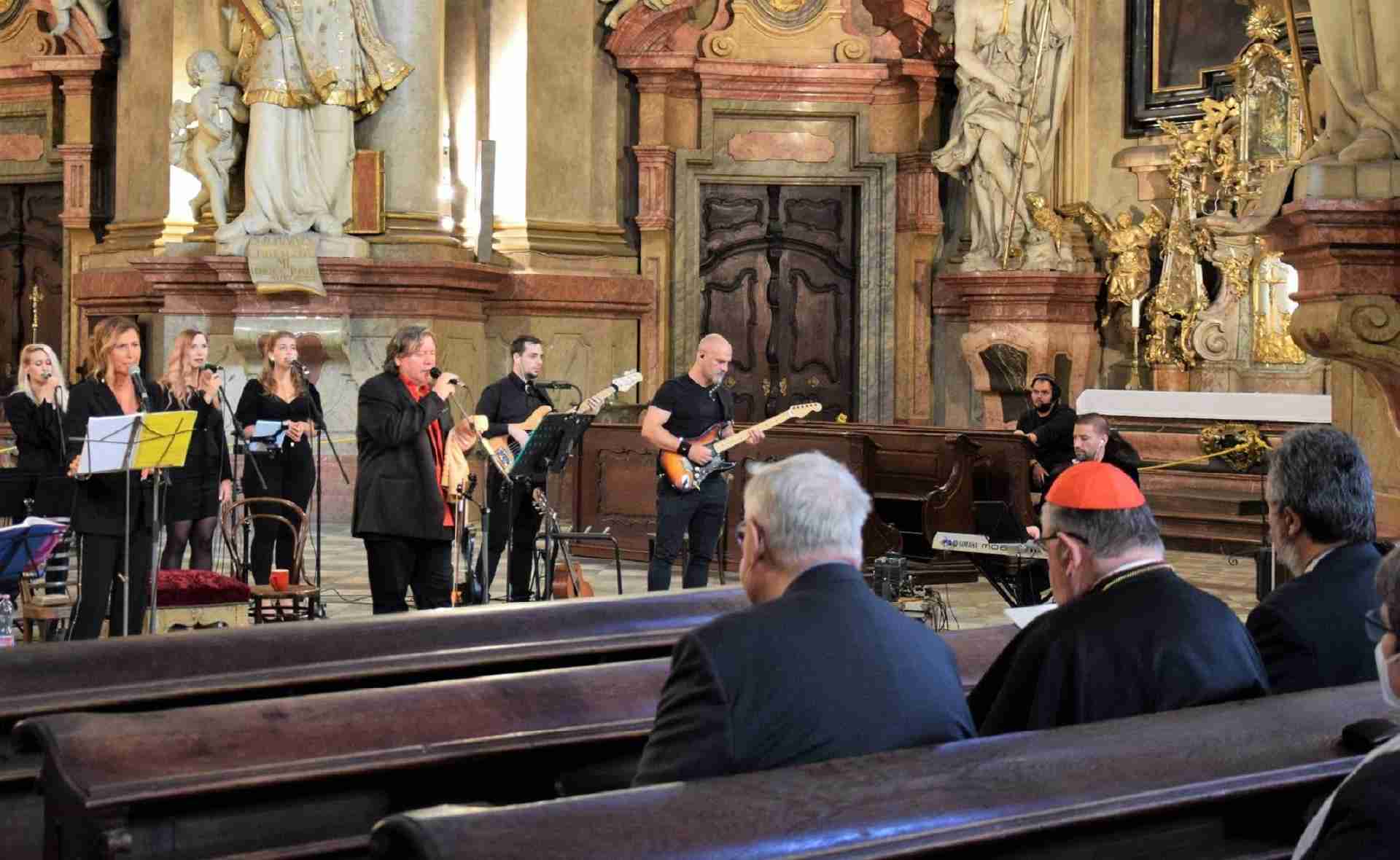 The concert was organised by the Embassy of Hungary and the Liszt Institute in Prague with the support of the Office of the Prime Minister of Hungary.
The premiere of the Missa Missio mass took place on 17 October 2020 at St. Stephen's Basilica in Budapest.