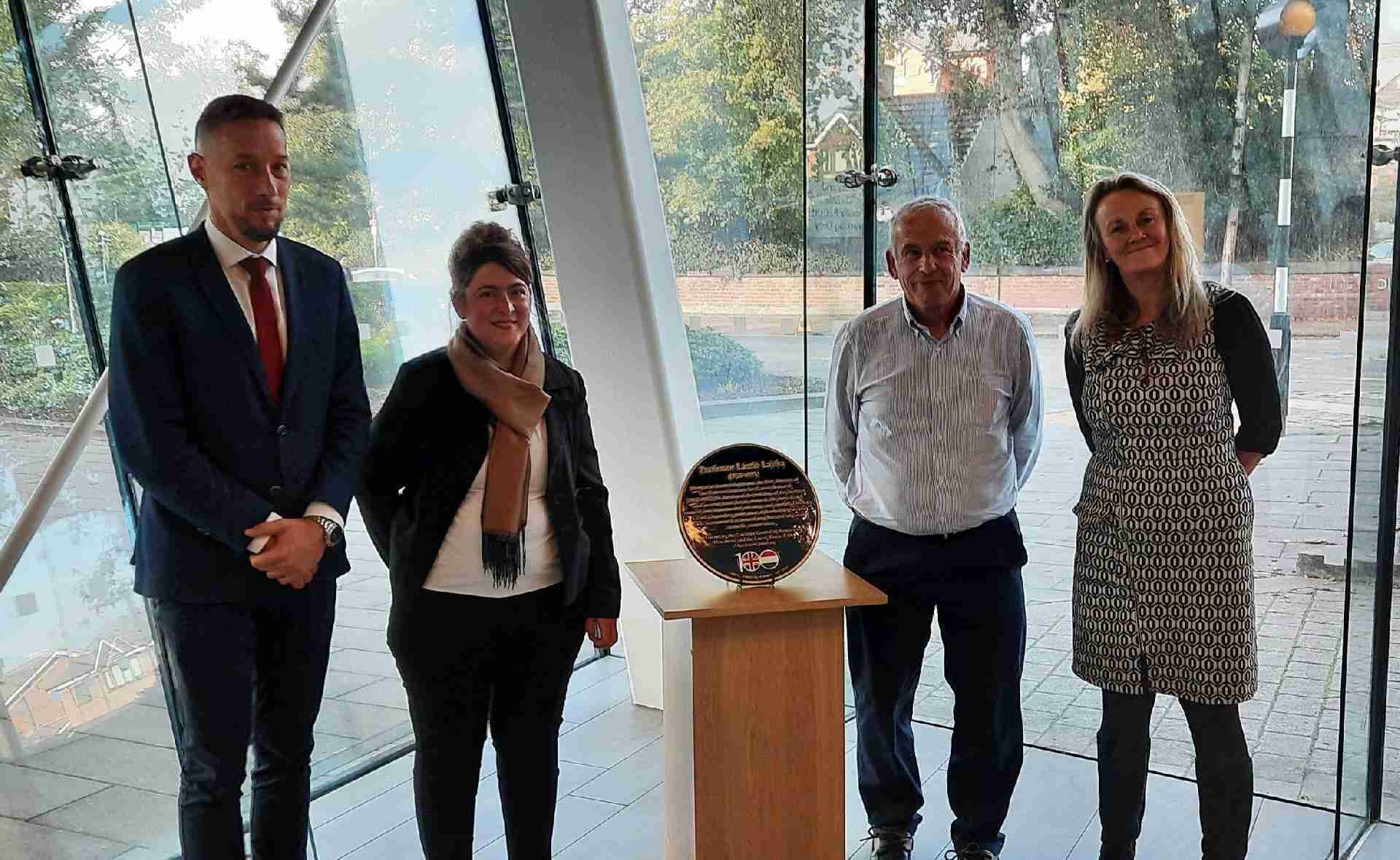 László Lajtha, the first director of the Manchester Cancer Research Institute, was commemorated on the occasion of the 100th anniversary of the establishment of British-Hungarian diplomatic relations.
On 8 October 2021, the Consulate General in Manchester organised a British-Hungarian scientific conference in honour of Prof. László Lajtha, which concluded with the unveiling of a memorial plaque by Consul General Krisztina Kátai-Nagy and Prof. Carolina Dive, Director of the Cancer Research Institute UK Manchester Institute.
László György Lajtha was born in Budapest in 1920 and emigrated to the UK in 1947. His work focused on cancer research and hematology. During his distinguished carrier he achieved outstanding results in the treatment of various cancers.
In his speech, the Consul General stressed that Lajtha not only played a major role in laying the foundations for Hungarian stem cell research but contributed to the development of British-Hungarian relations as well.