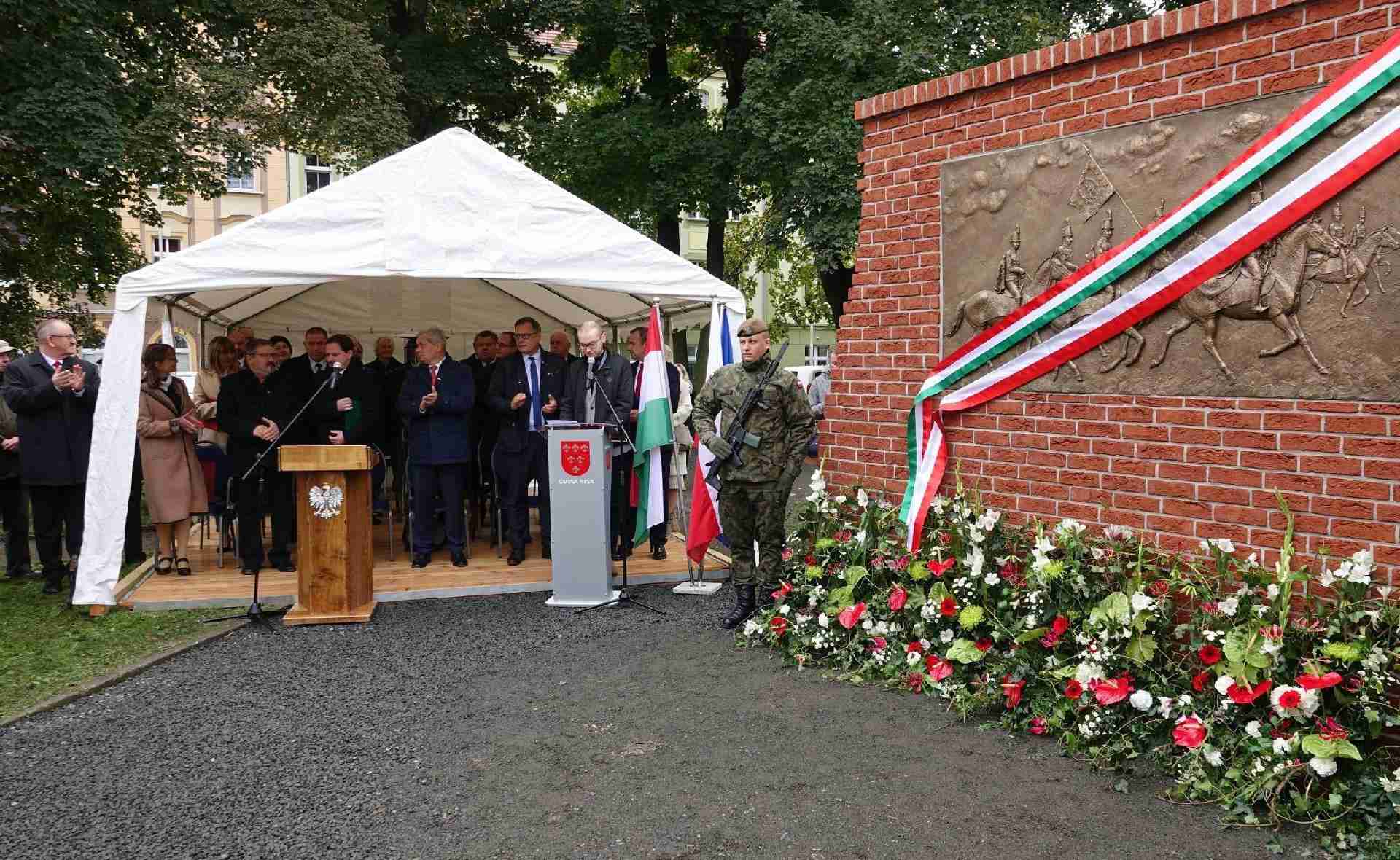 Sculptor Lajos Győrfi's work was unveiled on 14 October 2021 in Nysa.
The relief located in the city centre honours György Klapka, a general of the Hungarian 1848-49 War of Independence. In 1866, when the Austro-Prussian war broke out, Klapka mobilised a Hungarian Legion against Austria. Around 2000 soldiers of the Legion were stationed in Neisse – now Nysa – for a couple of weeks. The relief sculptured by Lajos Győrfi serves not only to acquaint the Polish public with General Klapka and the other heroes of the Hungarian war of independence, but also to commemorate the common Hungarian-Polish history.
Hungarian brass band Cantores Ecclesiae performed at the opening ceremony on 14 October , the guest of honour was Colonel dr. Vilmos Kovács, director of the Institute and Museum of Military History. The relief was made on the occasion of the Year of National Cohesion.