On 16 July 2021, the young Hungarian violinist Botond Téglás received his first adult master violin, from Stefano Conia, a violin-maker from Cremona with Hungarian roots The violin was inspired by Antonio Stradivari's instrument made in 1715.
Botond Téglás has been awarded by the 2020 MOL Talent Programme with a 4/4 adult violin that was made and presented to him in the heart of violin making in Cremona, Northern Italy, by the city's only violin maker of Hungarian origin, Stefano Conia. The new instrument is modelled after the historic violin made by Antonio Stradivari in 1715. The young violin talent received the award on 16 July 2021 in Cremona, with a representative of the Consulate General of Hungary attending the ceremony.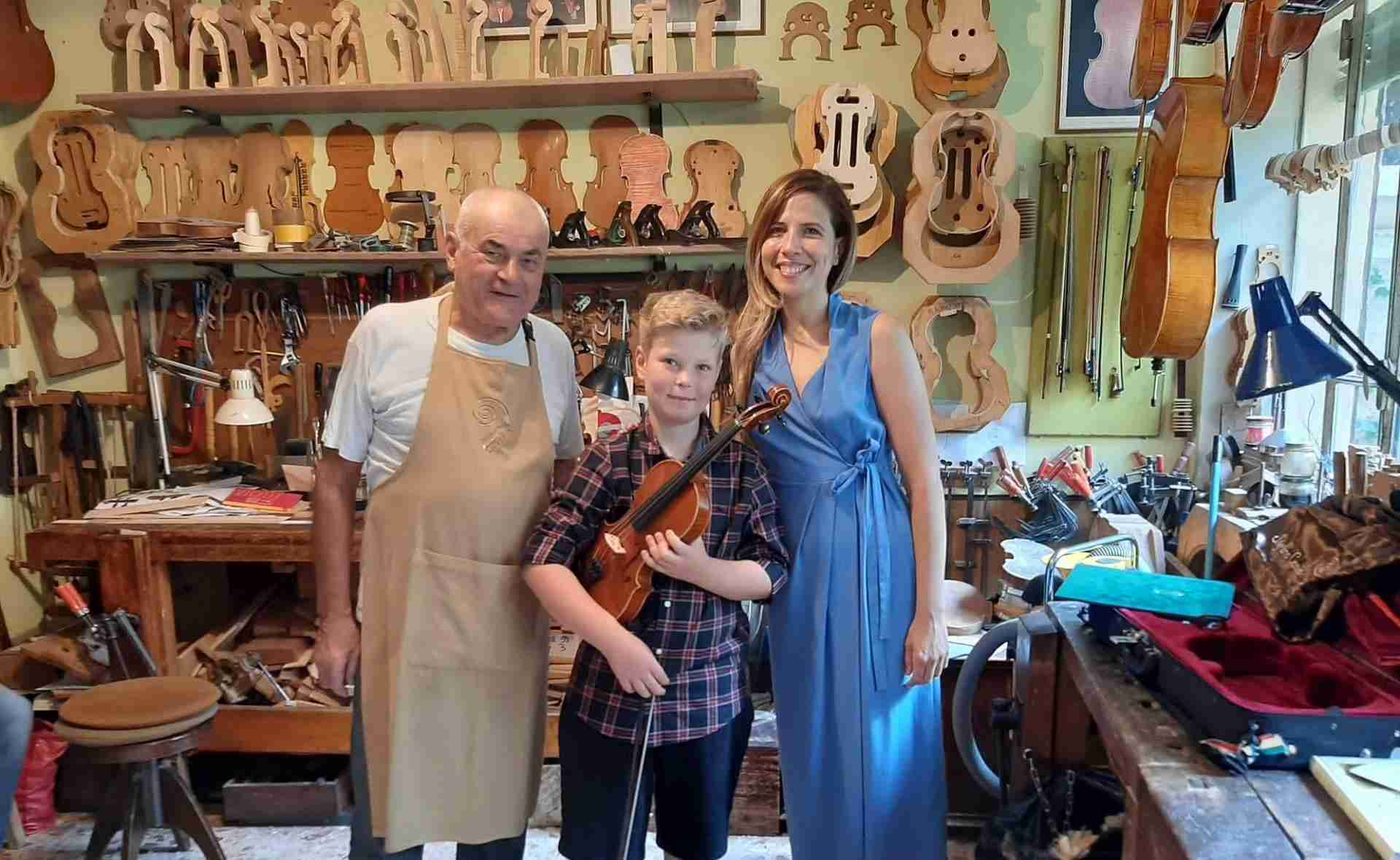 The violin craftsmanship of Cremona is part of the UNESCO Intangible Cultural Heritage list. The Hungarian Stefano Conia (born István Kónya) studied his craft in the 1960s and passed on his expertise to his son, Stefano Conia Jr. with whom they have been running a family business for decades.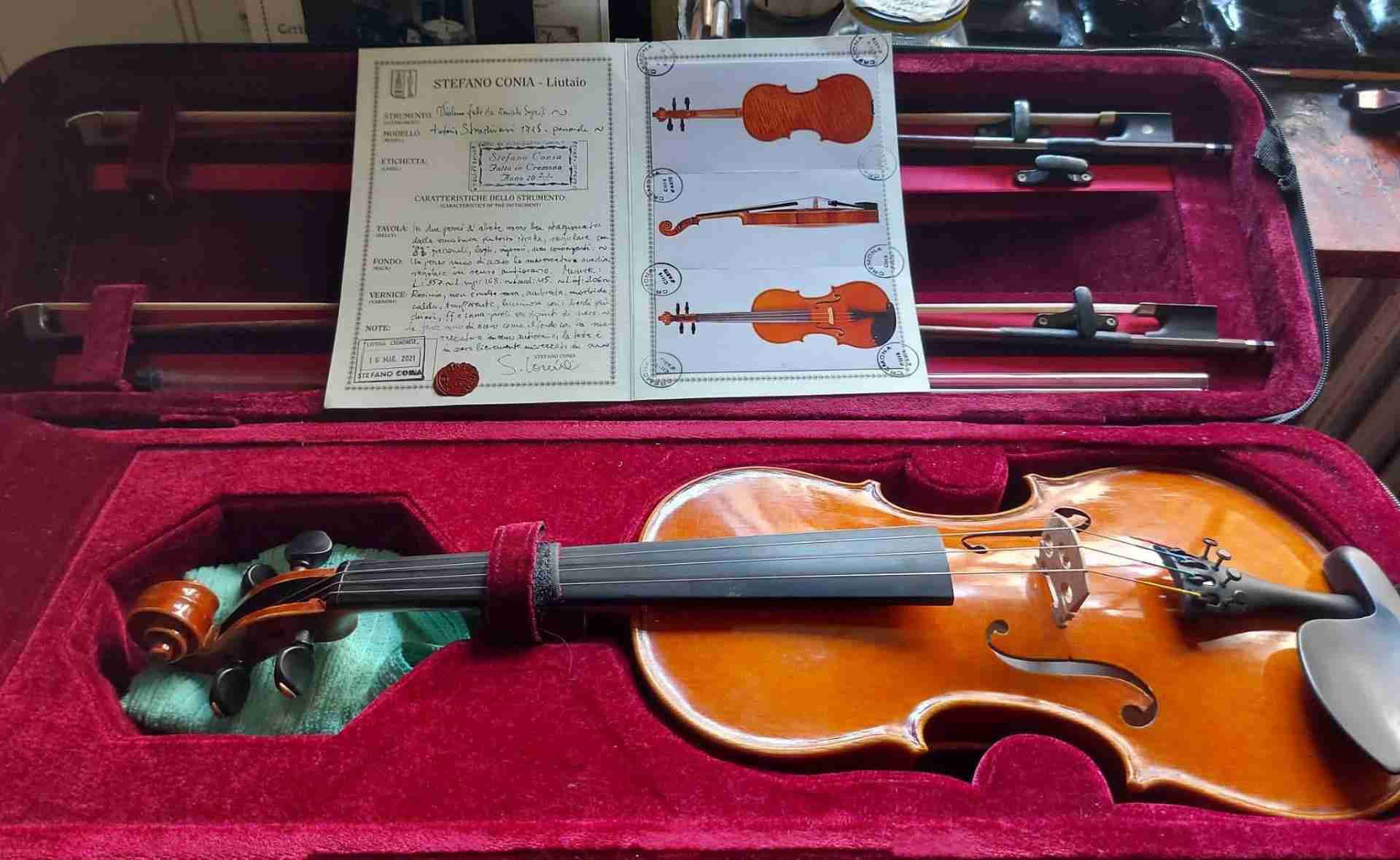 Botond Téglás has established himself as a unique talent, and has proven to audiences in countless performances at home and abroad that, despite his 11 years of age, he can hold his own on the world's most prestigious classical music stages.
The instrument made in the Conia workshop will see its next performance at the New York Carnegie Hall where Botond will represent Hungary as a finalist in the Golden Classical Music Awards violin competition.