In 2020, the Hungarian Science Academy organized the Hungarian Science Festival programme series for the 17th time. The Ministry for Foreign Affairs and Trade is a co-organiser of the events abroad. The motto this year was "Science for the Future", with special focus on the CoVID-19 pandemic. Majority of the events were organised online, but 21 events were held at 17 diplomatic missions.
The programme series started on 17th October in Tokyo, with the event "Innovative Hungary". Later on several further programmes related to the Hungarian Science Festival were organised in Japan, such as the "Tesselation on 3x3x3 Cube. New mathematics behind Rubik's Cube" and the Science Agora online science lecture.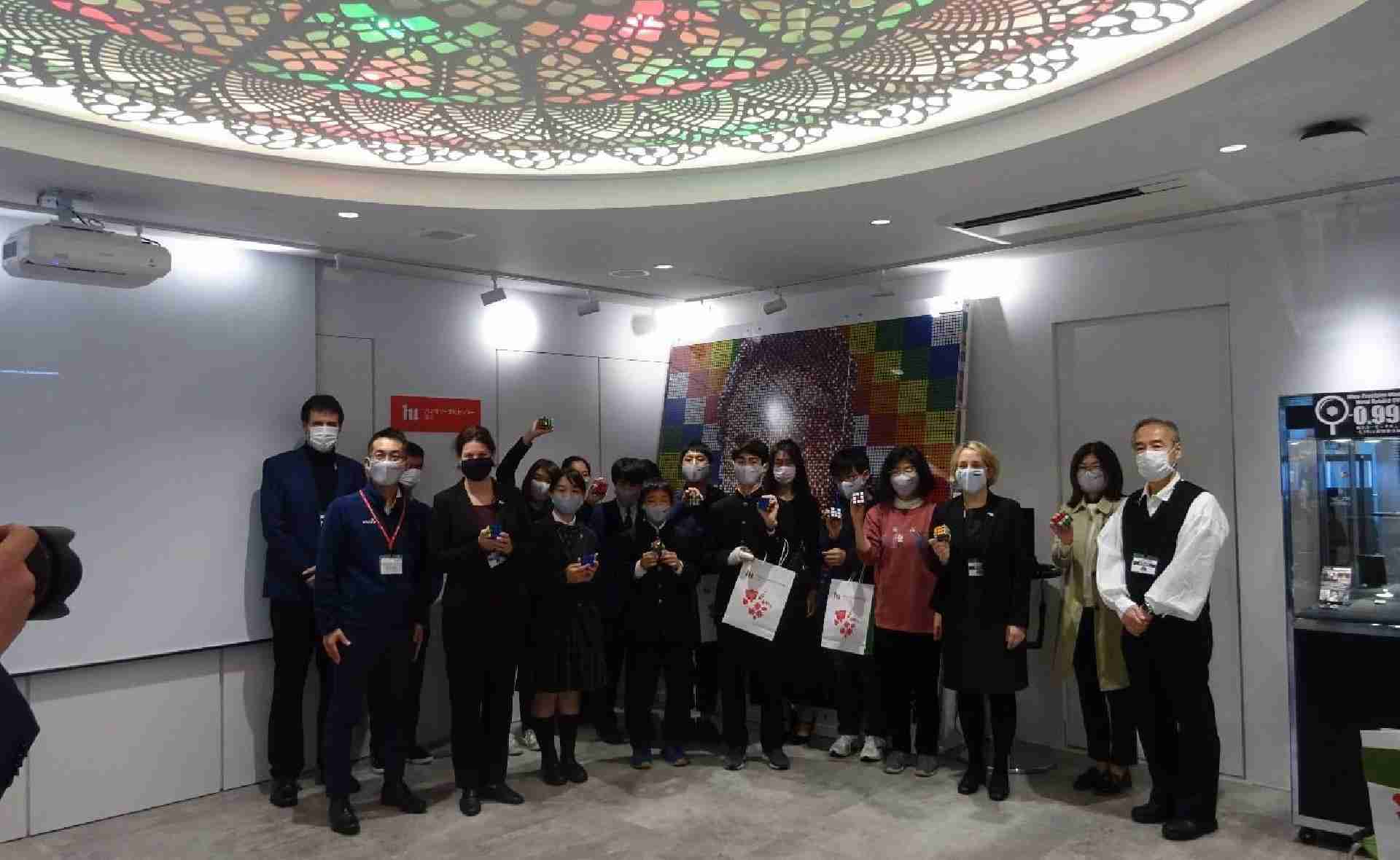 In Tel-Aviv, a webinar ("The Future of Live Sciences and Digital Healthcare in the Post-Coronavirus World") took place with the participation of corporate experts (e.g. Allianz, Porsche) and investors. The Hungarian Cultural Institute in Stuttgart organized an online scientific lecture on sustainable monument protection, while Zoltán Vígh, the Managing Director of the Jedlik Ányos Cluster, delivered an online speech ("Clean Energy, Clean Mobility: Politics, Regulation and Business Models" in Almaty. In the framework of the "Digital Hungary" online conference has taken place in Baku, with presentations and a virtual tour in the Hungarian National Museum.
A social media campaign was organised in Sao Paulo in November promoting the outstanding achievements of Hungarian science with quiz games. Gift packages of Hungarian products were handed out to the participants.
At a book launch, the work of Evžen Gál: Roads and Portraits – Modern Hungarian Literature in the Czech Context was presented in Prague. The Hungarian Cultural Institute in Ljubljana prepared a video on the origins, relevance and future-shaping role of Rubik's Cube.
A webinar was dedicated to introducing the ZalaZone vehicle test track in Oslo, while in Berlin the ELI-ALPS Laser Research Institute was presented at the "Hungarian Laser research symposium." Prof. Dr. László Palkovics, minister for innovation and technology and Dr. István Szabó, vice president of the National Research, Development and Innovation Office delivered a speeches at the event. The Hungarian Consulate General in Munich hosted a smart city conference for the Hungarian-Bavarian sister cities, putting the smart technologies, smart transport and CoVID-related solutions into the focus. In 2020, the Hungarian-Romanian Business Forum was organised for the 8th time in Cluj-Napoca. The online event was focusing on digitalisation.
Three Hungarian Science Festival related events were organised in Seoul and introduced Hungary's cultural heritage and Hungarian scientific achievements to local students.
The astrophotos of László Francsics were exhibited in the Cultural Institute in Sofia between November 2020 and January 2021.
The online events have opened a new perspective by reaching a wider audience, thus the programme series of the Hungarian Science Festival ended with success.