On June 11, 2021 the audience could participate in a full-house concert performed by pianist János Balázs in Satu Mare, as part of the György Cziffra Memorial Year. This was the first concert of the commemorative year which took place already with the personal participation of the artists and the audience.
On June 11, 2021, János Balázs and the "Dinu Lipatti" symphony orchestra commemorated the world-famous Hungarian music performer, György Cziffra, born a hundred years ago and awarded with the Hungarian Heritage Prize and the Liszt Ferenc Prize. The successful event was attended by the maximum audience of 170 people, meeting the pandemic constraints.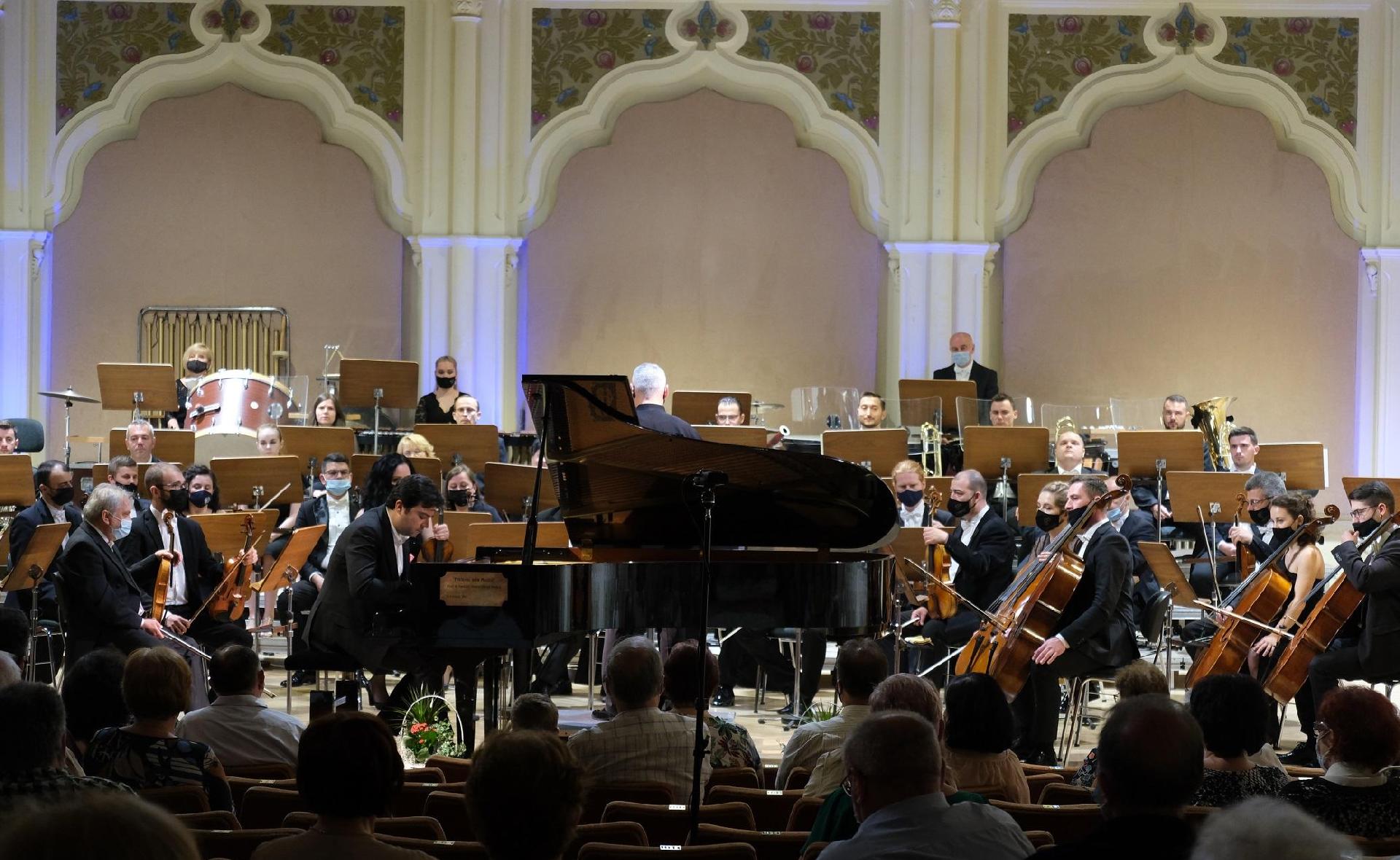 The soloist of the evening was János Balázs, Kossuth and Liszt Ferenc Prize-awarded pianist, artistic director of the György Cziffra Festival, regular performer of world-famous concert halls. He played Ferenc Liszt's Piano Concerto in E flat major and, as encore, the Bat paraphrase of Strauss-Cziffra-Balázs and the Estrellita adaptation of Ponce-Balázs. In the second part of the program, the audience could listen to Vasily Kalinnikov's Symphony in G minor in 1 G, conducted by József Horváth, conductor of the Hungarian Opera in Cluj-Napoca and the Romanian National Opera in Cluj-Napoca, who won the "Best Conductor" award at the Romanian National Opera Gala in 2016.
In the coming months several significant concerts will take place as part of the György Cziffra Memorial Year; the audience is expected to enjoy the immersive play of János Balázs in Rome, Passau and Senlis.