On 16 September 2021 popular guitarist and composer Ferenc Snétberger gave a concert in Bern on the occasion of the Hungarian presidency of the Visegrad Group.
The Hungarian Presidency of the Visegrad Group was launched in Switzerland with a Snétberger concert at the Casino Bern Cultural Center, with the support of the Ministry of Foreign Affairs and Trade. In a highly successful performance, Ferenc Snétberger presented works combining elements of Roma traditions, Brazilian music, flamenco, classical guitar and jazz.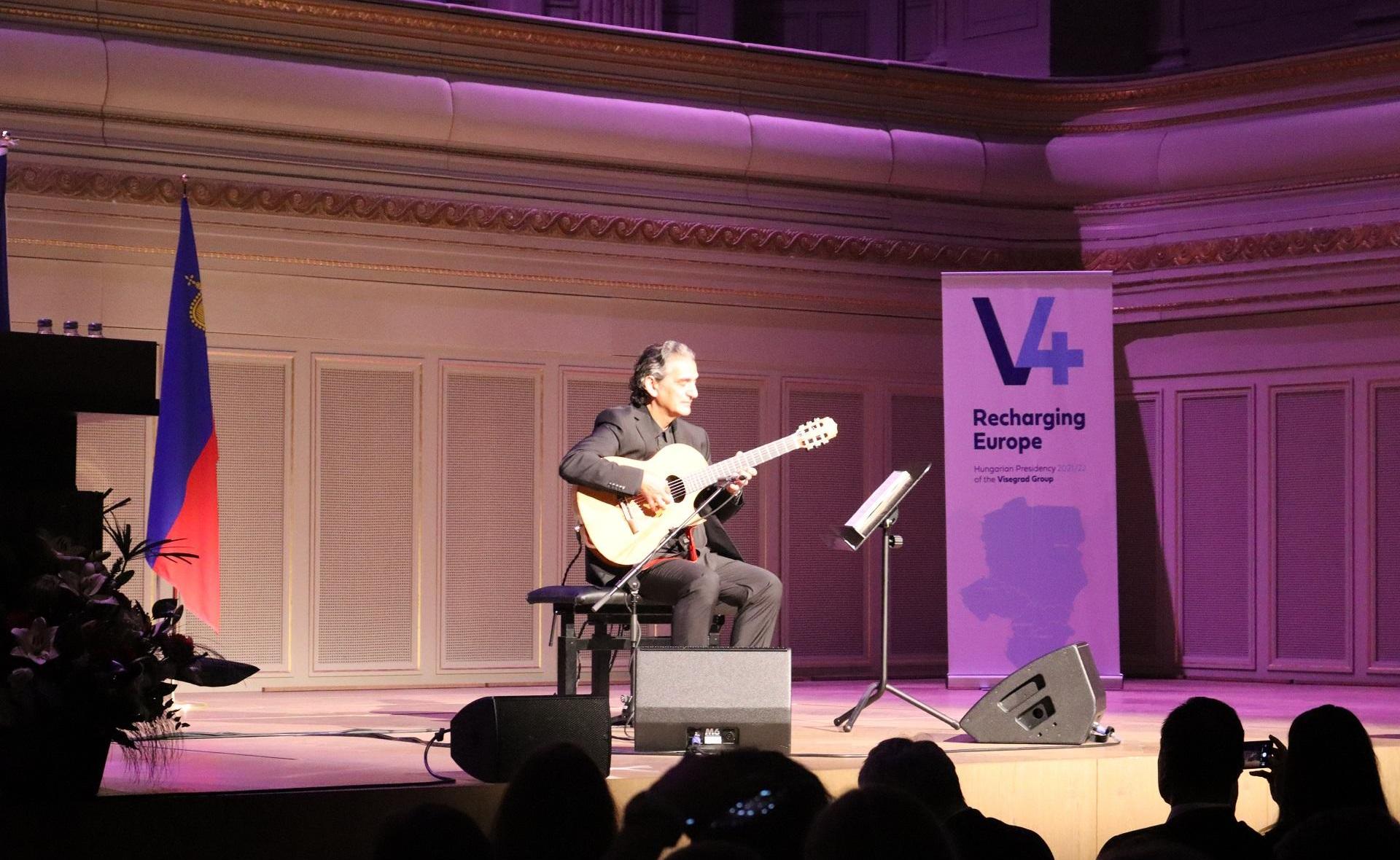 At the event, the Hungarian Ambassador in Bern and the Polish Ambassador - representing the outgoing Presidency - praised the importance of the Visegrad Cooperation and the economic, political and cultural relations of these countries with Switzerland.
After the concert, guests could see the photo exhibition Empty Cities, which presented pictures from the capitals of Visegrad Countries emptied due to the coronavirus pandemic. The exhibition, which was arranged at the initiative of the Liszt Institute in Beijing in 2020, was on display in several cities before moving to Bern.