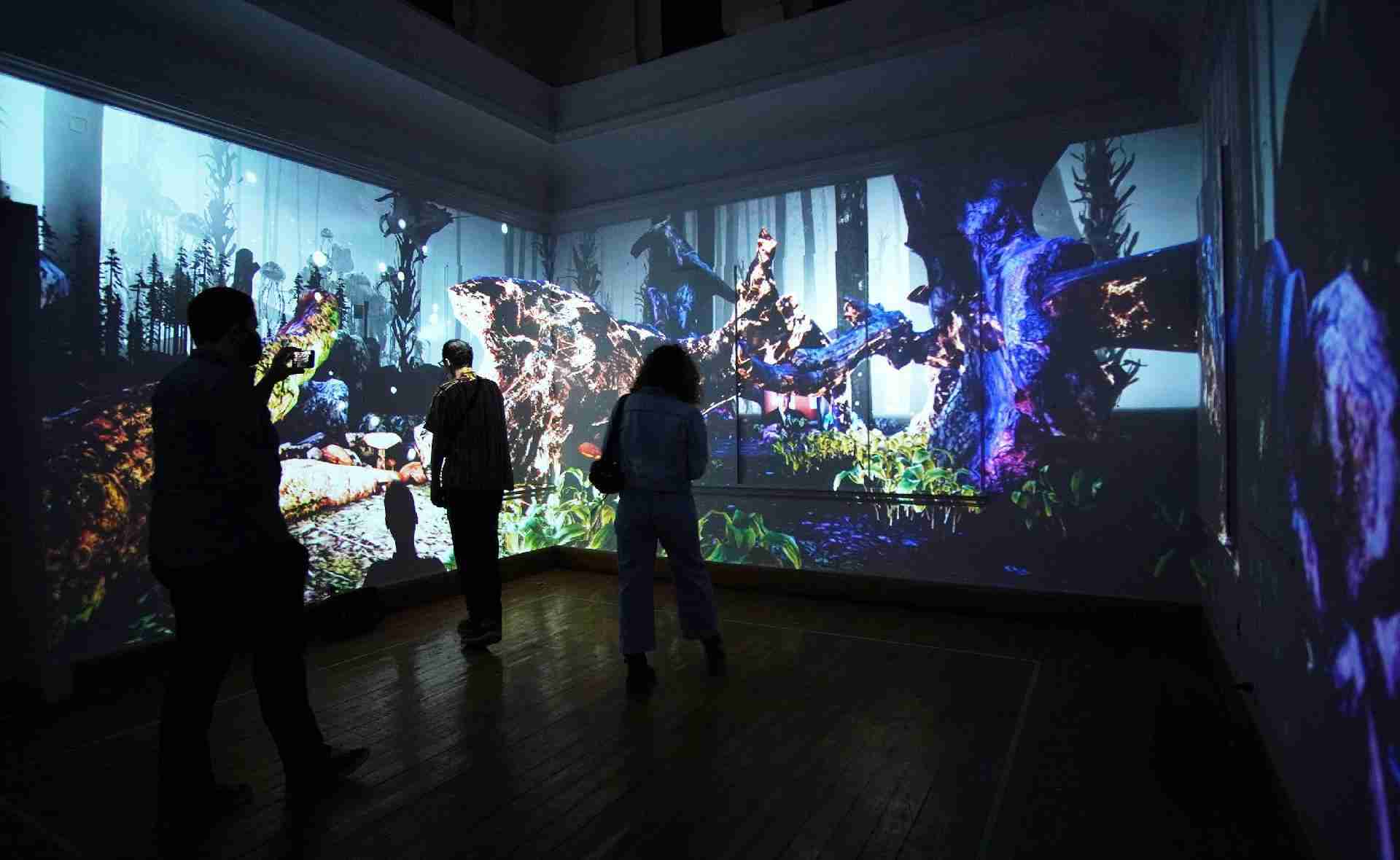 Two Hungarian teams participated this year's Downtown Contemporary Arts Festival in collaboration with the Liszt Institute in Cairo.
On 16 October, visitors could enjoy a unique interactive audio-visual installation,called NYX,brought to life by the contemporary visual artists team Glowing Bulbs . The work, marked by media designer Marcell Andristyák, combines several different genres and techniques. The installation responds interactively to the movements of the audience, so they can become active participants of the performance.
On 17 October, the so called "How to Disappear Completely" augmented audio walk – created by Ambrus Iványos (writer) and Bálint Tóth (architect) – was introduced to the public. Using the app, developed by MeetLab's Budapest studio, you can listen to a fictional story while walking through various locations of Cairo's downtown, starting from the Liszt Institute. The app will be available after the Festival as well.