Date:
14 February - 15 February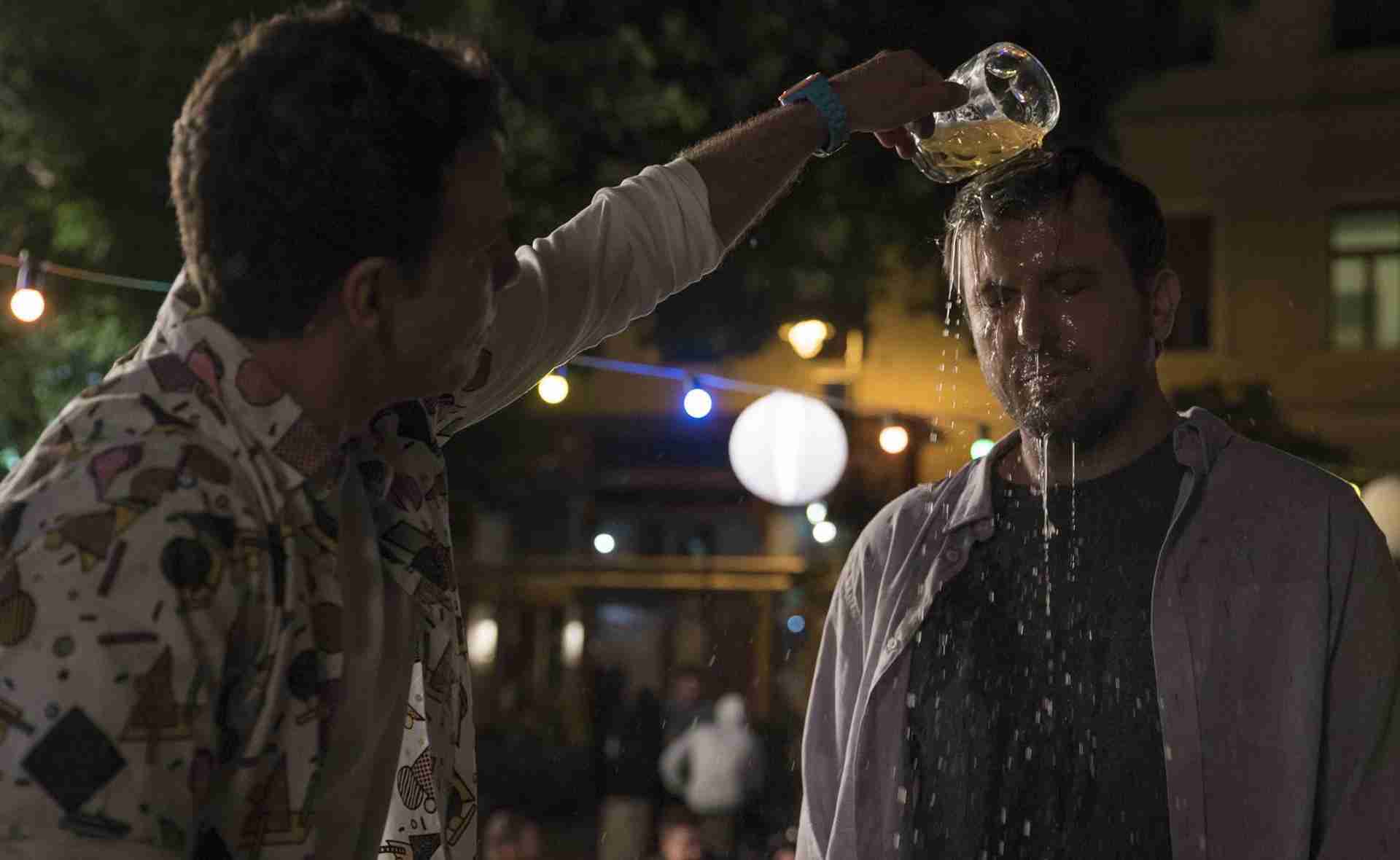 NEITHER WITH YOU (SEVELED)
The movie will be available online on Vimeo for 24 hours from 8PM on 14 February till 8PM on 15 February. You will receive the link to the movie and the password by email on 14 February.
Neither With You (Seveled, 2019, HU, d. Dénes Orosz, 1h 30min, Romantic comedy)
Gergő is a Hugh Grant-like intellectual and film critic who is incapable of holding a long-term relationship. When the doctor says his mother has only a few days left to live because of her heart condition, Gergő pretends to go out with his ex-stripper neighbor, Saci, and tells her mother that they are expecting a baby. When the mom unexpectedly recovers, they are forced to play the role of a couple with hilarious results.
The Hungarian Woody Allen – or Richard Curtis?
Named the Hungarian Woody Allen after his early shorts that were full of witty dialogues and the romantic hardships of intellectual men, writer-director Dénes Orosz soon became the master of Hungarian romantic comedies. After Poligamy (2009) and Coming out (2013), Neither with You is his third feature-length excursion in the genre, which makes it clear that his heartfelt stories have more in common with the films of Richard Curtis, than Woody Allen. Neither with You is not an exception: this modern screwball comedy combines situation comedy with an entertaining story about the relationship problems of men in their thirties and forties.
Wacky, but topical
Neither with You's freewheeling romantic comedy is a testament to the ever-evolving Hungarian genre cinema. It plays with the long-established genre of screwball comedy, where two opposing characters are forced together and after much (and quite funny) quarrelling starts to warm up to each other, but it also presents us with topical themes that are on Dénes Orosz's mind since his first movie, Poligamy. At its heart Neither with You is a playful tale of a man who defers the romantic responsibilities of growing up and starting a serious relationship, because he holds unattainable ideals about women. While the tone of the movie is willfully lighthearted, Orosz tackles a dilemma that is quite pressing in today's society, namely that we are experiencing difficulties separating from our parents and starting our own lives, because the coming of age and maturing process takes more and more time these days.
Neither with You was one of the biggest hits in Hungary in recent years, drawing big crowds to cinemas before they were forced to close down due to the COVID pandemic. The movie highlights the comic sensibilities of some of the best actors and actresses working in Hungarian cinema today, and offers some much-needed entertainment in these stressful times, while still speaking about issues that are familiar to most of us.