Venue:
Liszt Institute Brussels
Treurenberg 10, 1000 Brussels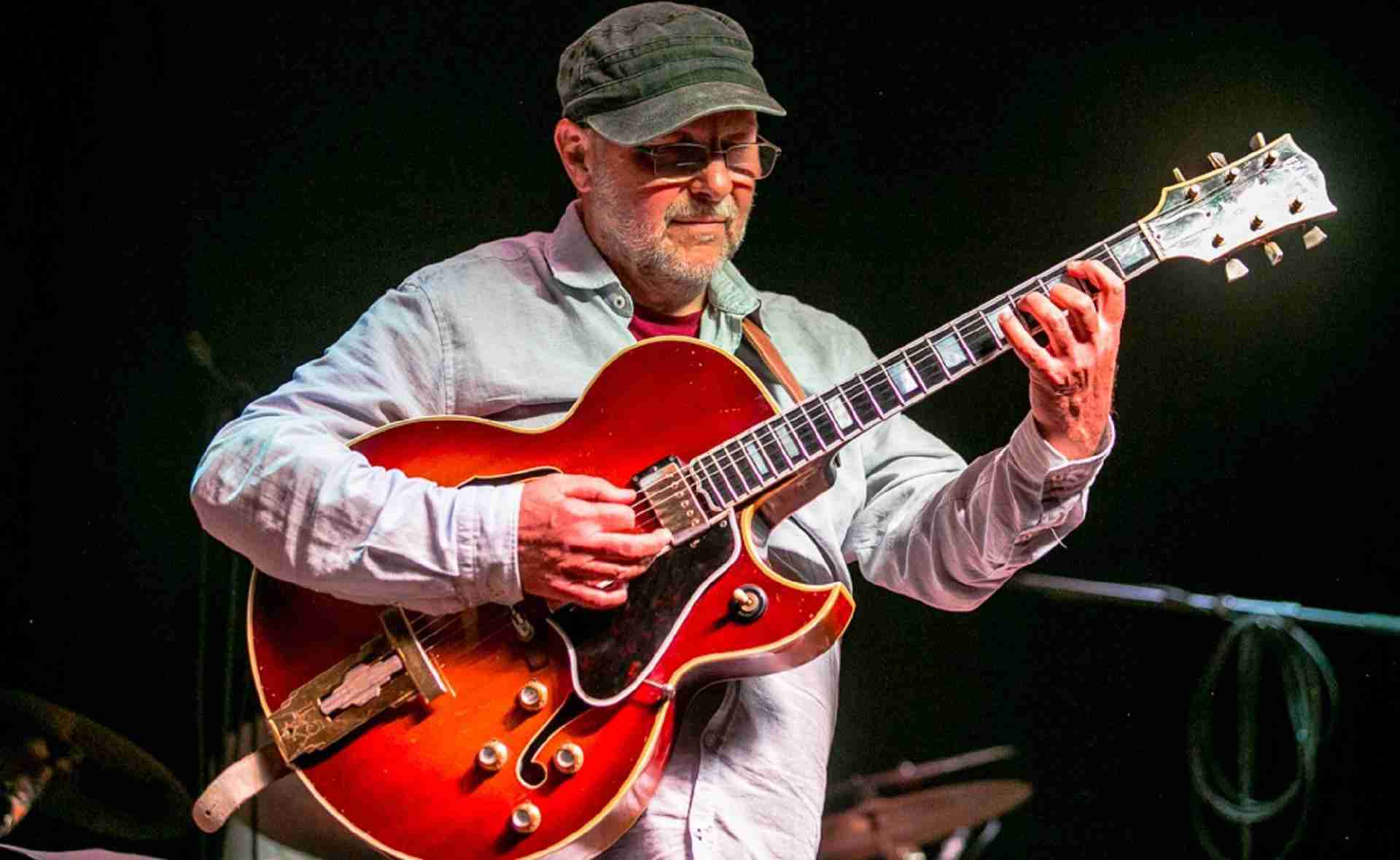 Attila László - jazz guitarist, composer
After graduating from the jazz department of the Béla Bartók Conservatory in Budapest, he played in leading Hungarian jazz ensembles. In 1975 he founded his own jazz ensemble, whose original sound was recorded in 1983 on the Edenkert album. In 1985, he formed Things with Tony Lakatos, which lasted for seven years. He has been teaching at the Jazz Department since 1987, is an associate professor at the Liszt Ferenc University of Music and is the leader of the school's big band.
In 1992, he founded the Attila László Band, which has been active for 15 years and whose style is close to contemporary jazz. The Attila László Band toured the USA in January 2004. The band performed eight concerts in major cities and gave a special concert in New York, where representatives of the United Nations from more than forty countries heard their music. In August 2009, Attila László was invited by the Indian composer IlaiyaRaaja, considered one of the most famous composers in the vast country, to perform as soloist in his composition. IlaiyaRaaja has been familiar with and fond of Attila László's music and recordings since 2000. The recording sessions took place in Chennai, a city of 7 million people. In December 2009, IlaiyaRaaja invited him to Chennai and Madurai for another 10 days. He taught jazz harmonization and orchestration to the Indian master. In January 2012, he played with the "Senior" big band of former and current students of the University of Music and Performing Arts at the Müpa Budapest Bartók Concert Hall with Miroslav Vitous, who became a world-famous musician as bassist of the band Weather Report. In 2013, they co-produced the album "Bridges of Soul" with Ferenc Nemeth in Los Angeles, featuring world stars such as multiple Grammy Award winner Russell Ferrante and Jimmy Haslip. The album will be released in 2014. In January 2014, he and his Senior Big Band performed with world-renowned American jazz singer Patti Austin at MÜPA's Bartók Hall. In 2016, he released "Magic City", an album of composer big bands recorded with the Budapest Jazz Orchestra. In 2020, he completed his first jazz guitar concerto in 3 movements to be published in Hungary, "Concerto for Jazz Guitar & Chamber Orchestra".
Awards
1999 Szabó Gábor Jazz Lifetime Achievement Award (Hungarian Jazz Association)
2003 Liszt Ferenc Award
In 2010 the Award of Meritorious Artist of the Republic of Hungary
2015 János Gonda Music Pedagogy Award
Tamás Zsári (saxophone) was born in Budapest and graduated at the Franz Liszt Academy of Music. After graduation he moved to the USA and lived there for 3 years. In 2001, he accepted the invitation of Budapest Jazz Orchestra and joined the ensemble. He is one of the founding members of Modern Art Orchestra. He played together with many well-known musicians, such as Bob Mintzer, Peter Erskine, Dave Liebman. With his band he also plays his own compositions. He performed at several festivals in Hungary and in Europe. He currently lives in Brussels.
Bart De Nolf (double bass) was born in 1965 in Brugge, Belgium and graduated at the Royal Conservatory of Ghent in 1987 for classical double bass. Since 1988, he has been a professor at the Royal Conservatory of Ghent and Brussels. As of 1986, he is a member of "BRT Jazz Orchestra". He also played with pop bands, and performed with several freelance musicians. He was a member of the Toots Thielemans Quartet, with which he played together in Europe and around the world.
Bruno Castellucci (drums) was born in Chatelet, Belgium. At the age of 14, he started to play the drums in an autodidactic way. In 1962, he won the 1st prize at the Adolph Sax Dinant Jazz Festival. From 1963 he has been a member of the Jazz quintet of Alex Scorier. Since 1970, he has taken part in recording sessions in several countries. Between 1974 and 1981, he was a member of the BRT Jazz Orchestra, and he was a steady member of Toots Thielemans Quartet. Since 1978 he has been a member of the Akkerman band and since 1980, that of the Rhythm Combination & Brass band.
Rezső Jónás Jr, young jazz pianist and composer. He studied jazz at the Royal Academy of Music in London and graduated from the Liszt Academy of Music.
Ablakos is a Dezső Lakatos Ablakos Scholar, MÜPA Composer Competition winner and MÜPA JAZZ SHOWCASE winner.