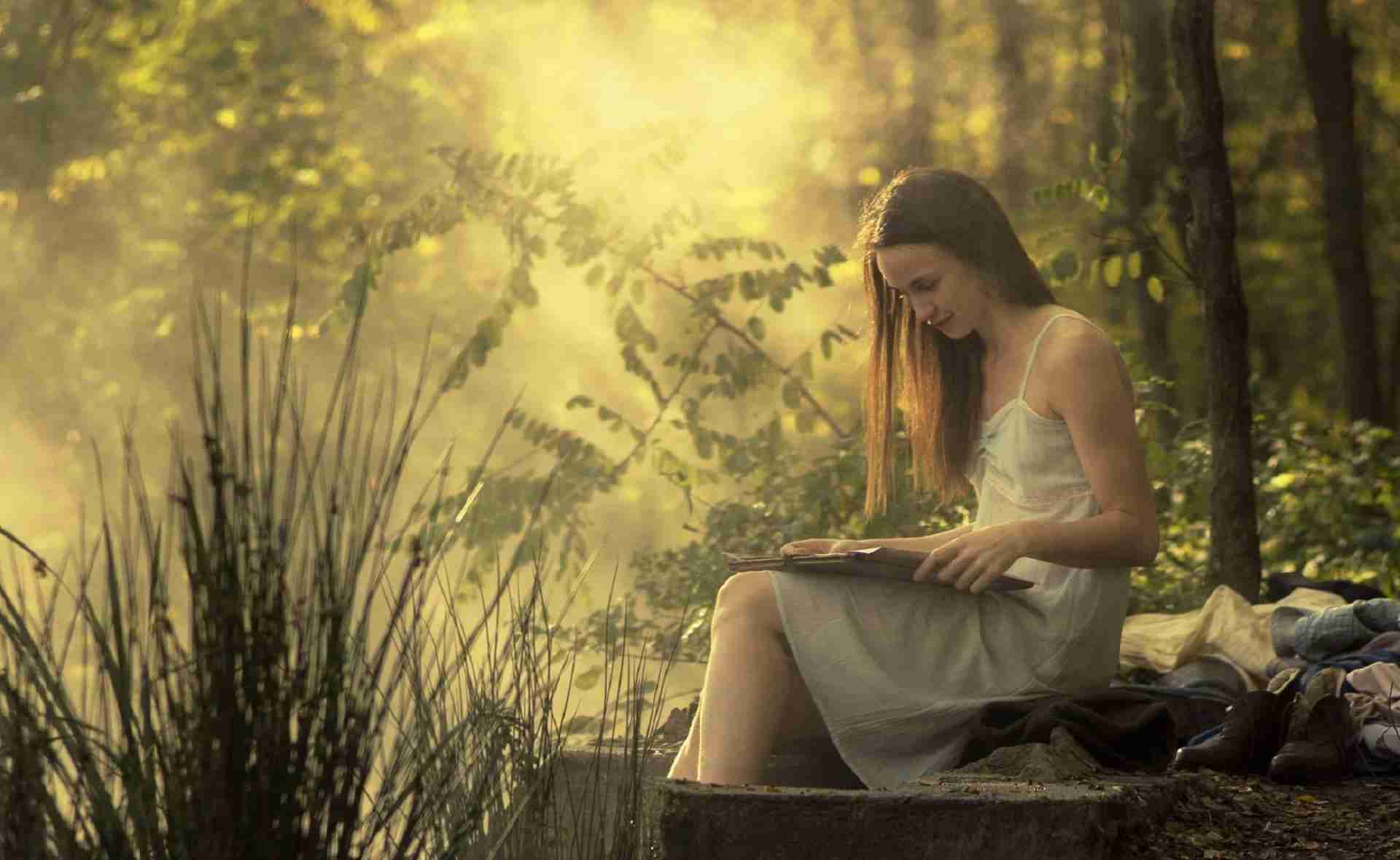 AURORA BOREALIS (AURORA BOREALIS: ÉSZAKI FÉNY, 2017)
Olga is a successful lawyer living in Vienna. When her elderly mother falls into a coma after receiving a mysterious letter, Olga starts looking into her mother's past. She finds deeply buried secrets that paint her mother's life in a new light and also unveil a repressed trauma of the Hungary's socialist past.
Meet Márta Mészáros, one of the first female film directors in Hungary
Márta Mészáros, who directed Aurora Borealis at the age of 86, was one of the first female film directors in Hungary. She had to fight a lot to be recognized as an artist. She wasn't admitted into film school in Budapest, so she went to university in Moscow and she made short films and documentaries for ten years before she got a chance to direct a feature film, in 1968. She married the most famous Hungarian film director of the time, Miklós Jancsó, whose modernist masterpieces reformed the film language with their elegantly choreographed long takes. Jancsó was a superstar in Hungary, whose shadow loomed large over Mészáros; she was referred to as Mrs. Jancsó for a long time, even in film journals.
Mészáros made a name for herself as a director in the 70s with films like Adoption which was the first Hungarian film that won the Golden Bear Award at the Berlin Film Festival. Mészáros isn't a reformer of film language like Jancsó, but she represents a unique voice and brought in a lot of new themes into Hungarian cinema. Her movies were especially well received in the West, where the feminist movement championed them, because they were special in their realistic, almost documentary-like depiction of the struggles of strong, independent women and the issues of gender under a dictatorship.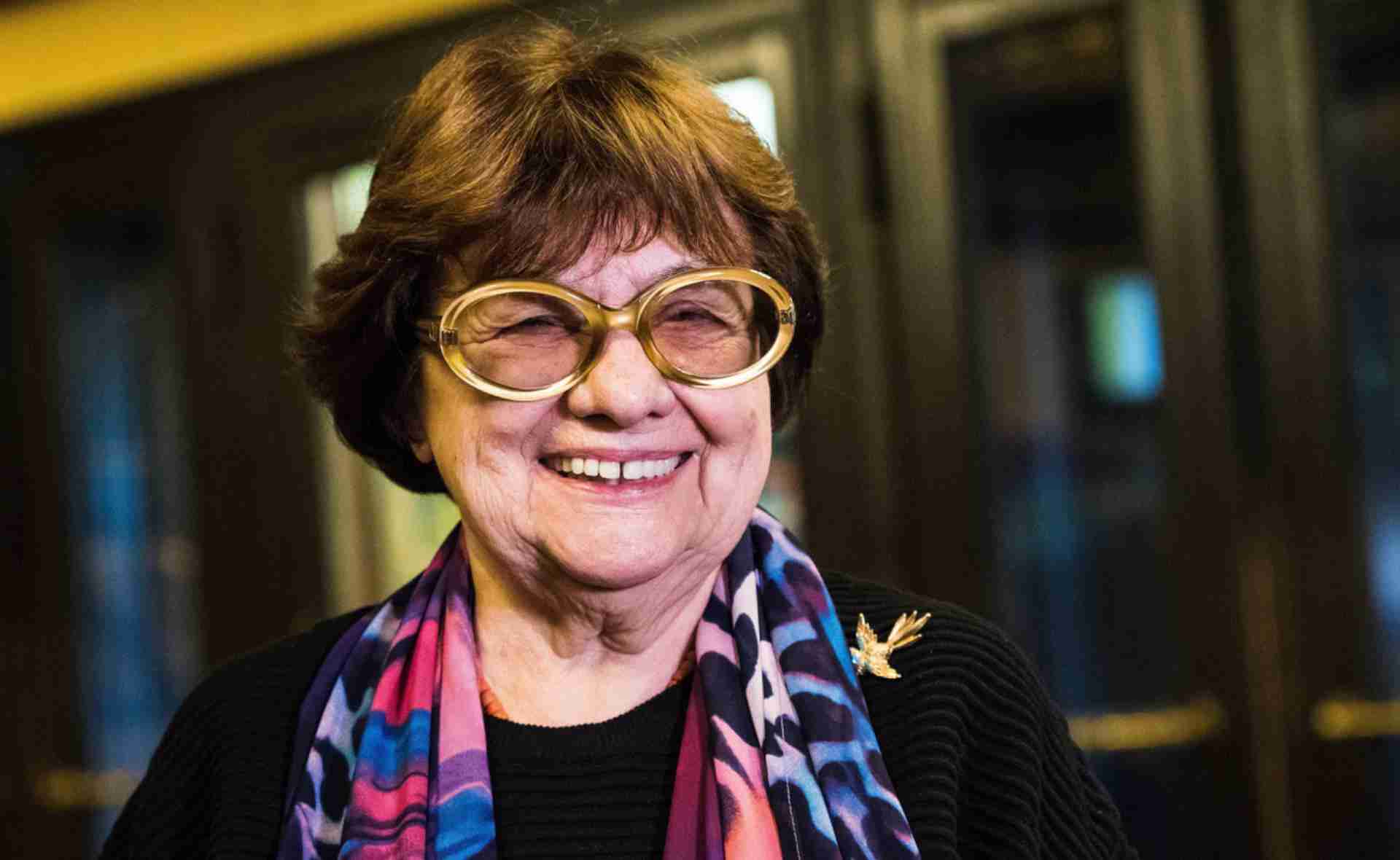 Unraveling the secrets of the Hungarian past
Mészáros' movies are realistic, but also subjective flashbacks into the Hungarian past, and her latest feature is no exception. Aurora Borealis is a cathartic examination of one of the little-talked, but long-lasting traumas of the Soviet oppression of Hungary. During and after the Second World War, tens of thousands of Hungarian women were raped by soldiers of the invading Red Army, and the unwanted babies born out of this tragedy often caused deep fractions in the family units and subsequently in the Hungarian society.
Márta Mészáros got interested in making a movie about this topic back in the 70s, but under socialism the mere fact of the Soviet occupation of Hungary was considered taboo. At the time she lived in the countryside with her then-husband, Miklós Jancsó, and one day a young girl disappeared from the village: she committed suicide after she was raped by a Soviet soldier who was stationed there. Her case was never investigated.
These events were not limited just to Hungary; there are thousands of similar tragedies in the whole Eastern bloc. Mészáros made a documentary about them after coming across the work of Austrian historian and sociologist Barbara Stelzl-Marx, who dedicated her professional life to searching for wartime babies in Russia and Austria and documenting their life, but Mészáros felt that the stories were so powerful that they would lend themselves to a fictional treatment.
The swansong of two illustrious carriers?
Mészáros made Aurora Borealis with her longtime screenwriting partner Éva Pataki and her son, Zoltán Jancsó. It's one of her emotional movies in which the lyrical beauty of the cinematography contrasts with the harsh realities of the past after WWII. Aurora Borealis is also an investigation into the Hungarian psyche that was affected by the decades-long Soviet oppression. Olga's mother believes that repressing traumas are the key to survival in such a hostile environment. She doesn't want to talk about her past, because she believes that "we shouldn't let our past destroy us", but Mészáros makes a clear point that repressed traumas will catch up with us sooner or later. "You shouldn't die without telling the truth", says Mészáros about the morale of her movie that also speaks eloquently about trans-generational trauma and how the secrets of the parents can unwittingly shape the life of their children.
Aurora Borealis tells an intimate family drama with the help of a crime film structure. Olga's investigation into her mother's past and the flashback structure that unveils those events hold the viewer's attention with ease. Mészáros wrote the mother's part for the grand dame of Hungarian acting, Mari Törőcsik, who became world-famous with the classic film Merry-Go-Round that was in competition at the 1956 Cannes Film Festival and made Francois Truffaut so enthusiastic that he wrote a rave review about the then 21 years old actresses' performance. Törőcsik was herself in a state of coma a few years ago, so she plays a fictionalized version of herself in the movie: a late carrier-high in a life already full of carrier-highs. The same can be said about Márta Mészáros, who is still an active filmmaker at the age 90, and plans to make movies for the rest of her life, but if Aurora Borealis proves to be her latest feature, her carrier will end with a strong and memorable drama that plays an important part in coming to terms with our nation's past.
Aurora Borealis (Aurora Borealis: Északi fény), 2017, HU, d. Márta Mészáros, 1h 44min, Historical Drama
Original version, subtitled in English.
Within the framework of our Hungarian Film Club series, with monthly screenings and captivating discussions.