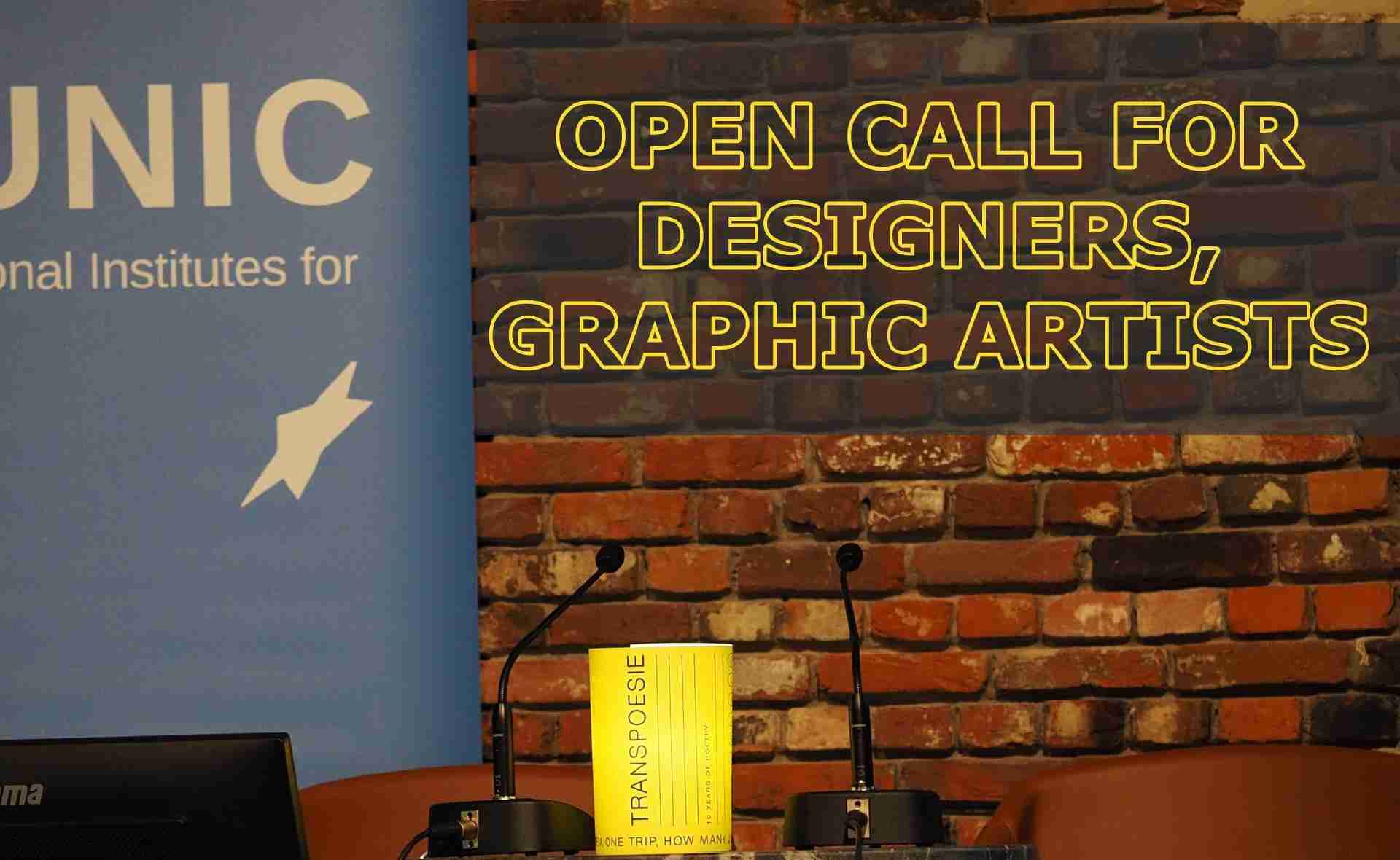 Open call for designers, graphic artists and students
EUNIC Brussels is looking for a designer to create the visual elements of the Transpoesie poetry festival for the next three editions, 2021-2023.
Transpoesie is an annual poetry festival organised by the Brussels cluster of the network of European Union National Institutes for Culture, and its partners. The festival, now in its 11th year celebrates language diversity by bringing poetry in as many languages as possible to the public in Brussels.
Our goal is to mark the annual European Day of Languages and Linguistic Diversity on 26 September by organising a series of events in September and October. To learn more about the festival and its goals, please visit our website: http://transpoesie.eu
What we expect:
For the next three edition of Transpoesie, we are looking for a fresh, attractive design that may express poetical thoughts and at the same time to captivate the attention of the public on banners displayed in public spaces.
We need the following visuals:
- 20/25 banners presenting a poem in 3 languages (number of banners depends on the number of poems – to be confirmed shortly)
- general poster with details about the events (A3)
- brochure (A5 / tabloid) with photo, bio and poems in 3 languages of 20/25 poets
- flyer / postcard (10x15)
- Facebook cover, Facebook event cover, Instagram format.
We will provide you with all content including texts, pictures and logos by 20 June. We expect the final design ready for printing on 16 August.
To view the visuals of the last editions, please visit: HERE!
What we offer:
8000 euros based on a contract for 3 years:
- 3000 euros in 2021 + VAT for the new design and the whole package.
- 2500 euros in 2022 + VAT for including the 2022 materials in the existing, slightly adapted design
- 2500 euros in 2023 + VAT for including the 2023 materials in the existing, slightly adapted design
Who can apply?
The call is open to experienced or newly established designers, students in design in any year at a university or institute and graphic artists.
How to apply:
Send an application e-mail to info@transpoesie.eu with:
- a short presentation
- proposed poster for the event
- proposed design for the brochure of the event
- link to previous works
When to apply:
The call is open until 21 June 2021 midnight.
Selection process:
After submitting your application, you will receive a confirmation from the Transpoesie team. The winner will be publicly announced on 25 June 2021.
For further questions or inquiries regarding technical issues, please send an e-mail to info@transpoesie.eu