On the International Holocaust Remembrance Day, the House of European History invites you to a screening of the film "Son of Saul".
Set in the Auschwitz extermination camp, the film focuses on a man's desperate quest to bury the body of a young boy he recognizes as his son. The spectator gets to witness the reality of the camp in the background, with Saul's face as a compass, as the camera never leaves his side. The film is Hungarian director László Nemes' first feature film, and it won the 2016 Academy Award for Best Foreign Language Film, the Grand prix at the 2015 Cannes movie festival and the Golden Globe for Best Foreign Language Film.

The screening will be followed by a discussion with film curator Stoffel Debuysere and Christophe Busch, director of the Hannah Arendt Institute in Brussels.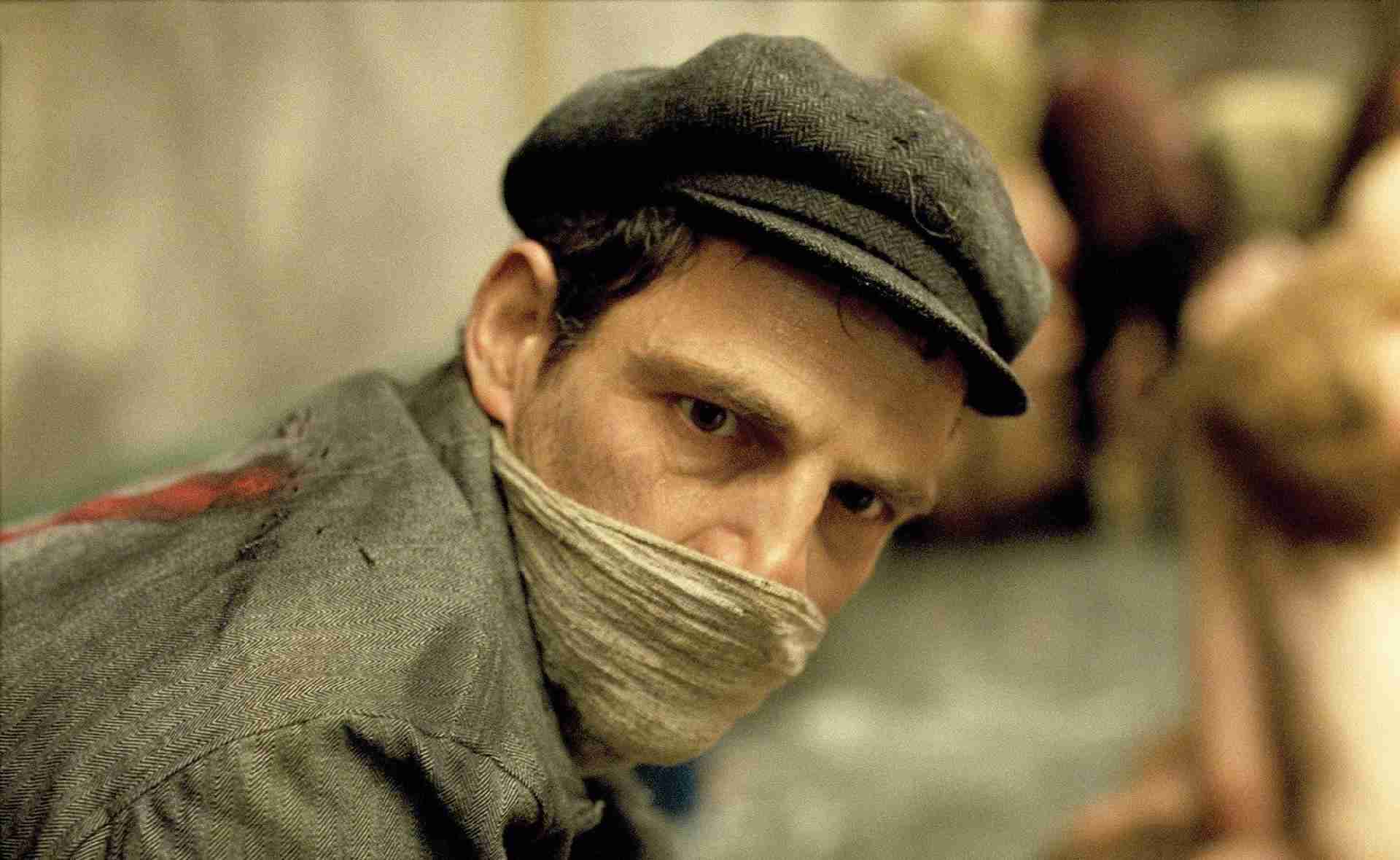 Programme:
19:00 - Welcome word and movie presentation
19:15 - Movie screening
21:00 - Discussion with Christophe Busch and Stoffel Debuysere, moderated by Joanna Urbanek, curator at the House of European History
*The film will be screened in original language with English subtitles.
**Due to constraints related to movie rights, the movie will only be accessible to spectators located in Belgium, Netherlands and Luxembourg.
Christophe Busch
Christophe Busch studied criminology (University of Ghent) and Holocaust and Genocide Studies (University of Amsterdam). He worked for 12 years in forensic psychiatry, focussing on perpetrator treatment and is an expert in polarization dynamics and radicalization processes. Until the end of 2019 he was general director of Kazerne Dossin, the Belgian Holocaust and Human Rights Memorial, Museum and Research Center and now leads the Hannah Arendt Institute for diversity, urbanity and citizenship. He curated together with Hans Citroen and Robert Jan Van Pelt the exhibition Auschwitz.camp in 2019-2020.
Stoffel Debuysere
Stoffel Debuysere is a curator of cinema and audiovisual arts. He is the Head of Program of the Courtisane film festival and a researcher and lecturer at the KASK School of Arts in Ghent, where he obtained a PhD in 2017 with the project "Figures of Dissent - Cinema of Politics, Politics of Cinema". Based in Brussels, he continues to organize various film programs and discursive events in collaboration with numerous organizations and institutions in Belgium and abroad.