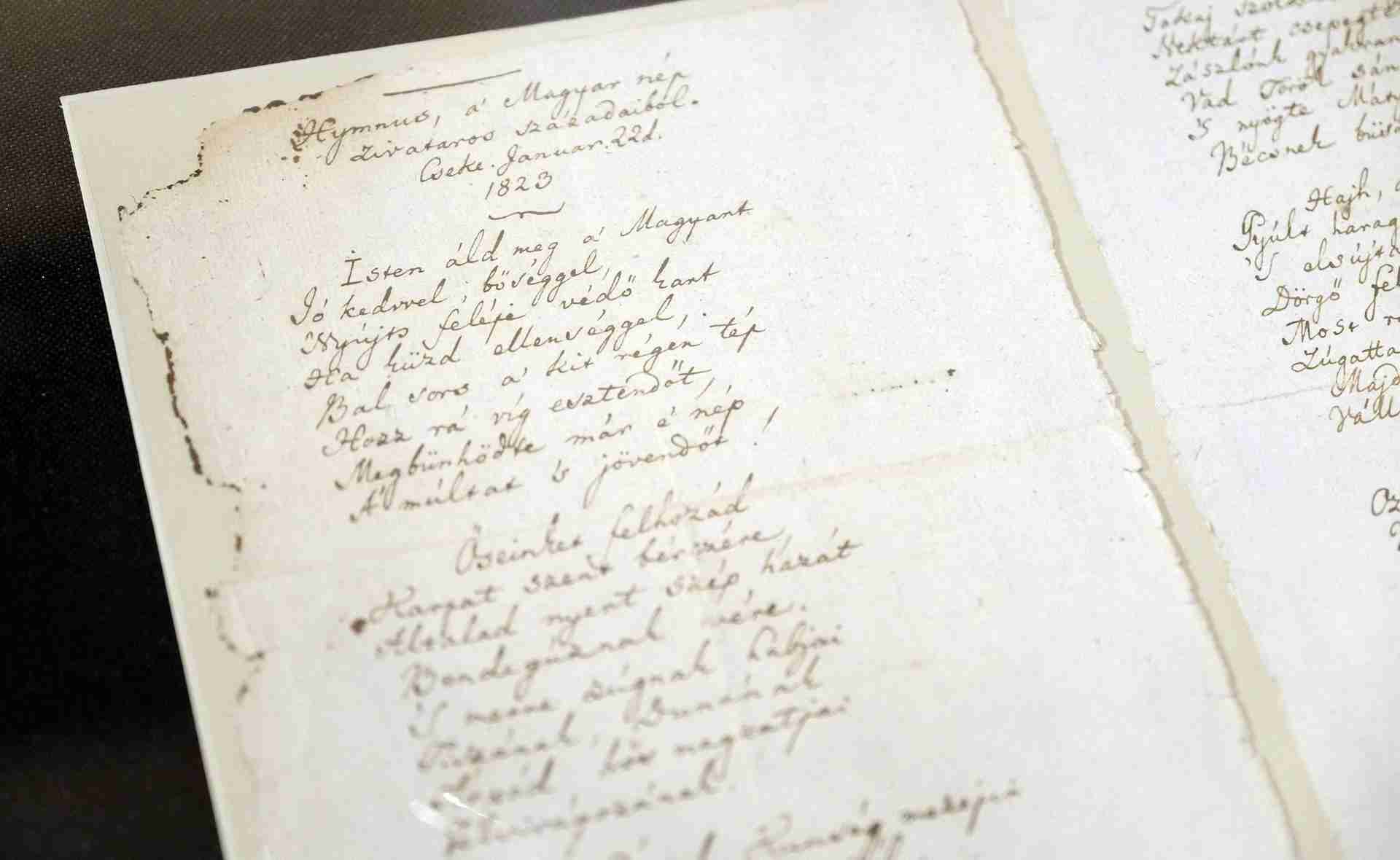 Since 1989, we have been celebrating the Day of the Hungarian Culture on 22 January. Almost 200 years ago, in 1823, Ferenc Kölcsey clarified the manuscript of the National Anthem, the Hymn on this day.
What does 22 January mean to us? Although this day is closely connected to the National Anthem, the celebration goes beyond Kölcsey's work, beyond poetics; it is much more than the celebration of lyre. It focuses on and emphasises the work of contemporary and classical artists who created something lasting, who founded, shaped, nurtured and defined Hungarian culture. Lasting creations without which we would be different. Not more, not less: different.
Culture is an amalgam concept, not an exclusive, but an inexhaustible source with infinite ingredients. A bottomless well that everyone carries on their back from birth, carries on their shoulders, attaches to their hearts, adding to it more and more content day by day, building on themselves, the community and the past.
In its 1982 Mexico City Declaration on Cultural Policies, UNESCO defines culture as the spiritual, material, intellectual, and emotional features that characterize a society, a community, not only to be interpreted in the case of the arts, but also in the case of lifestyle, fundamental rights, principles, traditions and beliefs.
Hence, culture is more than the art of creation itself. Culture makes us human. It is the literature that enables us to design and immerse ourselves in a new world while reading a novel. It is the music that affects our emotions in a matter of seconds and captivates us. The fine arts, that gives back the moment in two dimensions. The dance that unleashes our unknown energies. The religion, faith and spirituality that show the way towards self-realization. The beliefs, the fairy tales that pass on centuries of knowledge and values to the rising new generations.
So let us pay attention today, on 22 January 2021, to our traditions, our cultural values, ourselves.
In 2021, after an unconventional, difficult 2020, Kölcsey's words gain new meaning and give us hope:
"Long torn by ill fate,
Bring upon it a time of relief..."